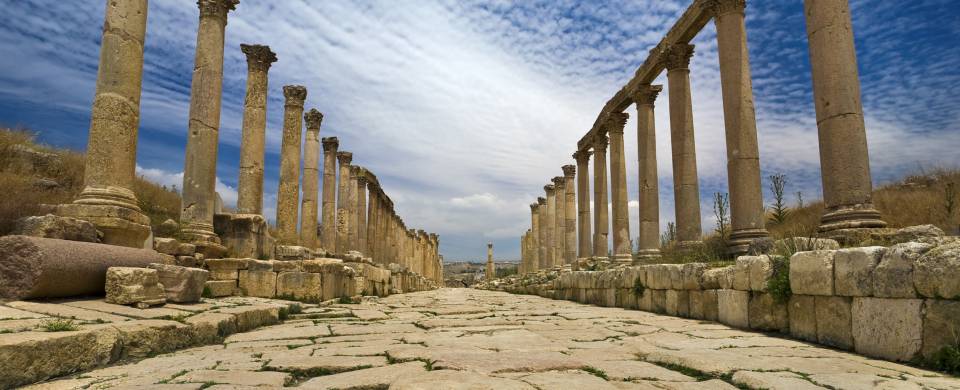 Trips and Tours to Jerash
About Jerash
Second only to Petra, Jerash is one of Jordan's most fascinating attractions. Despite the various earthquakes and wars that have ravaged the site, the ruins and relics that can be found here are still breathtaking in their grandeur and splendour. The new town of Jerash is quaint and provincial with winding streets, a stark contrast to the crumbling ruins located just on the other side of the magnificent Hadrian's Gate that marks one of the boundaries of the ancient city.
Read More
Exemplifying the finesse of Roman urban life, Jerash possesses a large number of striking monuments including an impressive Hippodrome which as a sports field once held up to 15,000 spectators, two immense temples dedicated to Zeus and Artemis, a unique oval Forum which gracefully links the main north-south axis of Jerash, a colonnaded street paved with original stones and the rut marks of chariots, a nymphaeum replete with ancient fountains trimmed with dolphins, two theatres, one of which offers amazing acoustic abilities even today and an almost complete circuit of city walls.
This region has been continuously inhabited for the past 6,500 years and in 63 BC it became a member of the Roman Decapolis League, during which time it enjoyed prestige and an almost autonomous status. This was stripped away when it was conquered by Emperor Trajan but his annexation of Jerash with Petra meant that the site prospered more than ever.
The turbulent history of Jerash and what remains of it is what makes a visit here so incredible.