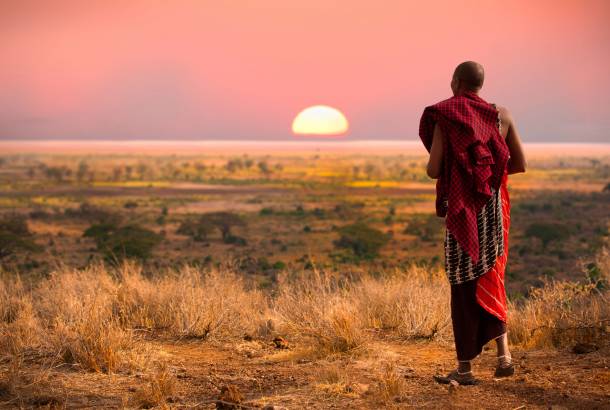 Kenya at a Glance: Best Time to Visit
Recommended time to visit: January - March and July - October. These are the dry seasons, when vegetation is sparser and wildlife easier to spot.

Less popular time to visit: April - June and November - December. Not so good for wildlife but the scenery is lush and crowds are fewer.

Exciting time to visit: The Great Migration, when millions of prey animals migrate across the Serengeti and Mara ecosystems. July - October is the best time to visit Kenya to see the migration in action.

Best time for wildlife: Though July - August is the most popular time to visit, with the Great Migration in full swing and schools out across much of Europe, Kenya benefits from great wildlife viewing all year round. January - February are also great for wildlife (with lower prices), and migratory birds flock to the country between September - April.

Best time for beaches: October - January are the best months to enjoy a Kenya beach holiday, with whale sharks spotted off the coast between January and March.


Want to know more about Kenya? Check out our latest blog posts
Climate | Nairobi
| | Jan | Feb | Mar | Apr | May | Jun | Jul | Aug | Sep | Oct | Nov | Dec |
| --- | --- | --- | --- | --- | --- | --- | --- | --- | --- | --- | --- | --- |
| Temp Min °C | 12 | 13 | 14 | 14 | 13 | 12 | 11 | 11 | 11 | 13 | 13 | 13 |
| Temp Max °C | 15 | 26 | 25 | 24 | 22 | 21 | 21 | 21 | 24 | 24 | 23 | 23 |
| Rainfall (mm) | 38 | 64 | 125 | 211 | 158 | 46 | 15 | 23 | 31 | 53 | 109 | 86 |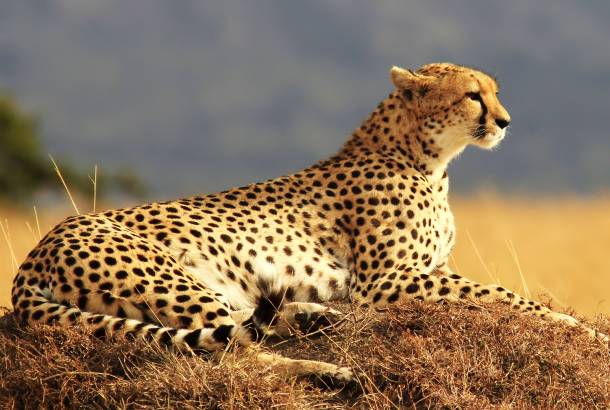 Best Time to Safari in Kenya
Kenya's wildlife parks can be visited throughout the year, however the best wildlife viewing is observed during the dry seasons from January to March and July to October. The second dry season coincides with the phenomenal spectacle of the Great Wildebeest Migration.
During the migration, millions of wildebeest, zebra and antelope storm their way through Kenya's Masai Mara and Tanzania's Serengeti, resulting in one of the most impressive wildlife spectacles in the world. Therefore those looking to combine a safari to both Kenya and Tanzania will definitely want to visit at this time.
Lake Nakuru
is also best visited in the dry seasons as the rains can interfere with game drives during the wettest months. Likewise visitors to Amboseli are recommended to time their safari with Kenya's drier months. Views of
Mount Kilimanjaro
from Amboseli are hit and miss, but your best chance is early morning or late afternoon in the months of November to May, when the sky is clear of dust.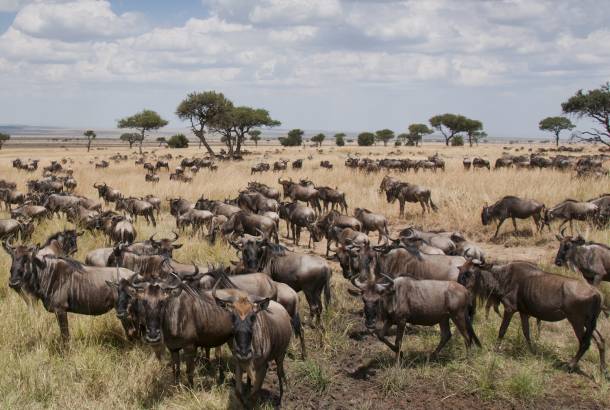 The Great Wildebeest Migration
The endless plains of east Africa are the setting for the world's greatest wildlife spectacle – the pounding of more than 6 million hooves during the Great Migration. From the Serengeti plains in Tanzania to Kenya's Masai Mara over 1 million wildebeest, 300,000 Thomson's gazelle and some 200,000 zebra, relentlessly tracked by Africa's great predators, migrate in a clockwise fashion over 1,800 miles each year in search of rain ripened grass.
The precise timing of this incredible event is hard to predict, as the path of the wildebeest migration is dependant on rain. The animals follow the path of the rain in order to feed off the new grass whilst also being close to a good water supply. If you'd like to time your trip to Kenya or Tanzania to watch this incredible event then here's our guide to the migration.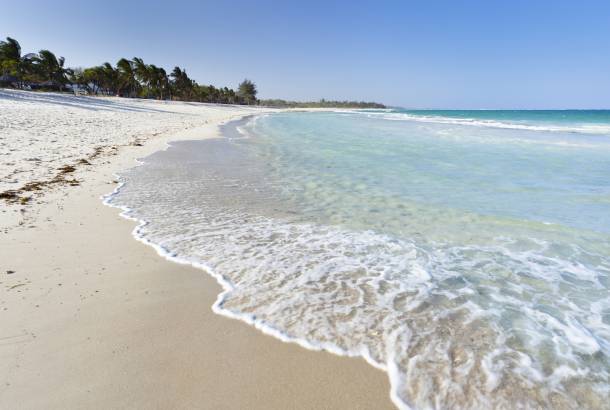 Best Time to Visit Kenya's Beaches
The coastal regions of Kenya, from Diani and Mombasa to Malindi and the northern islands of the Lamu Archipelago, tend to experience hot and humid weather year-round. However, temperatures and rainfall are at their highest between mid-March and May, so if you're planning a beach break with your safari in Kenya, consider visiting outside of these months.
Those keen on snorkeling or diving should visit in the months of October, November and March for the clearest seas. Local marine life includes crabs, starfish, turtles and a variety of colourful corals. But Kenya's tropical waters are also famous for hosting migrating whale sharks, particularly around Diani Beach. Between October to April, whale shark safaris give you the chance to see these gentle giants in an unspoilt environment.
Best Time to Climb Mount Kenya
Kenya's two dry seasons are viewed as the best times for climbing Mount Kenya. However, the weather and temperatures can be unpredictable, and vary considerably according to the altitude and even the time of day. It's best to avoid both the 'short rains' from November to early December and the 'long rains' from April to June.
Thinking of visiting Kenya? Download a copy of our Worldwide brochure for inspiration.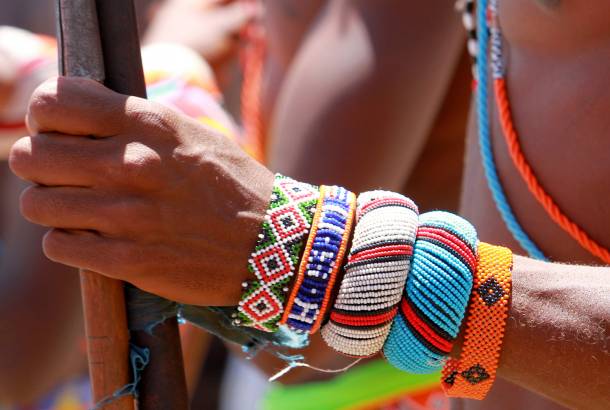 Recommended tours
Overlanding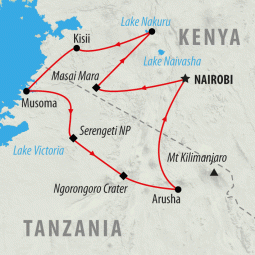 11 days FROM R0
Overlanding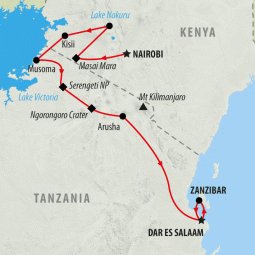 16 days FROM R0
Handpicked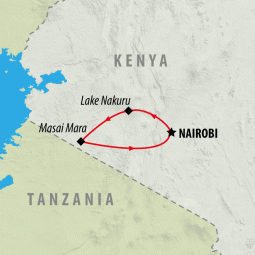 7 days FROM R51,425
Kenya Trip Styles

Small Group Overland Safaris

Lodge Accommodated Safaris

Private Safaris & Tours