Which of East Africa's Best Safari Destinations To Visit
By Ben Bromley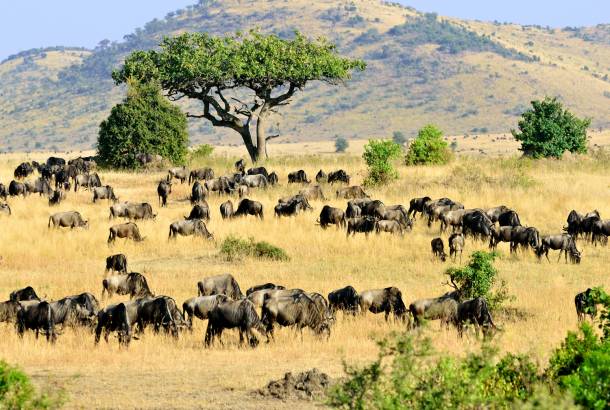 Kenya VS Tanzania wildlife and national parks
If you're heading to East Africa for a safari, then the quality of national parks and abundance of wildlife are probably the most important factor to consider. The good news is that both Kenya and Tanzania are premier wildlife destinations. They both house the Serengeti ecosystem, which is Africa's largest intact wild space. It's home to millions of native animals including all of the Big Five (lion, elephant, rhino, leopard, buffalo). The Serengeti is also home to the annual Great Migration. Herds of wildebeest, zebra and antelope millions-strong follow the rains and the good grazing across hundreds of kilometres, stalked every step of the way by the predators they support. This important ecosystem is protected in the form of two protected areas. In Kenya, it's the Masai Mara. And in Tanzania, it's the Serengeti National Park.


Masai Mara National Reserve VS Serengeti National Park
So, your next question is: Masai Mara VS Serengeti. Well, the two are part of the same ecosystem, the name just changes as you hop the border between the countries. What may affect your decision is the time of year you are travelling. If you are travelling between August – November and want to see the Great Migration, then you should visit the Masai Mara. The rest of the year sees the herds moving throughout the Serengeti.
When comparing the Masai Mara VS Serengeti national parks, there are other considerations to bear in mind. The Serengeti National Park is nearly ten times bigger than the Mara and is home to more diverse habitats. But it means that wildlife densities in the Masai Mara are better. So if you only have a few days for safari then you will probably see more here. In the Serengeti the wildlife is more spread out. This is great if you are planning a 2-week safari, but not so good if you're in a rush.
The Masai Mara is also generally cheaper than the Serengeti and is home to the Masai tribespeople, which makes it a great destination for those interested in African culture.
Other national parks and game reserves
Aside from the Serengeti National Park and the Masai Mara, both Kenya and Tanzania are home to plenty of other great game reserves and national parks. Kenya has Amboseli, Tsavo, Lake Nakuru, and Lake Naivasha. And Tanzania has Arusha, Tarangire and Lake Manyara. The country is also home to the Ngorongoro Crater, a UNESCO-listed reserve in which some of Africa's highest densities of wildlife live within a volcanic crater. It adjoins the Serengeti National Park and also sees the Great Migration take place. It is reason enough to visit Tanzania on its own, being one of the best places in the world for a safari.
So to sum up:
Kenya and Tanzania are the two best destinations in Africa for a wildlife safari, so you can't go wrong. Tanzania has the slight edge due to the size of the Serengeti National Park and the impressive Ngorongoro Crater. But Kenya is better for those in a hurry, or for those visiting the Masai Mara between August and November. It is also slightly cheaper and better for culture.
Overall: Tanzania.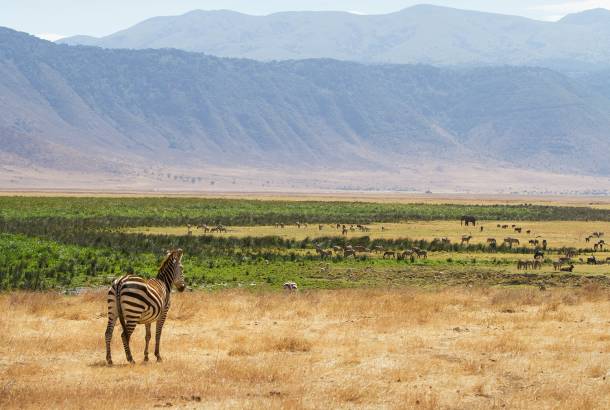 Kenya VS Tanzania infrastructure and logistics
When planning your trip to East Africa, it is important that you can get to and around your destination easily. Good transport links, particularly in terms of airports, are crucial. In this respect, both Kenya and Tanzania are very accessible. Kenya has six international airports, including Jomo Kenyatta International Airport in Nairobi, Kisumu International Airport and Eldoret International Airport. Tanzania has three international airports. Kilimanjaro International Airport is the one most used by tourists, as it is close to the main national parks. Whilst Julius Nyerere International Airport serves Dar es Salaam, on the coast. Air fares to Kenya tend to be a bit cheaper due to the wider availability of options driving down prices. There are also more flights; depending on where you are travelling from, some visitors to Tanzania have to go via Nairobi in Kenya anyway!

In terms of accommodation, you have plenty of options in both countries. From simple campsites to glamorous lodges with private watering holes for wildlife, Kenya and Tanzania can cater to pretty much any accommodation standard. As you'll find out if you keep reading, Tanzania tends to be the more expensive option, and there is slightly more choice in Kenya. But you won't struggle to find somewhere suitable to stay in either of these destinations.

The main differences start when it comes to getting around the two countries. Kenya is a significantly wealthier nation than Tanzania, and as such it has a better transport and tourism infrastructure. There are more hotels, it is easier to exchange foreign currency, and train services are much quicker and more reliable. The roads are also better in Kenya.

So to sum up: Both countries are served by several international airports, making international arrivals fairly simple, though there is more choice and more direct flights from around the world to Kenya. The main difference between Kenya and Tanzania is that the transport infrastructure in Kenya is much better, in terms of getting around the country. If you're booked onto one of our Kenya or Tanzania safaris, this doesn't really matter, as we'll handle the logistics for you. But it's something to bear in mind if you're visiting solo! Overall: Kenya.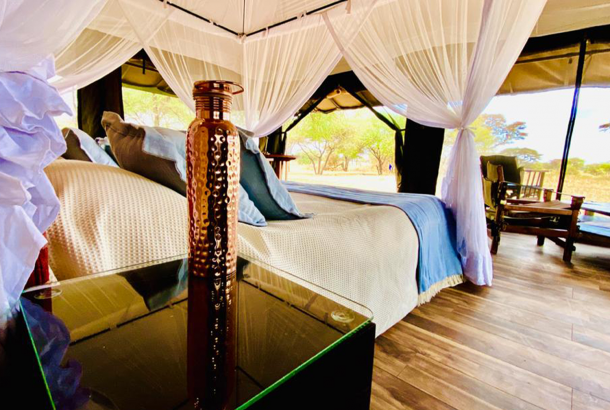 Kenya VS Tanzania cost
Despite its more sophisticated transport infrastructure, Kenya is generally the better option for budget-conscious travellers to East Africa. This is mainly down to economies of scale. There are more flights, more hotels, more safari camps. This creates competition, which drives down prices. Though of course this all depends on when you are travelling, with prices going up in high season, which is largely determined by the wet and dry seasons, and the movement of wildlife as part of the Great Migration.

It is also important to consider that Tanzania is bigger than Kenya, and its national parks and reserves are more spread out. So fuel costs and the use of internal flights to get around the country can also push up prices.

In Tanzania, the government also demands some pretty lofty taxes and fees. Park entry, rental car costs and a nightly Zanzibar city tax all combine to make Tanzania a more expensive option for travellers.

For big-budget, luxury safari experiences, there really is no upper limit on what you can book in both countries. But it doesn't matter whether you are after a simple camping safari or a no expense spared luxury lodge holiday, you will pay more in Tanzania than Kenya.

To sum up: If budget is your main consideration when booking your East Africa trip then Kenya is the better option for you, with lower prices in terms of flights, hotels, transport, food and fees. Overall: Kenya.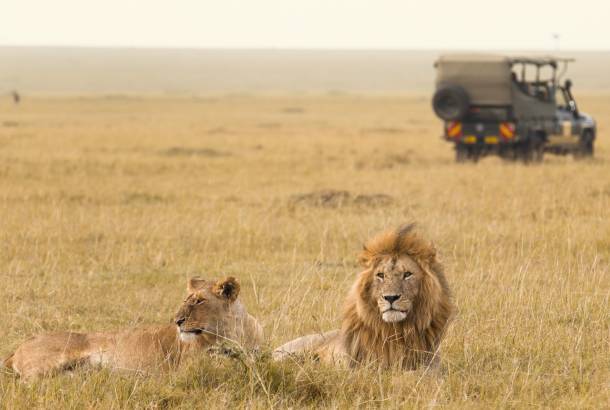 Kenya VS Tanzania beaches
Kenya and Tanzania are also both known for their beaches, boasting significant Indian Ocean coastlines. Many travellers like to combine a few days on safari with a few days by the coast. In this case, Kenya's aforementioned transport infrastructure can come in handy.

The main difference between Kenya and Tanzania when it comes to beaches is once again the level of development. Kenya's coastal resorts are concentrated around Mombasa, with a host of luxury resorts and more modest hotels and other accommodation options. Mombasa also boasts an international airport.

In Tanzania, there are many pristine white beaches but far less in terms of luxury resorts and hotels. There are still plenty of accommodation options, but you will have fewer choices and fewer amenities. On the other hand, crowds will be smaller. The exception to this is Zanzibar, the semi-autonomous island off the coast of Dar es Salaam. The island has its own airport and is an exclusive getaway location for those looking to enjoy some sun, sea and sand. The main settlement is Zanzibar City. And the old part of the city, Stone Town, is also a great place to explore. Many of our Tanzania safaris include a relaxing stay on Zanzibar alongside wildlife safaris.

To sum up: Kenya and Tanzania are both great options for beach breaks. Mombasa is Kenya's best option, and Zanzibar is where we recommend for Tanzania. Generally, Tanzania is quieter but less developed, and with fewer luxury resorts. Overall: It's a draw.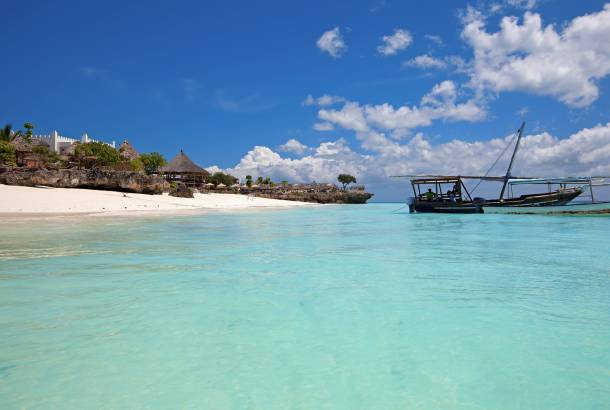 Kenya VS Tanzania food
Food is an important part of any holiday, and being neighbours there are similarities between Kenyan and Tanzanian cuisine. Ugali is a dough made from cornmeal that is a staple in both countries. Coconut milk and coconut rice are also used in a lot of dishes along the coast in both countries. The main difference between Kenya and Tanzania in terms of food is that spices play a much more important role in Tanzanian cooking. This is thanks to the country's Indian influence. There is a large second-generation population of Indians in Tanzania which has influenced the country's culture. Curry is a popular dish, particularly fish and coconut curries, fiercely spiced. Something to bear in mind if you don't like spices! This is particularly true on Zanzibar. It has the nickname 'Spice Island' thanks to the host of herbs and spices which are produced here.

To sum up: The two countries are quite similar in terms of cuisine, with grain, fish, rice, stews and ugali forming the staples. The significant difference is Tanzania's Indian influence, with a preference for hot curries in many areas, particularly Zanzibar. Overall: It's a draw.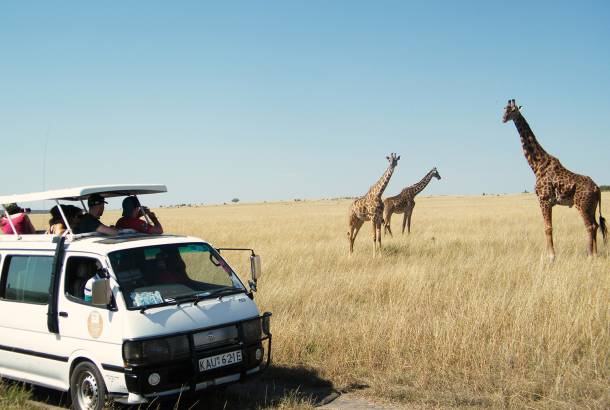 Conclusion
As we said at the top of this article, Kenya and Tanzania are best combined, as both are worth visiting. If you only have the time to visit one, then you need to decide on your priority: cost or experience.

The lure of the wild Serengeti National Park and the unique Ngorongoro Crater gives Tanzania the wildlife edge. These are some of the largest wild places left on Earth and there is something incredibly special about them. However, this is also true of Kenya's Masai Mara. And you'll be able to spot the Big Five and see the Great Migration in both countries if you travel at the right time of year.

And in terms of pure economics, Kenya is significantly cheaper than its neighbour, plus it has better infrastructure. Safaris are expensive, and it is understandable that this is an important factor to consider.

Overall, if you are after a memorable wildlife experience and budget is no issue, we recommend you visit Tanzania. If you're looking to keep costs lower but still see some of Africa's most iconic wildlife, then Kenya is an incredible country to explore.

Why not check out our range of safaris to Kenya and Tanzania? You can explore them separately or together. And we also have longer tours which visit other countries in eastern and southern Africa, such as Botswana and Namibia. Our team will handle the logistics, so you can focus on spotting the Big Five, embracing local cultures, and soaking up some sun on the beaches of Zanzibar!
Recommended Kenya & Tanzania Safari Tours
Kenya Trip Styles

Small Group Overland Safaris

Lodge Accommodated Safaris

Private Safaris & Tours