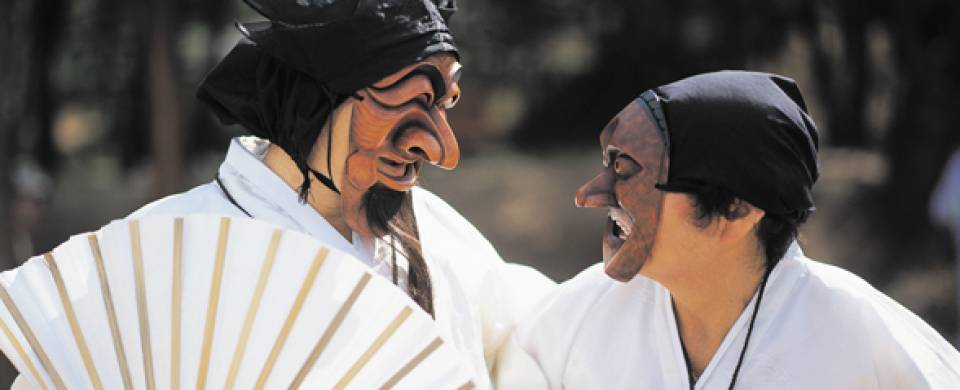 Trips and Tours to Andong
About Andong
Andong's peaceful, rural surroundings are in stark contrast to the buzz of Seoul. Set in the heart of Gyeongsangbuk-do, Andong is noted for having preserved much of its traditional spirit. A great place to see Korean traditions unfold is the cultural village of Hahoe, where the noble Ryu family originated and have lived for the past 600 years. A UNESCO world heritage site, it boasts traditional buildings, beautiful surroundings and a range of cultural activities. A visit to Andong and Hahoe Village are a great opportunity to take in the local culture and learn a thing or two about Korea's rich heritage.
Read More
Every Autumn Andong plays host to a Mask Dance Festival and a Folk Festival. Spectators at the Maskdance Festival can witness traditional Korean plays acted out using ancient wooden masks. The masks themselves can be a little scary as they tend to have moveable jaws and so can display more types of emotion - but it is a fascinating insight into the local culture. The Folk Festival attracts all sorts of acts including a group of local women who get together and form a human bridge whilst another woman walks across it. This is one game that men are not allowed to participate in.
Other popular excursions available in Andong include paying a visit to the Jirye Arts Village where various events take place over the course of the year, such as kimchi-making workshops. The Dosan Confucian Academy is another place of note and is well worth taking the time to explore. Finally, visitors to Andong might want to check out the exquisite Bongjeongsa Temple. With so much to see and do, travellers are sure to leave Andong feeling culturally enlightened.
Andong Tours
Here are some popular itineraries that include a visit to Andong. Alternatively, if you would like to include a visit to Andong on a bespoke touring itinerary to South Korea, take a look at our tailor-made holiday planning section.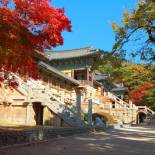 Show All Tours