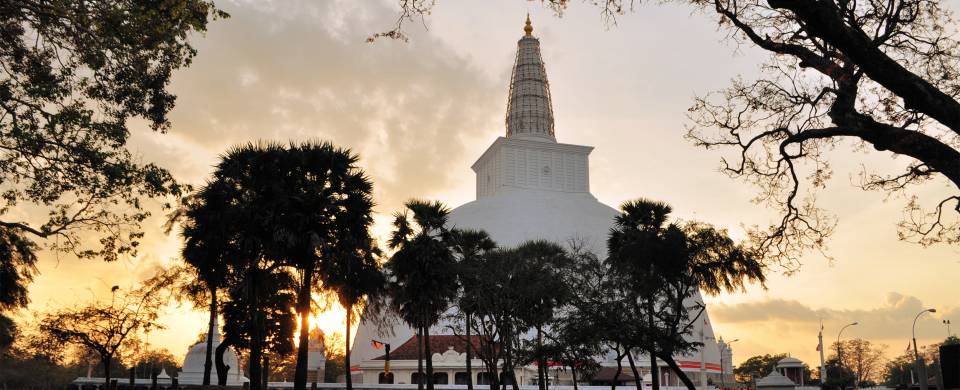 Trips and Tours to Anuradhapura
About Anuradhapura
The fascinating ancient city of Anuradhapura was the first capital of the Sinhala kings,and undoubtedly the grandest city of ancient Sri Lanka. The sprawling complex contains a delightful array of treasures from towering dagobas (Buddhist stupa), evocative decaying temples and attractive ancient pools. Here you'll also find Sri Maha Bodhi, the Sacred Bo-Tree, brought to Sri Lanka as a sapling from the tree under which Buddha is said to have become enlightened. At over 2,200 years old it is the oldest historically documented tree in the world.
Read More
Highlights of the complex include the 1,600 stone columns of Brazen Palace (2nd century B.C), which are all that is left of a magnificent multi-storied residence for monks. Thuparama Dagoba (3rd century B.C) - the oldest Dagoba on the island and Ruwanweliseya (2nd century B.C) - the most famous of all the Dagobas are also popular sights whilst Isurumuniya rock temple is well known for its rock carvings of The Lovers and The Horseman. The finest of the carved stone figures protecting gateways (guard stones) at Anuradhapura is at the pavilion of Ratna Prasada. Nearby at the Queen's Pavilion is a superbly crafted semi-circular stone moonstone set at the base of the stairs.
Excavations have unearthed jewellery, sculptures, coins and other rare artefacts including seven Buddhist scriptures etched into sheets of beaten gold. Soaring towards the sky, the magnificent dagobas reached monumental proportions during the period of the kingdom of Anuradhapura, which lasted for about 1,500 years, until the 10th century AD.
Anuradhapura Tours
Here are some popular itineraries that include a visit to Anuradhapura. Alternatively, if you would like to include a visit to Anuradhapura on a bespoke touring itinerary to Sri Lanka, take a look at our tailor-made holiday planning section.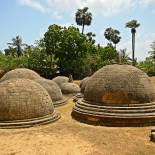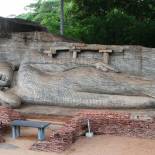 Show All Tours