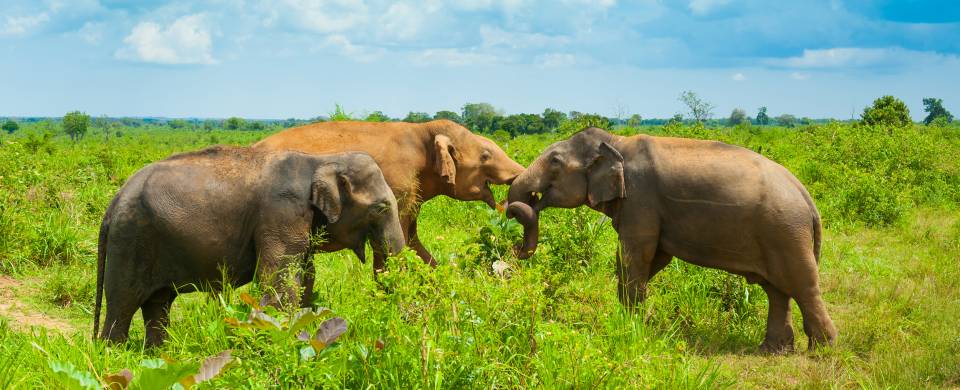 Trips and Tours to Udawalawe National Park
About Udawalawe National Park
The third most visited National Park on the island, Udawalawe has a myriad of interesting flora and fauna helped by the presence of the Udawalawe reservoir on the Walawe river, the surrounding marshes, forests and grasslands. The park's most famous residents are 400 or so elephants. During a visit, it is not unusual to see whole herds of adults and young elephants. Macaques and monkeys remain in uncleared jungle in the park's northern section whilst water buffalo and various species of deer tend to frequent the southern part.
Read More
The waterways are home to crocodiles, a myriad of butterflies, and many birds including an endemic Sri Lankan subspecies of jungle fowl. The habitat surrounding the reservoir includes marshes, the Walawe river and its tributaries, forests and grasslands Green algae and blue green algae grow in the reservoir. As the area was formerly a farming region, there is plenty of open grassland which makes spotting elephants easy. There is also a plantation of teak beyond the southern boundary, below the dam, which was planted before the declaration of the park.
Embilipitiya is a small village that is rapidly becoming a commercial hub thanks to its convenient location next to the famous Udawalawe National Park. With numerous accommodation options and a well-made traveller infrastructure, this village provides a fantastic base for those seeking to venture into the leafy confines of the nearby reserve. At a distance of 158km from Colombo, Embilipitiya is easy to access and has its own unique charm.
Udawalawe National Park Tours
Here are some popular itineraries that include a visit to Udawalawe National Park. Alternatively, if you would like to include a visit to Udawalawe National Park on a bespoke touring itinerary to Sri Lanka, take a look at our tailor-made holiday planning section.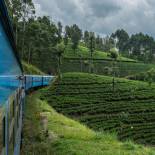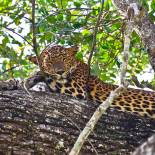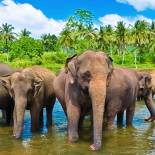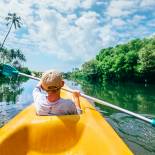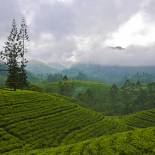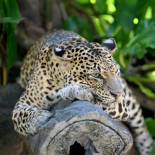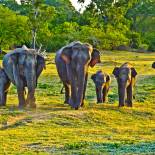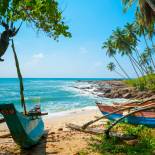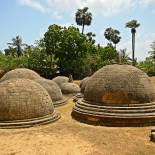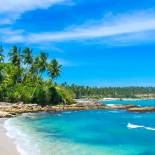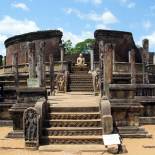 Show All Tours