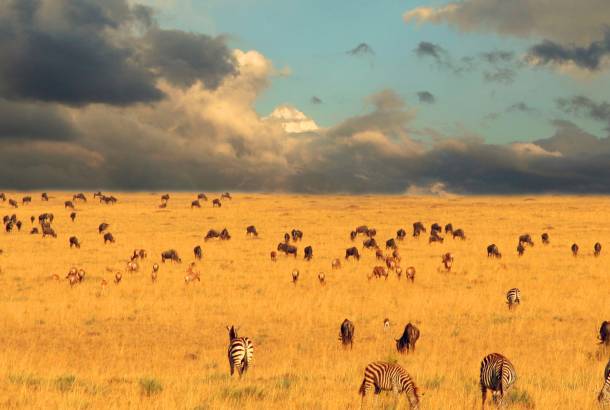 Tanzania at a Glance: Best Time to Visit
Recommended time to visit: Tanzania is generally a year round destination, with different wildlife to spot at different times of the year. June - October are the driest months, with pleasant temperatures across the country.

Less popular time to visit: April - May are by far the wettest months, with Tanzania seeing as much as 40% of its annual rainfall over this period.

Exciting time to visit: The annual Great Migration sees millions of wildebeest, zebra, antelope and other prey animals moving across the Mara and Serengeti ecosystems. July - September is the peak season for seeing this incredible spectacle.

Best time for wildlife: July - September coincides with the Great Migration and sees the most plentiful wildlife, though there is still plenty of wildlife to see from October - December, plus much lower prices and fewer crowds in the national parks. November - March is "Green Season", when millions of migratory birds descend on Tanzania.

Best time to climb Kilimanjaro: January - February are the warmest months, whilst September - October also see dry, warm weather. March - May and November - December see more rainfall, but the mountain will be less crowded, if you can tolerate the trickier trekking conditions.

Best time for beaches: June - October is peak beach season for resorts such as Dar es salaam and Zanzibar, with warm, dry days. If you'd prefer to avoid the crowds and higher prices, then January - February are good times to go, though temperatures will be much hotter, with a higher chance of some rain.
Want to know more about Tanzania? Check out our latest blog posts
When are the dry seasons in Tanzania?
Tanzania experiences two dry seasons, lasting from January to March and June to September. If you're coming to Tanzania for the sublime array of wildlife then we recommend timing your visit with either of the dry seasons. Reason being that the vegetation is less dense, so game viewing is somewhat easier and animals tend to head to commonly known waterholes, rivers and lakes for refreshment.
The second dry season from June to September is the most popular time to visit Tanzania. So if you want the great weather and easily found wildlife but fewer crowds, maybe plan to visit between January and March.
When are the wet seasons in Tanzania?
April to May and October to November mark the rainy seasons in Tanzania. The first rainy season, from April to May is seen as the heaviest and a raincoat is a must-have. The second, from October to November, then sees lighter rainfall.
The rainy seasons can be a beautiful time to visit as the vegetation is at its most lush and green. Rainfall tends to fall in short showers, interspersed with bursts of sunshine, which can make for some excellent photography. April to May is also the low season in Tanzania, so parks are usually less crowded and rates for accommodation and tours can be lower.
Climate | Dar es Salaam
| | Jan | Feb | Mar | Apr | May | Jun | Jul | Aug | Sep | Oct | Nov | Dec |
| --- | --- | --- | --- | --- | --- | --- | --- | --- | --- | --- | --- | --- |
| Temp Min °C | 25 | 25 | 24 | 23 | 22 | 20 | 19 | 19 | 19 | 21 | 22 | 24 |
| Temp Max °C | 31 | 31 | 31 | 30 | 29 | 29 | 28 | 28 | 28 | 29 | 30 | 31 |
| Rainfall (mm) | 66 | 66 | 130 | 290 | 188 | 33 | 31 | 25 | 25 | 41 | 74 | 91 |
Climate | Ngorongoro
| | Jan | Feb | Mar | Apr | May | Jun | Jul | Aug | Sep | Oct | Nov | Dec |
| --- | --- | --- | --- | --- | --- | --- | --- | --- | --- | --- | --- | --- |
| Temp Min °C | 11 | 11 | 12 | 13 | 13 | 10 | 10 | 10 | 10 | 11 | 12 | 12 |
| Temp Max °C | 17 | 15 | 16 | 18 | 16 | 13 | 15 | 16 | 18 | 20 | 19 | 18 |
| Rainfall (mm) | 54 | 48 | 102 | 162 | 78 | 12 | 6 | 3 | 0 | 15 | 90 | 84 |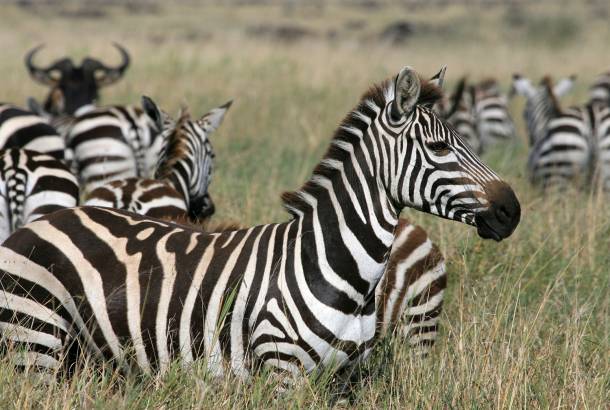 Best Time to Safari in Tanzania
The best time to witness the wildlife in Tanzania is observed during the dry seasons, however your experience can vary according to which park you're visiting.
When is the best time to safari in the Serengeti?
If you're visiting the vast Serengeti, time your visit with the second dry season from June to September to experience the annual highlight of the great migration. This epic natural event sees millions of wildebeest, zebra and antelope migrate north to the Masai Mara in Kenya from July to November.
This is also a great time to visit if you're looking to do a combined safari to Tanzania and Kenya. But if you're looking to avoid the crowds the migration brings, visit the Serengeti in the first dry season from January to March, which is also the wildebeest calving season.
When is the best time to safari in the Ngorongoro Crater?
Wildlife viewing inside the Ngorongoro Crater is excellent year-round. However in the dry seasons, from January to March and June to September, the grass on the crater floor is short - making Africa's iconic wildlife much easier to spot.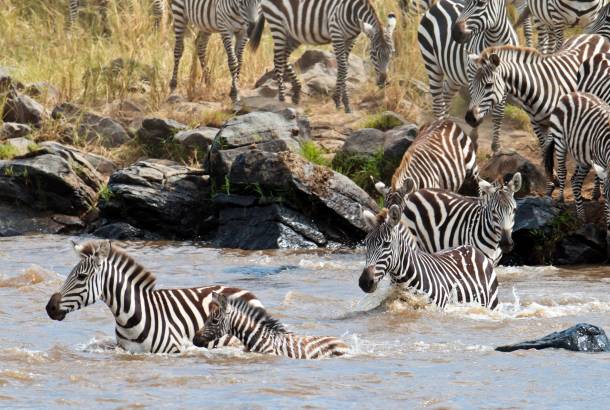 The Great Migration
The endless plains of east Africa are the setting for the world's greatest wildlife spectacle – the pounding of more than 6 million hooves during the Great Migration. From the Serengeti plains in Tanzania to Kenya's Masai Mara over 1 million wildebeest, 300,000 gazelle and some 200,000 zebra, relentlessly tracked by Africa's great predators, migrate in a clockwise fashion over 1,800 miles each year in search of rain ripened grass.
The exact schedule of this incredible event is hard to predict, as the path of the wildebeest migration is dependant on rain. The animals follow the path of the rain in order to feed off the new grass whilst also being close to a good water supply. If you'd like to time your trip to Tanzania or Kenya to watch this incredible event then here's our guide to the migration.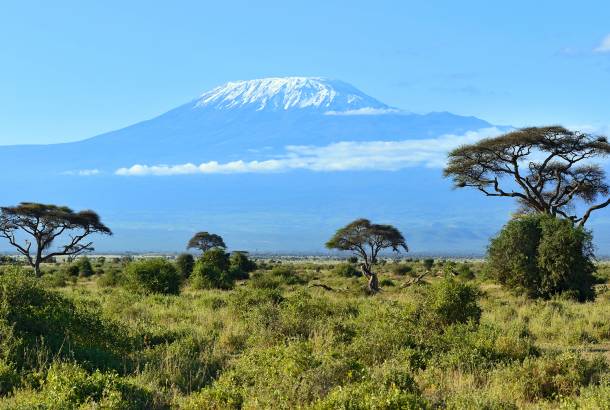 Best Time to Climb Mt. Kilimanjaro
If you are looking to climb Kilimanjaro then there are a few things to bear in mind. The warmest months are January and February, however these also bring with them the largest numbers of trekkers. By March through to May the rains come making trekking potentially more challenging – however there are considerably less people on the mountain.
June to August then see colder temperatures but less rain and September and October are fairly dry with pleasant temperatures. November to December see the rains return but the temperatures are still quite mild. Despite what the daytime temperature is, it gets cold at night on the mountain and naturally the closer you are to the summit the colder it will be.
Best Time to Visit Tanzania's Beaches
The best time to visit Tanzania's beaches is similar to the rest of the country. The warm dry months from June to September are generally recommended for visiting Tanzania's mainland coast or the islands of Pemba, Mafia or the beautiful Zanzibar.
However, you can still have a fantastic beach holiday outside of these months and avoid the high season prices. The dry months of January and February are also good times to visit, but be aware that temperatures are considerably hotter. Find out more about when to visit Zanzibar with our handy travel guide.
Recommended tours
Overlanding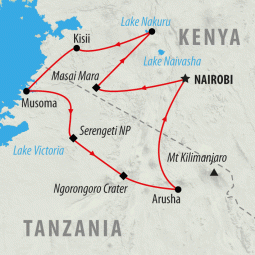 11 days FROM R0
Overlanding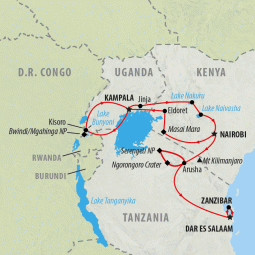 25 days FROM R0
Handpicked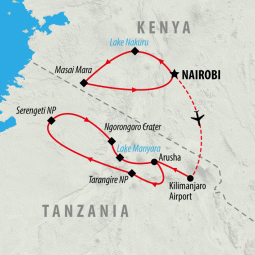 13 days FROM R123,595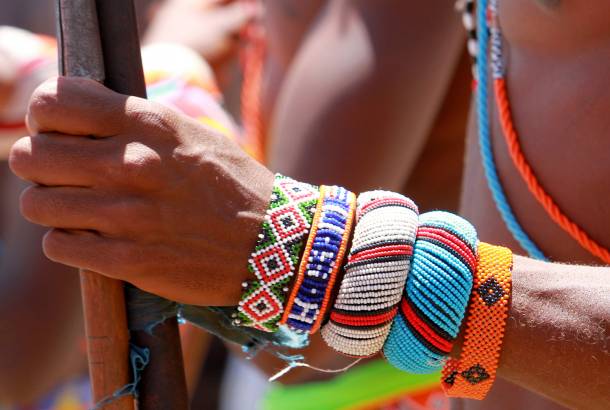 Tanzania Trip Styles

Small Group Overland Safaris

Lodge Accommodated Safaris

Private Safaris & Tours