Black Friday Deal - Save up to 30%, Limited Availability - Book Today!
Anzac Day Gallipoli Tour - 6 days
×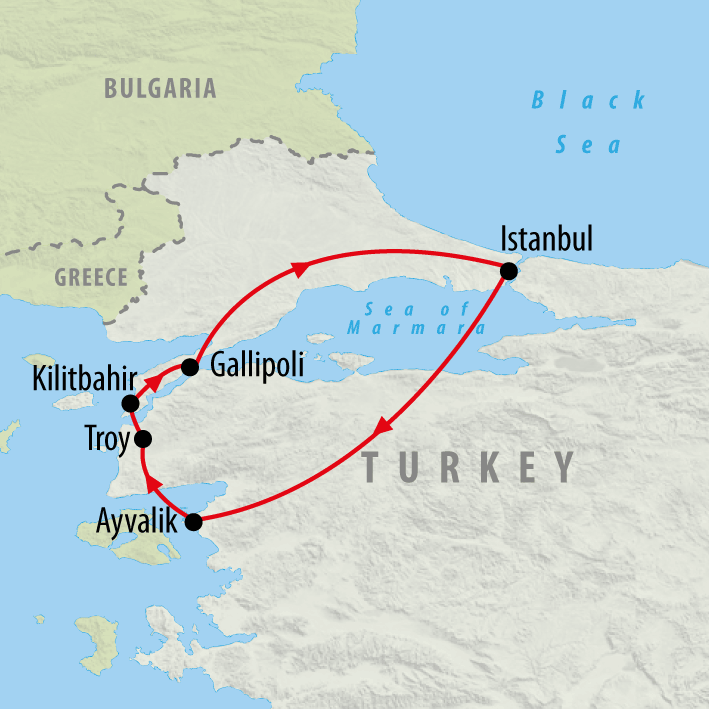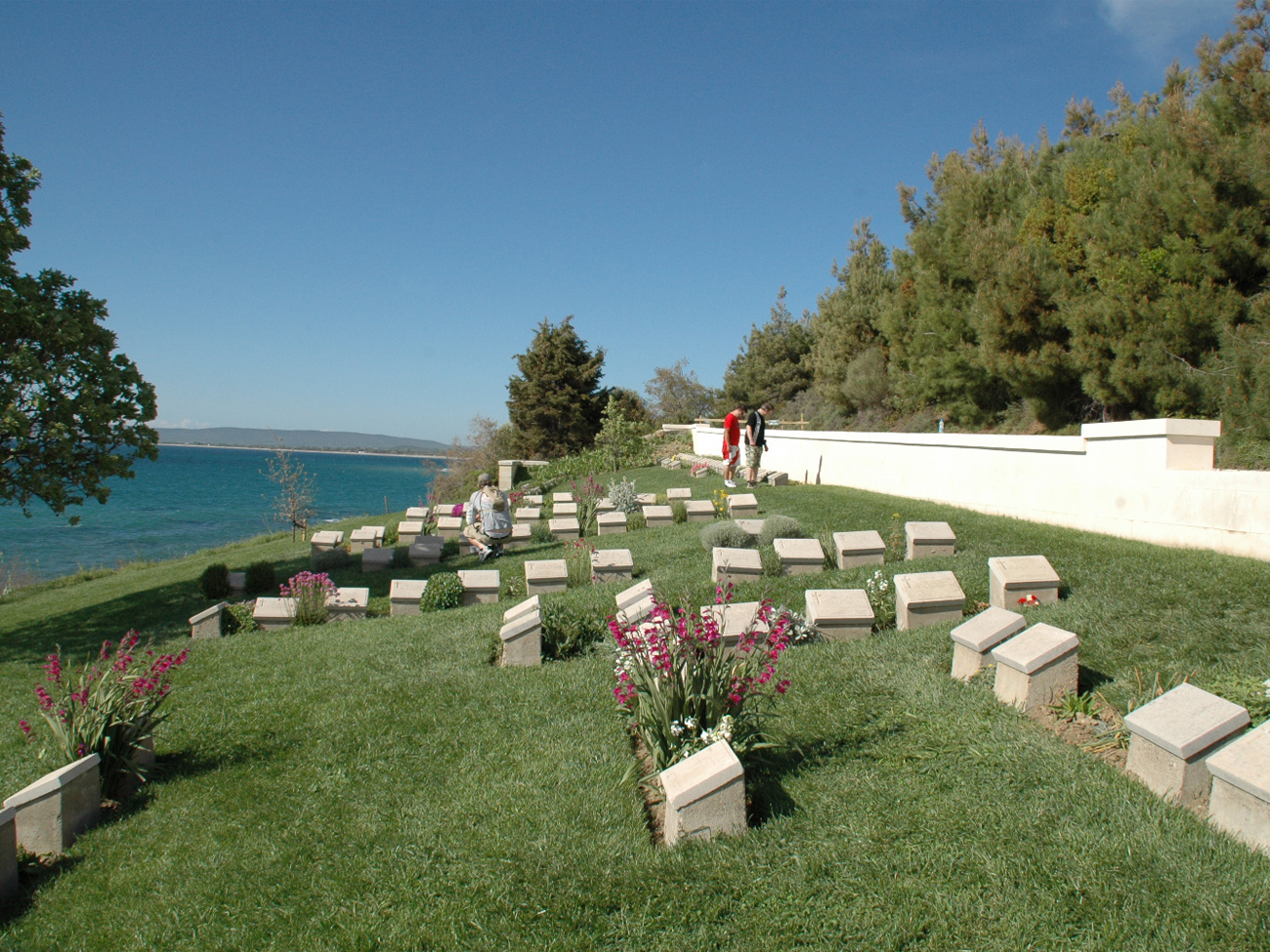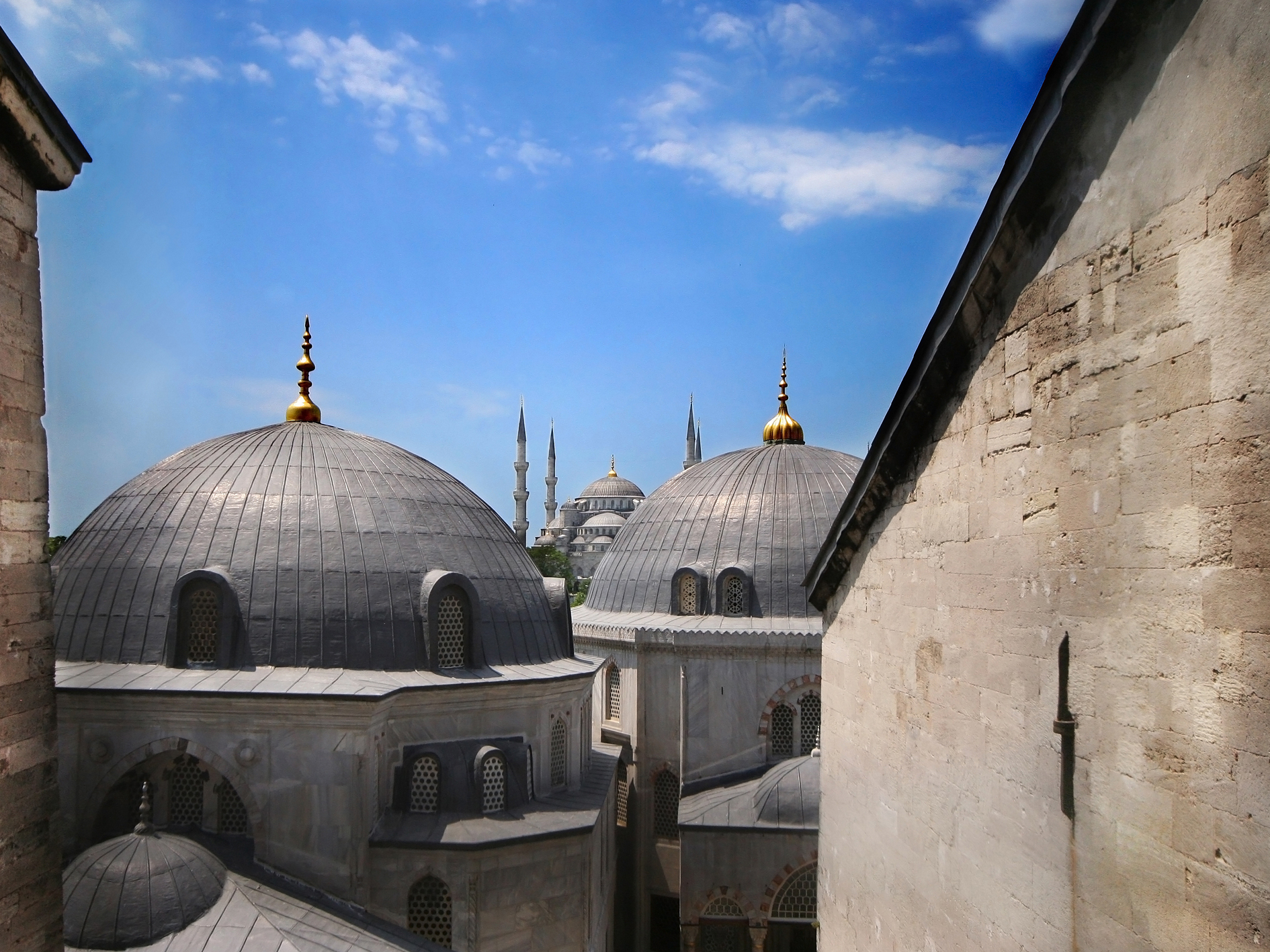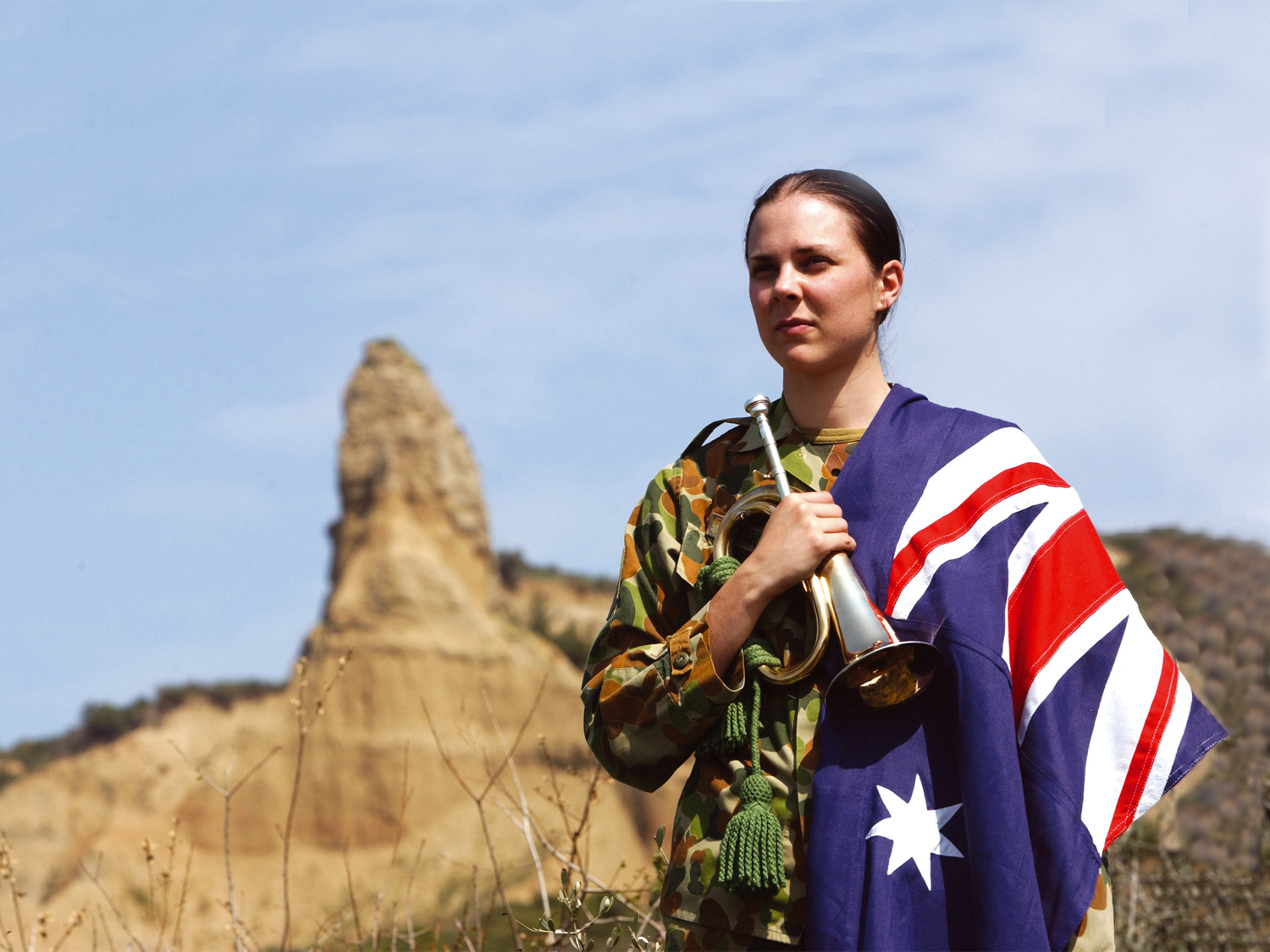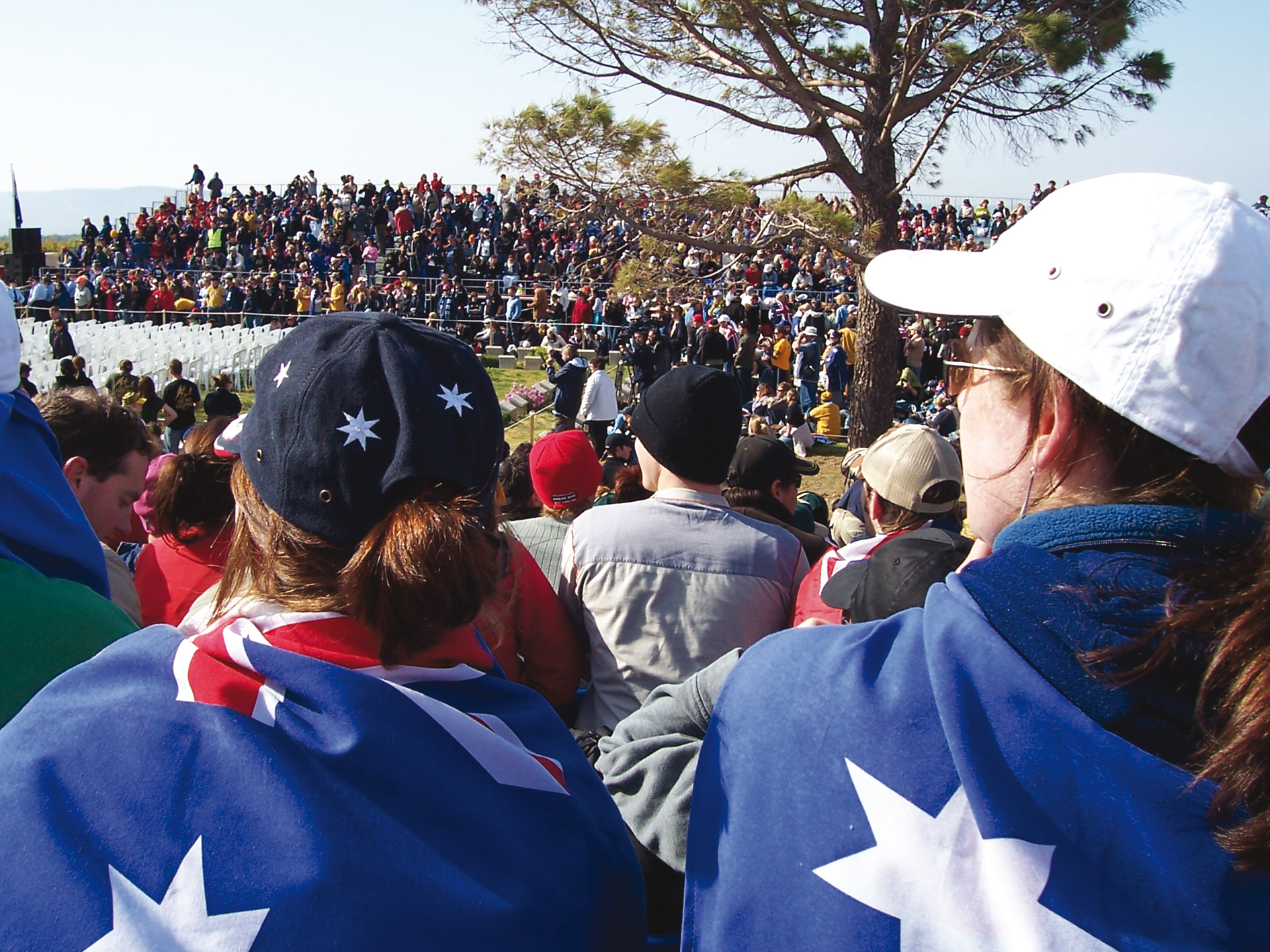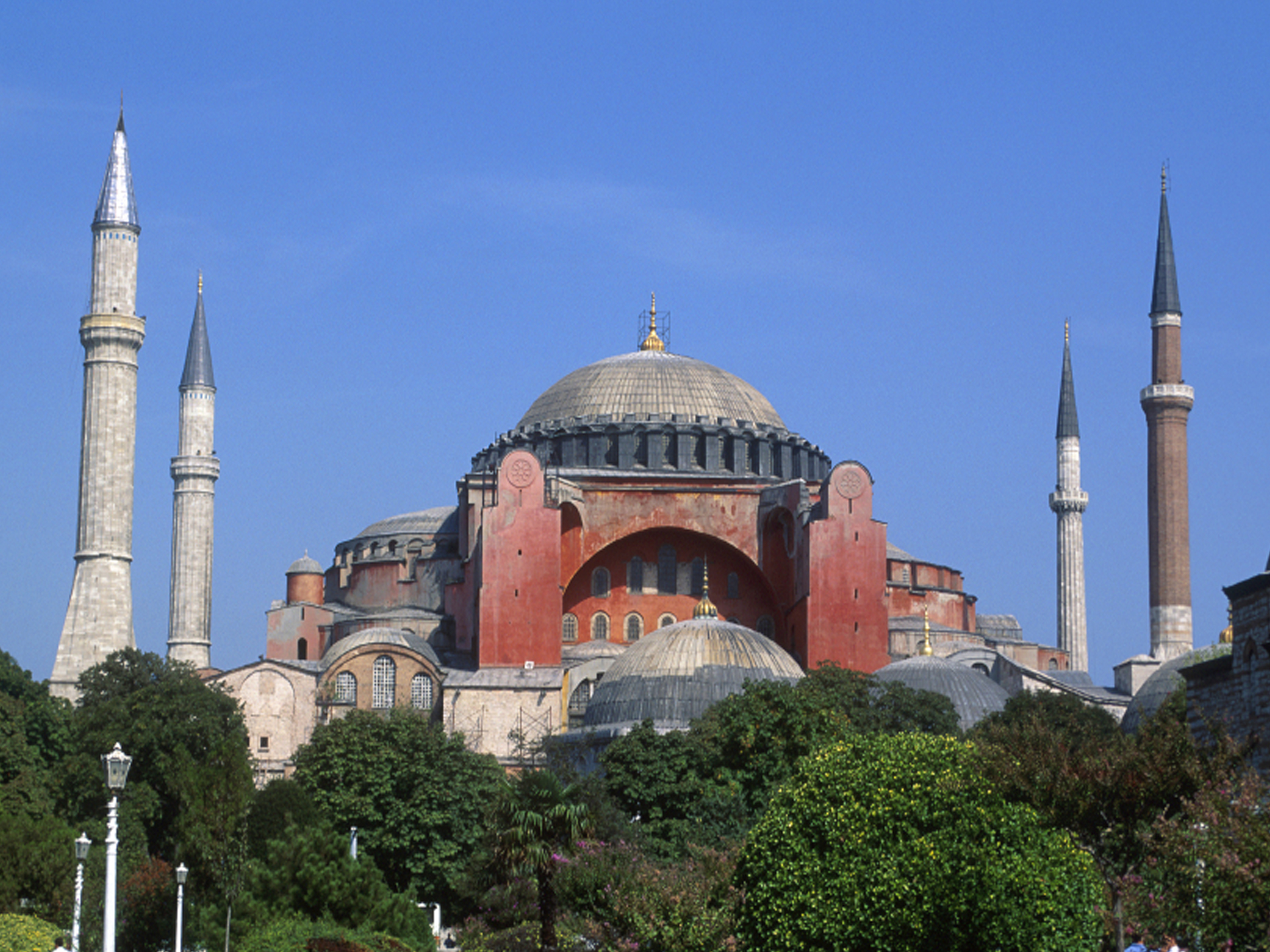 Anzac Day Gallipoli Tour - 6 days





5
5
26
reviews
ANZAC Day Gallipoli 2024. Starts: 21st April. Take in the highlights of Istanbul and enjoy a scenic cruise along the Bosphorus. Enjoy a guided tour of the WW1 battlefields on the Gallipoli Peninsula and commemorate the brave ANZACs at the ANZAC Day Dawn Service on this 6 day Turkey tour.
ANZAC Day Gallipoli 2024. Starts: 21st April. Take in the highlights of Istanbul and enjoy a scenic cruise along the Bosphorus. Enjoy a guided tour of the WW1 battlefields on the Gallipoli Peninsula and commemorate the brave ANZACs at the ANZAC Day Dawn Service on this 6 day Turkey tour.
For a detailed itinerary and information about visas, money, weather and more download our Trip Notes
FREE CANCELLATION AND AMENDMENTS
Available on all departures booked at least 40 days in advance. Cancel or change your booking for FREE for up to 7 days after booking
Itinerary
Day 1 - Istanbul - Gateway to the Exotic East

Sun 21 April 2024. Welcome to Turkey and the start of your exciting ANZAC experience! On arrival you'll be met and transferred to your hotel in Istanbul. The rest of the day is free for you to independently explore this captivating and culturally rich city. Istanbul is easy to get around on foot and there are plenty of attractions dotted about the old city.

Alternatively, those arriving early may wish to join our optional Backstreets Of Istanbul Tour taking place today. The tour commences at 9am. For further details of the excursion, please see our tour Trip Notes.

Overnight: Istanbul
Day 2 - Istanbul Old City Tour

We spend the morning cruising the amazing Bosphorus strait, the geographical divide between Europe and Asia. After the cruise we take in the highlights of the old city on a guided sightseeing tour, including the stunning Iznik tiled Blue Mosque, Topkapi Palace, the Hippodrome area, the 6th century Hagia Sofia (exterior only), the ancient Underground Cistern and more. This afternoon there's time for you to explore the mammoth Grand Bazaar and exotic Egyptian Spice Market. Afterwards, you can opt to stay and experience the old city by night or return to the hotel.

Overnight: Istanbul  |  Meals: Breakfast
Day 3 - Gallipoli - WW1 Battlefields

Istanbul - Gallipoli - Canakkale/Assos. This morning we depart Istanbul and drive to the Gallipoli Peninsula where we explore the WW1 battlefields and memorials. Our guided tour takes in sights including ANZAC Cove, Lone Pine Memorial and cemetery, Chunuk Bair Memorial and cemetery, the Nek, Johnston's Jolly and the many fortified trenches which are still clearly visible among the scrub after all these years.

Overnight: Assos /Canakkale   |  Meals: Breakfast
Day 4 - ANZAC Eve at Gallipoli

Ayvalik – Troy - Kilitbahir - Gallipoli. After a morning at leisure we enjoy a short-guided tour of Troy, with its giant replica of the Trojan Horse. The legend of the lost city of Troy and Homer's poetry was brought to life by its rediscovery in 1863. We then continue to the village of Kilitbahir, situated on the eastern shore of the Gallipoli peninsula and dominated by the fortress of the same name. After exploring Kilitbahir we stop in the town of Eceabat for dinner (at your own expense) before entering the Cove. Once we enter Anzac Cove you are free to visit the memorials and trenches in the area before taking our places among the many at the Dawn Service site for the atmosphere-charged ANZAC Eve vigil.

Overnight: Dawn Service Site (Anzac Cove)   |  Meals: Breakfast
Day 5 - ANZAC Day - Gallipoli 2024

Gallipoli - Istanbul. Today, the 25th April is the reason we came to Turkey and Gallipoli. Dawn and first light signals the commencement of the annual Dawn Service, attended by Australian, New Zealand and other foreign dignitaries, military personnel and a strong following of regular Australian and New Zealand folk. The poignant and emotive service commemorating this important and historical date gives us time to reflect. Lest we forget.

The service lasts for an hour and public wreath laying at the ANZAC Memorial site is possible afterwards. Later this morning Australians have the opportunity to pay their respects at the Lone Pine Memorial Service, while New Zealanders can attend the service at Chunuk Bair. After the Chunuk Bair service we anticipate an early afternoon departure time from Gallipoli, for our return journey to Istanbul. Please note: the 2024 national memorial services at Lone Pine and Chunuk Bair are subject to confirmation.

Overnight: Istanbul
Day 6 - Istanbul

Fri 26 April 2024. After breakfast and hotel check out at 12 noon our tour concludes.

Meals: Breakfast
Tour Highlights
ANZAC Service Site - Attend the ANZAC eve vigil on the Gallipoli Peninsula and pay your respects at the Dawn Service
Gallipoli Peninsula - Learn about the Gallipoli Campaign, explore the WW1 battlefields, memorial sites and ANZAC Cove
Istanbul - Take in the highlights of Istanbul including the iconic Blue Mosque, Topkapi Palace, Hagia Sofia mosque and the Underground Cistern
Troy - Enjoy a short tour of the famous city of Homeric legend and see the giant replica Trojan Horse
Kilitbahir - Admire the imposing fortress on the west side of the Dardanelles built to control the strait at its narrowest point
The Bosphorus Strait - Cruise the Bosphorus, taking in views of the city skyline, Ottoman architecture and waterside palaces
Included
1 night at the Anzac Dawn Service site
Guided sightseeing of Istanbul including Topkapi Palace, the Blue Mosque, Underground Cistern, Hippodrome and Hagia Sofia
Guided sightseeing at Gallipoli, war cemeteries and battlefields (subject to site opening times set by the Anzac Day Organising Committee)
Morning cruise along the Bosphorus in Istanbul
Visits to the Grand Bazaar and Egyptian Spice Market
Escorted by an English speaking, degree qualified Turkish tour guide
Airport arrival transfer on day 1 from Istanbul International Airport at any time, or from Sabiha Gokcen Airport at 11am and 3pm only
All relevant transfers and transportation in modern air-conditioned vehicles
Maximum Group Size: 32 persons
Not Included
International flights and visa
Attendance Pass for ANZAC. Please see the Trip Notes for information on how to obtain your attendance pass - these are free of charge but need to be registered for in advance
Tip for your tour guide and driver: as a guideline we recommend you budget USD $5 - 7 per day, per traveller for your guide and USD $2 per day, per traveller for your driver. Tipping your tour guide and driver is an entirely personal gesture
Entrance Fees: USD$30-40pp, paid in local currency
Tipping Kitty: USD$20-30pp, paid in local currency
Tipping is not a natural part of many Western cultures and many of us feel uncomfortable, or unsure, about when, or how much, to tip. However, in the places you will visit, tipping makes up a significant part of many people's wages so it's important that we get it right. For this reason we've developed a very simple system to take all the hassle out of tipping. With our 'tipping made easy' policy, a nominal pre-determined amount is collected from all group tour participants to cover tips en route. This then saves you the hassle of when and how much to tip bellhops, luggage handlers, local guides and other support staff through the tour. Our 'tipping made easy' doesn't include a tip to your group tour leader. Naturally, though, the amount is up to you as tipping is an entirely personal gesture.
Your Tour Details
Trip Type
ANZAC Day 2024 Tours
Tour Guide
Yes - escorted by a tour guide
Countries
ANZAC Day, Turkey
Minimum Age
15 yrs, accompanied by an adult
Arr. Transfer
Yes (Sabiha Gokcen at 11am & 3pm)
Prices & Dates
Departure dates marked with a 'G' are operating. All dates are guaranteed to operate when there are 4 persons booked on the tour.'Twin Share' prices are per person when there are 2 people sharing a room. 'Single Room' prices are applicable to solo travellers or anyone wanting the privacy of a single room.
Hotels
The hotels listed below are ones which we frequently use on this tour. We reserve the right to substitute these hotels to ones of a similar standard.
Grand Hotel Halic
Our Category: Superior
Superior accommodation equates to a Western 4-star standard, featuring en-suite rooms and usually a restaurant and often a swimming pool and/or a fitness centre.
Regional Category: 4 Star Hotel
Conveniently located in the central Beyoglu district of Istanbul, the modern Grand Hotel Halic is within walking distance of popular sites such as Taksim Square and the Galata Tower. Guest rooms are well-appointed with a seating area and modern amenities including complimentary Wi-Fi and satellite TV. Delicious Turkish mezes can be enjoyed at the Adali Restaurant on the top floor, with fabulous views across the famous Golden Horn of Istanbul, while Raki aniseed spirit can be sampled in the bar with billiards, while listening to live music. The hotel also benefits from an indoor swimming pool and spa, with a traditional hammam, dry sauna and massage facilities. Public transportation is within easy reach of the hotel with the Tunel Tram Stop on bustling Istiklal Street just 5 minutes' walk away and Beyoglu Funicular Station 100 yards away.
Golden Tulip Istanbul Bayrampasa
Our Category: Deluxe
Deluxe accommodation equates to a Western 5-star standard, usually featuring spacious, en-suite rooms, a restaurant, swimming pool and fitness centre and an array of amenities, excellent service and customer care.
Regional Category: 5 Star Hotel
Golden Tulip Istanbul Bayrampasa is a modern 5 star hotel, with scenic views of Istanbul and the Marmara Sea. Comfort is guaranteed in the spacious guest rooms, which benefit from large windows and free high speed WiFi. These well-appointed rooms also offer an en suite with rain-fall walk-in shower, hair dryer, LCD TV, minibar, in-room safe and complimentary coffee & tea making facilities. Guests can enjoy tasty Turkish and international cuisine at hotel's restaurant and bar which is open from early morning to late night. The property also features an indoor swimming pool, fitness centre and spa with a Turkish Bath and sauna - perfect for some R&R after a busy day of sightseeing in the city! This luxurious hotel is located in Bayrampasa, a peaceful suburb of Istanbul, which is a short 6-minute walk from Topcular metro station, offering easy access to the rest of the city.
Iris Hotel
Our Category: Superior
Superior accommodation equates to a Western 4-star standard, featuring en-suite rooms and usually a restaurant and often a swimming pool and/or a fitness centre.
Regional Category: 4 Star Hotel
The Iris Hotel is a beachfront property that offers a tennis court and a generously sized outdoor pool complemented by a sun-lounger terrace. Rooms at the Iris Hotel feature elegant, neutral-toned decor and balconies with sweeping panoramic views. They are furnished with modern amenities including air conditioning, complimentary Wi-Fi, and satellite TV for utmost comfort and convenience. Start your day with a delightful buffet breakfast showcasing fresh fruits. The hotel's bar crafts refreshing cocktails, and the garden-set restaurant offers outdoor seating. Should you wish for in-room dining, 24-hour room service is available.
Tour Reviews
Travellers have rated this tour as 5.00 out of 5 based on 26 recent reviews
An excellent trip, one of the best I have experienced, thank you.
The tour was comprehensive and wonderful. Being able to experience Gallipoli and learn about the war from a Turkish perspective was invaluable. Our guide Reggie was the best! He was so knowledgeable and friendly, went out of his way to help me during the tour. I have expressed to all of my friends that a tour in Turkey wouldn't be complete without Reggie. Thanks for a great tour!
Reggie was an absolute star and a wonderful guide. His knowledge of the history and sites was great and he shared it in such an easy way. His tours were fun and relaxed. You could ask him any questions and while he told you when to be careful he certainly didn't scare anyone with unnecessary warnings. I would most definitely book another tour, particularly if Reggie was the guide. The coach was comfortable and clean and fine for the trip though I think it wouldn't have been so comfortable if we had had a full tour compliment and you spent longer travelling. Information on the ANZAC ceremonies was excellent - it was a real shame that you couldn't do both the Lone Pine service and make it to Chanuk Bair in time for the NZ service but there isn't much you can do about that. We were well informed and I think it is important to make sure that continues as I know there were other visitors who had been told conflicting information and didn't make it to Chanuk Bair when that was the main service they wanted to get to. I thought both the Backstreets tour and the City tour were very good and I would highly recommend doing both of them if people have the opportunity. I am really pleased I booked with On the Go Tours. I had the most amazing experience and felt comfortable and safe because everything was so well organised.
I took your ANZAC digger tour last week and it was amazing. Experiencing the dawn service at Gallipoli was truly moving and our tour guide Reggie was so funny and knowledgeable. He answered our endless questions not just about ANZAC and Turkish history but also modern Turkish life in general. The tour was better for having him as our guide and I wouldn't hesitate to recommend him to other Australians considering touring Turkey.
I really enjoyed the time i spent in Turkey. As I had Recep for 2 tours that I did, I found we developed a good friendship. He was a excellent guide whose knowledge was excellent and he was never unable to answer a questioned asked to him. This added to the whole experience as you were never wondering about any unknowns. Our tour bus was great as was our driver who always had a smile even after a long day behind the wheel. All Fantastic.
Extras and add-ons
Pre and post tour accommodation
Tour Upgrades
Find alternative tours below with Upgrades to this tour
Best Price guarantee!
If you find the equivalent tour for less, we'll beat it. Our price guarantee ensures you get the best price.