Southeast Asia - the perfect getaway
Ancient wonders, hidden treasures
An Award-winning favourite
Once in a lifetime adventures...
In search of a last-minute holiday?
Abu Simbel Sun Festival October 2022
Travelled with us before?
Safe Touring & Vaccination
You're financially protected with us
Escorted Group Tours and Private Trips
On The Go Tours are an award-winning provider of unforgettable tours and private holidays. From Egypt to Ecuador, India to Iceland, we love helping you see the world your way, unlocking the finest sights and experiences the world has to offer. Whether you're after culture, adventure, or just want to kick back and relax, our outstanding local guides get you to the heart of your destination and deliver truly authentic experiences.
What's new from On The Go Tours
100 years since Tut's tomb was found
10% off Egypt in Nov 2022
On 4 Nov 1922, Howard Carter uncovered the tomb of Tutankhamun, filled with treasures of gold. We have tours in Luxor for the 100-year anniversary, where we'll be joining the celebrations - Egypt is the place to be in November 2022!
Read More >
About our holidays
Get to know On The Go Tours and the varied types of holidays and experiences we offer travelers. We are best known for our Signature group tours to iconic sites and destinations around the world. But our range of holidays also includes African safaris, relaxing cruises and incredible trekking holidays, plus so much more!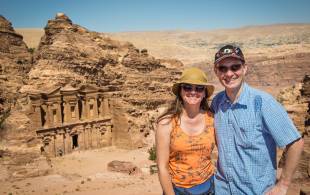 Holiday Ranges
Discover what holiday ranges we offer across our destinations including our award-winning Signature tours and our popular Overlanding adventures.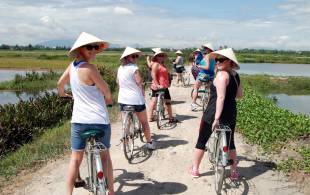 Trip Themes
Whether you dream of an overland expedition or a relaxing sailing holiday, we offer trips to cover a range of themes. All you need to do is pick the perfect tour!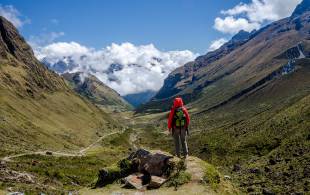 The 'On The Go Tours Promise'
Why travel with us? Because of the On The Go Tours Promise of course! Authenticity, value & more.
Our Tours of the Week
It's always good to have a holiday booked that you can look forward to. Below we've featured our favorite group tours for this week. Have you always dreamed of visiting India's Taj Mahal? Or would you like to plan a bucket list adventure to Antarctica? Whichever tour you are interested in, reach out to our team today to get it booked in!
Travel Advice relating to COVID-19
The safety of our travelers is paramount and we stay informed of the latest travel alerts and advice on the destinations that we cover. As a British-based company, we follow the advice as set out by the British Foreign & Commonwealth Office (FCO). In light of the ever-changing situation regarding COVID-19, we recommend that you check the latest travel advice from the FCO and locally from the U.S. Bureau of Consular Affairs before you travel. For more information, you can also visit our Travel Advice page.
Planning something to look forward to?
Are you getting ready for your next big adventure? To start inspiring you for your future travel plans, we've picked out some of the hottest destinations for 2022 and beyond.
Explore Southeast Asia!
Vietnam has always been one of our most popular destinations, and we're delighted to see travelers returning to this incredible country. No trip to the region is complete without a detour into neighboring Cambodia to see spectacular Angkor Wat, so we have plenty of Vietnam and Cambodia combo tours, as well as standalone Vietnam trips. See our most popular tours below, or check out our full range!
2020 British Travel Awards Winner!
We are delighted to announce that we have won TEN prestigious British Travel Awards for 2020, including Best Escorted Adventure Travel Company for the second year running! Thank you to everyone who voted for us! It's been a difficult year in the travel industry so these awards mean even more than normal!