Zambia Tours & Safari Trips
From the diverse wildlife of South Luangwa National Park to cascading Victoria Falls and sprawling Lusaka, our Zambia tours take you to the heart of the country.
Zambia is a relatively obscure travel destination when compared to neighboring Tanzania, Botswana, Zimbabwe, and Namibia, and nearby Kenya. But interest in Zambia as a destination is growing, helped by its plentiful safari opportunities and the iconic Victoria Falls. Shared with Zimbabwe, Victoria Falls is one of the Seven Natural Wonders of the World. Watching the mighty Zambezi River hurl over the edge of the precipice is sure to be a highlight of any Zambia trip.
Covering more than 9,000 square kilometers of pristine habitat, South Luangwa National Park, home of the walking safari, plays host to four of the Big Five (lion, elephant, leopard, buffalo) and wildlife can be viewed year-round at the Luangwa River, which flows through the reserve.
Our Zambia safaris and tours form part of our longer trips in East Africa and beyond. We offer both camping and accommodated package tours in the country, so you can find the level of accommodation best suited to you. Whichever tour you choose, you'll take in the best of Zambia and much more.
Zambia Overland Camping & Accommodated Safaris
Our small group overland safaris in Zambia take in the country's main highlights, including the Victoria Falls, Lusaka and South Luangwa National Park. Many of our tours start or finish in Livingstone, home to Zambia's side of mighty Victoria Falls. And you will also see other destinations, including the border town of Chipata.

Travelling in a purpose-built overland truck, you can choose from camping tours or our accommodated safaris, which travel with the camping tours but stay in budget accommodation at the campsites instead of tents. On all our Zambia tours you will be escorted by a professional two-person safari crew. For more information about any of our Zambia trips, contact our team today!
Explore more countries like Zambia
Go wild at Victoria Falls
Spectacular Victoria Falls marks the border between Zambia and Zimbabwe. The town of Livingstone is our base for exploring the Zambian side of the falls. As well as hiking to view the waterfall, activities including white water rafting, abseiling, scenic flights and even bungee jumping can be booked on your Zambia tour. You can also peer over the edge of the falls from Devil's Pool, if you dare! How will you choose to discover this famous natural wonder on a Zambia package tour?
Frequently asked questions about our Zambia package tours and safaris
Will I see the Big Five on your Zambia tours and safaris?
The main wildlife reserve that we visit in Zambia is South Luangwa National Park, which is the country's premier national park. South Luangwa National Park is home to four of the Big Five, black and white rhinos are sadly extinct. We enjoy one or more game drives in the reserve on tour.

However, our Zambia tours also explore neighboring countries such as Tanzania and Namibia, where rhinos and the rest of the Big Five live and wildlife sightings are virtually guaranteed! Reserves such as the Serengeti National Park, Etosha National Park, the Ngorongoro Crater and Chobe National Park can all be visited on tour. So you have a good chance to tick all of the Big Five (lion, leopard, buffalo, elephant, and rhino) off your list on a Zambia safari!

Of course, the national parks of Africa are home to wild animals which cannot be called on a whim - no wildlife viewing is guaranteed on our safaris, but we endeavor to give you the best opportunity to spot these majestic creatures in the African bush.
What is the best time of year to visit Zambia?
Like many of Africa's safari destinations, the dry season is the best time for a Zambia safari, as the drier conditions mean vegetation is less dense, so wildlife is easier to spot. Animals also gather around the fewer remaining water sources, so guides know the best places to look.

In Zambia, the dry season lasts from June - November, which offers the best conditions for game viewing.

Victoria Falls can be visited all year round but is at its most impressive at the end of the wet season from February - May. This is when the waterfall is at its fullest.

You can find more detailed information in our guide on when to visit Zambia!
What do I need to pack for my camping safari to East Africa?
If travelling on one of our camping trips, we recommend you read our guide to overland camping safaris. You can also see a detailed packing list in the Trip Notes for each tour.

Some of the important items to remember on your Zambia tour are: sleeping bag, travel pillow, towel, Mosquito spray (with active DEET ingredient), your own personal first aid kit, torch, antibacterial wipes, a photocopy of your passport data, and your Yellow Fever Vaccination Certificate.
What is the local payment for on your camping safaris?
The local payment is a cost per person that needs to be paid in US Dollars cash only. It is this payment that in part covers the park fees and other inclusions such as meals as detailed on each tour page. The local payment also covers your arrival transfer (if included) and first night's accommodation.

Please note that due to exchange rate fluctuations in the US dollar, the local payment amount may be subject to changes. This payment will be collected by your tour leader at the Welcome Meeting on day 1 of your escorted tour. Our Reservations team can give you more information about the local payment, the cost of which can be found on each tour page.
How big are the groups on your Zambia tours?
On our overland camping and accommodated Zambia tours, the maximum group size varies between 16 and 30, depending on which tour you book. These tours depart with a minimum of 4 passengers.

Speak to our Reservations team if you would like more information regarding the group size for a particular trip.
Will I have a tour guide on my Zambia trip?
Yes. On our overland camping and accommodated tours in Zambia, you will be fully escorted by a professional safari crew of either two or three, including a tour leader and a driver. For some excursions, such as those in the Serengeti National Park, you will also enjoy the services of local guides. Details can be found in the inclusions section for each of our tours.
Is Zambia a safe destination for travellers from the LGBTQ+ community?
According to the 2022 LGBTQ+ Travel Safety Index, Zambia scores an F rating for LGBTQ+ traveler safety, ranking 181st out of 203 countries.

Same sex marriage is illegal and there are no constitutional or worker protections in place for the LGBTQ+ community, although there is limited criminalization of violence against LGBTQ+ individuals. 0 - 25% of consulted citizens consider Zambia a good place to live for gay and lesbian people. Any acts of homosexuality are liable to imprisonment for up to 7 years.

This does not mean members of the LGBTQ+ community shouldn't visit Zambia, but precautions should be taken when travelling. As long as you use common sense, travelling in Zambia shouldn't be a problem.

The LGBTQ+ Travel Safety Index is designed to provide a good overall picture of attitudes towards the LGBTQ+ community in each country and may not reflect the experience of foreign travelers to the country.
Is the tap water safe to drink?
You should not drink the tap water in Zambia, particularly in rural areas. It may make you unwell. If you do need to drink the water for any reason, make sure it is boiled first. We strongly recommend sticking to sealed bottled water. Drinks outside major hotel chains should be purchased without ice, and be wary of eating fresh salads that may have been washed in the tap water.
As a solo traveller will I have to pay more to travel to Zambia?
On our overland camping and accommodated tours in Zambia, solo travelers will be matched up with another solo traveler of the same sex, with whom they will share a tent. If there is no other solo traveler of the same sex on the tour, you will have a tent to yourself at no extra cost.
What is the current travel advice for Zambia?
As a United Kingdom-based company, we follow the latest up to date travel advice from the Foreign and Commonwealth Office (FCDO). You can see the latest travel advice and local laws for Zambia here.
The Best of Zambia
From the wildlife-rich plains of South Luangwa National Park to the lively Zambian capital of Lusaka, these are the places you shouldn't miss on your Zambia safari.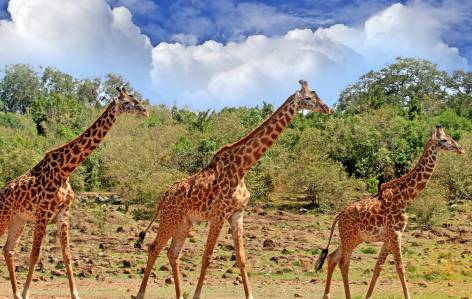 South Luangwa National Park
The second largest national park in Zambia is known as one of the homes of the walking safari. It is home to a healthy population of Thornicroft's Giraffe, a rare sub-species found only in this part of Zambia. Buffalo in herds hundreds of animals strong are another common sight, wild dogs live in good numbers, and the Luangwa River supports populations of elephants, hippos and other species.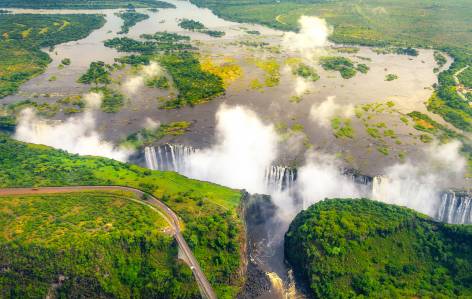 Livingstone
Named after the famous explorer David Livingstone, and once the capital of Zambia, Livingstone is most famous today as the base for visiting Victoria Falls. Shared with Zimbabwe, this waterfall is the world's largest sheet of falling water, with all manner of activities to be enjoyed in the country's adrenalin capital. Rafting on the Zambezi River is not an activity to miss!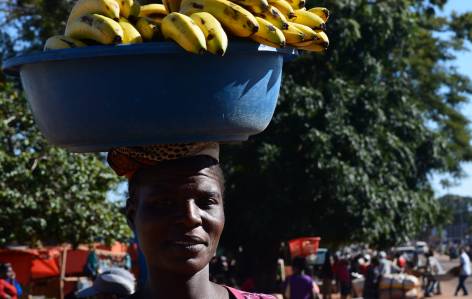 Lusaka
Like so many African cities, Lusaka is a land of contrast. Sparkling tarmac roads and high rise buildings are the indicators of rapid development and growing wealth, though large areas of the city remain poor. The Sunday Craft Market is worth a visit, and Lusaka National Park, Zambia's newest reserve, is located just outside the city.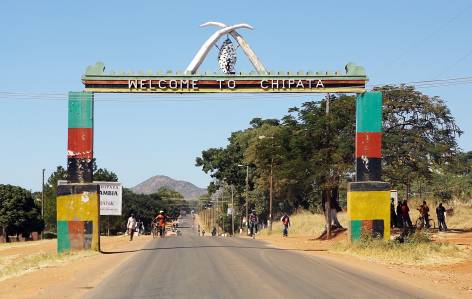 Chipata
Formerly known as Fort Jameson and located on the border with Malawi, Chipata is a common stop on longer travel routes into southern Africa. A large welcome arch greets travelers and the town is a great base for exploring Zambia's national parks.