Explore the best of West and South Iceland on our most inclusive Northern Lights tour. Start and end in Rekyjavik, discover the Golden Circle, climb a volcano, meet Icelandic horses and relax in the Blue Lagoon all whilst looking out for the spectacular Northern Lights on this soft cultural adventure.
Trip Highlights
Reykjavik: step foot in the Capital of Iceland
Snaefellsnes Peninsula: wander across rugged mountains, charming fishing villages and fjords
Borgarnes: explore the Icelandic Settlement Centre and geothermal pools
Eyjafjallajökull Glacier: see the site of the famous eruption of April 2010 that halted international air travel for a week
Vatnajökull National Park region: witness Western Europe's largest national park and glacier
Blue Lagoon: take a relaxing dip in a natural geothermal spa surrounded by a lava field
Borgarfjördur Valley: climb volcanoes, watch waterfalls and warm up next to Europe's most powerful hot springs
Guided underground tour into Vatnshellir cave situated under Saefellsnesjokull glacier
Golden Circle: tour Geysir geothermal fields, the Gulfoss Waterfall, Strokkur geyser and Thingvellir National Park - a UNESCO World Heritage Site
South Coast: take in the beauty at Skógafoss waterfall, black lava beach & bird cliffs at Reynisfjara beach
Vik: roam Lava fields, black lava beach and Seljalandsfoss waterfall
Icelandic Countryside: stay up for a night showing of the Northern Lights
Included
7 breakfasts
Arrival and Departure Transfer with FlyBus from Keflavik Airport
Visit to Icelandic horse stables & geothermal greenhouse
Entrance into Skogar folk museum and turf houses
Services of an English Speaking Icelandic Guide
Northern Lights programme during 6 evenings with a combination of lectures, presentations, film and guided searches for the Northern Lights and midnight refreshments
This tour is operated in conjunction with our trusted partner and you will join travellers from different operators, not solely On The Go. The sightseeing group may vary in size from 10 - 35 persons.
7 nights standard hotels and cottage accommodation
Guided underground tour into Vatnshellir cave situated under Saefellsnesjokull glacier
Visit to multi media presentation at Eyjafjallajökull Volcano Information Center
Entrance with towel into the Blue Lagoon
Transportation in heated coaches with free Wi-Fi on board
Use of winter and Northern lights explorer equipment simple non-slip snow and ice grippers spikes for shoes and a flash light that is helpful when walking in the dark and operating a photo camera at night
Not Included
International Flights and Visas
Gratuity for your tour guide. Tipping your tour guide is an entirely personal gesture
Reykjavik. Welcome to Iceland and the start of your Northern Lights adventure! Your transfer to our accommodation is by Flybus shuttle. The remainder of the day is at leisure.
Overnight: Reykjavik | Breakfast
City Tour & Hot Springs
Reykjavik - Borgarnes -Borgarfjorour Valley - This morning we meet our tour guide and depart on a Reykjavik city tour exploring some of the highlights of Iceland's capital before heading west to Borgarfjorour.

Along the way we stop in Borgarnes and learn about Iceland's earliest days at the Settlement Center.

Borgarfjorour valley is known as the Saga valley of West Iceland because many important historical events took place there. You will have the opportunity to climb the Grabrok volcano crater and warm up at Deildartunguhver, Europe's most powerful hot spring, producing 180 litres of nearly boiling water (97°c) per second.

We continue to Hraunfossar, a series of waterfalls pouring from beneath a wide lava field. Barnafoss - the Children's falls, is nearby with its own tragic tale. We spend the next two nights at Borgarnes in West Iceland. This afternoon includes a lecture about the Northern Lights and after dinner we head into the garden to search for the Northern Lights, followed by a hot cup of chocolate or tea.
Overnight: Borganes | Breakfast
Mountains & Lights
Borgarnes - Snaefellsnes Peninsula - Borgarnes. Today we explore the Snaellsnes Peninsula or the Peninsula of the snowy mountain. A rugged mountain chain runs its length.

Depending on the conditions, we may also visit the fishing village of Grundarfjorour. One of the most photographed and famous mountain in Iceland, Kirkjufell, can be seen jutting out into the bay. Visit Arnarstapi and Hellnar before experiencing the area from below, inside Vatnshellir cave. We take you 35 meters underground and about 200 meters into the lava tube under the glacier Saefellsjokull

Today our guide gives us some practical tips of how to photograph the Auroras as part of the Northern Lights Academy program. Once darkness falls, we venture into the hotel garden and relax in the outdoor hot tubs to hopefully await an appearance from the breathtaking Northern Lights.
Overnight: Borganes | Breakfast, Lunch
Borgarnes - Golden Circle - Hella. This morning we travel along the scenic shores of the Hvalfjörour fjord, stopping at an Icelandic wool outlet store before continuing inland to Thingvellir National Park, a UNESCO World Heritage site. After a stop at the park, we continue to the Geysir geothermal fields, where there's a variety of hot springs and bubbling pools. The original geyser is now dormant but Strokkur, "the Churn" is very much still active and erupts every 5-10 minutes. When we get to Geysir, we visit the restaurant and taste freshly baked hot spring bread served with delicious Icelandic butter, geothermally boiled eggs and local herring. This is best served with a small glass of ice cold (nearly frozen) Geysir Schnapps. Leaving the geyser fields, we stop at the last site on Iceland's Golden Circle - Gullfoss "the golden falls". This double waterfall tumbles 34 meters into the Hvítá River.

This afternoon, we learn about the history of the hardy Icelandic horse and the special qualities they possess. We also visit a geothermal greenhouse, before reaching our accommodation in South Iceland.
Overnight: Hella | Breakfast
Hella - Eyjafjallajökull - Kirkjubaejarklaustur. Today we travel along the South coast. At our first stop of the day we will learn about the geology and the active volcano's in Iceland at the Lava & Volcano Exhibition centre.

Further east we visit one of Iceland's finest folk museums. This museum contains an outstanding collection of farm and domestic artefacts typical of Iceland's past as well as several turf-built houses. Nearby is the waterfall of Skógafoss which stands 60 meters tall and is one of the most impressive waterfalls in Iceland.

This afternoon we take a stroll along black lava beach and the bird cliffs at Reynisfjara beach in South Iceland. We spend the next 2 nights near Kirkjubæjarklaustur in the Vatnajökull National Park region, located in complete darkness and ideal for Northern Lights search.
Overnight: Kirkjubajarklaustur | Breakfast
Kirkjubaejarklaustur - Jökulsárlón - Kirkjubaejarklaustur. Today is all about glaciers, ice and icebergs. This morning we travel to Jökulsárlón glacial lagoon which is filled with floating icebergs. Exploring this extraordinary site we keep an eye out for seals swimming in the freezing Arctic waters. We then can walk along the black sandy beach where some large icebergs have gotten stranded.

This afternoon we visit the tiny turf church in the town of Hof before heading to the National Park. The Vatnajökull National Park covers about 12,000 square kilometres and is the largest National Park in Europe. Here we find Iceland's highest mountains, an alpine environment, and Europe's largest glacier which the park is named after. Alternatively we can take an optional Ice Cave tour (between Nov 15th and March 15th only) - see Trip Notes for more details.

Tonight we enjoy a movie presentation about the Northern Lights as a part of the Northern Lights Academy program before hopefully seeing the Northern Lights shimmering and dancing across the night sky.
Overnight: Kirkjubaejarklaustur | Breakfast
Kirkjubaejarklaustur - Vik - Reykjavík. This morning we depart Kirkjubæjarklaustur and head across the Eldhraun lava field to the village of Vik where we make a photo stop. We take a stroll on the black lava beach and along the bird cliffs at Reynisfjara beach in South Iceland. Further west we reach the high but narrow Seljalandsfoss waterfall which plunges over the mountain. Those wishing to get a bit closer can take a trail that goes behind the falling water but be prepared to get wet!

This afternoon we head to the famous Blue Lagoon for a relaxing soak.
Overnight: Reykjavik | Breakfast
Today our Northern Lights Icelandic experience comes to an end with included FlyBus transfer to Keflavik Airport.

The hotels listed below are ones which we frequently use on this tour. We reserve the right to substitute these hotels to ones of a similar standard.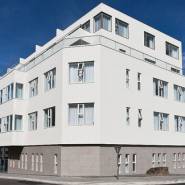 Hotel Klettur, Reykjavik
Just a short walk to the main shopping street of Laugavegur, Hotel Klettur is a modern hotel believed to be home to many elves! Guest rooms are clean and brightly furnished with comfortable beds and excellent ensuites. A typical Icelandic breakfast is served in the Breakfast Room and there is also a bar serving Iceland's best beers! Head outside to the local pizzeria for dinner and look out for the elves that live under the rocks in the corridor!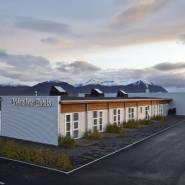 Icelandair Hotel Hamar, Borgarnes
Surrounded by an 18 hole golf course, Icelandair Hotel Hamar is one of Iceland's most picturesque locations. Guest rooms are all single-storey and open out directly onto the grounds - allowing fantastic access and views. Guests can take advantage of complimentary Wi-Fi in public areas as well as outdoor hot tubs - perfect for relaxing in and spotting the Northern Lights! The onsite restaurant serves up a fantastic array of local and international cuisine - with a great influence on local produce. Well located just 5 minutes from the town of Borganes.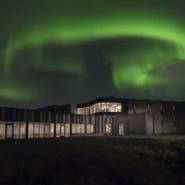 Landhotel Hella, Hella
Located in an area free of light and traffic pollution, Landhotel Hella makes an excellent base for those looking to discover Iceland's natural wonders, including the Northern Lights. Rooms boast ensuite bathrooms, free Wi-Fi, televisions, desks, and large windows for admiring the view. The onsite restaurant serves local delicacies and a breakfast buffet, plus there's a spa complete with a steam sauna and the option for massages.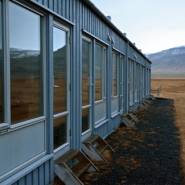 Fosshotel Nupar, Kirkjubajarklaustur
Surrounded by lava fields and famous Vatnajokull, Fosshotel Nupar offers comfortable accommodation in a picturesque setting. Guest rooms are simply furnished with bright interiors and hardwood floors as well as excellent en-suite facilities that include heated floors! The hotel offers complimentary Wi-Fi as well as an onsite restaurant and bar with breakfast included with all stays. Well located a short distance from Lakagigar, Skaftfell National Park and unique Jokulsarlon glacier lagoon.
"
Excellent Tour Guide! Our tour guide was EXCELLENT!! I can't spell his name, but it started with the letter "J" I think. "
S Meng Taing
• Submitted 04 Dec 2019
Tour





Guide





Country





"
Our guide was great. Excellent source of knowledge, friendly, great driver. Knew excellent places for lunch stops. Tour was a good pace, although difficult with staying up looking for the northern lights, although the hotels were so-so. The last hotel, in the south, was perfect for light hunting - no area lights, easy access to check outdoors from our rooms. Would have preferred a more remote location for the 2 nights in the west, since there were lights all over and it would have been difficult to see the northern lights if the weather was good. Excellent hot tubs ad breakfast, though."
Joanne Brechlin
• Submitted 03 Apr 2019
Tour





Guide





Country





"
Trip was really well organised. Quite long days, but loads of great activities organised. "
• Submitted 27 Feb 2019
Tour





Guide





Country





"
Incredible tour, with the absolute best tour guide ever!"
Maria Flavio
• Submitted 30 Nov 2018
Tour





Guide





Country





"
Johannes was excellent. He was entertaining and his knowledge of Iceland was exceptional."
David Howe
• Submitted 09 Oct 2018
Tour





Guide





Country





"
Anna was an amazing tour guide - I really can't speak highly enough. She had a deep knowledge and love of her country and it showed in every moment of the trip making it extra special. "
Matthew Parkinson
• Submitted 17 Apr 2018
Tour





Guide





Country





"
Our Iceland holiday was amazing. We saw everything we wanted to see - the trip was well-paced, but we covered a lot of ground. We also saw the Northern lights - spectacular.
Anna-Lara was excellent - informative and great fun. She obviously enjoys her work, and we felt really well looked after."
Yvonne Bowen
• Submitted 30 Mar 2018
Tour





Guide





Country





"
We had an absolutely wonderful time on our tour in Iceland. Jonas was an exceptional guide. He was very personable and friendly, sharing personal connections with various places we drove by and visited. This provided a very human and individual perspective to our experience. Jonas knew the exact amount of time we needed at each place to thoroughly enjoy the site and still allow for plenty of time to see everything on the itinerary. We felt we were introduced to Iceland in all its beauty, culture, history, people and resourcefulness. Afterwards Jonas was very prompt in sending out our tour participants' emails (per our request), group photos (he took them at our request) and several of his own fabulous photos he took while with us on tour. Our age group diversity was excellent and everyone got along extremely well. All in all, we had a super fantastic time. Thank you!"
Margaret Frank
• Submitted 27 Mar 2017
Tour





Guide





Country





"
Great tour guide--passionate, professional, funny and extremely knowledgeable. Great tour bus driver -- helpful, kind, friendly."
Xuanan Phan
• Submitted 20 Mar 2017
Tour





Guide





Country





"
Overall the tour was fantastic and our tour guide was really knowedgable about the country and its history, but was also able to talk about modern life which was a great contrast.
Only criticism which comes down to On the Go is that it's advertised as an 8 day tour but in fact it's only 6 days. First and last day are just independant days. Either change it to a 6 day tour or rename it "
Sean Mace
• Submitted 06 Feb 2017
Tour





Guide





Country





In Brief
Range
Trip Type
Starts
Reykjavik
Ends
Reykjavik
Departs
Regular groups Fridays & small groups Sundays
Group Size
Min 4 / Max 45
Hotel Rating
3 star
Tour Guide
Yes - escorted by a tour guide
Meals
Breakfast: 7, Lunch: 1
Visiting
Reykjavik, Borgarnes, Hella, Kirkjubajarklaustur, Seljalandsfoss, The Blue Lagoon
Countries
Updated
16th December 2021
"
Excellent Tour Guide! Our tour guide was EXCELLENT!! I can't spell his name, but it started with the letter "J" I think. "
S Meng Taing
OTG001464
Northern Lights Exploration - 8 days
Europe
Handpicked
Europe
false
0
Iceland
https://www.onthegotours.com/Iceland/Northern-Lights-Exploration-8-days
https://www.onthegotours.com/repository/NorthernLightsExpeditionSecondary-5-238691405944481_crop_flip_300_300_f2f2f2_center-center.jpg
Group_Tours