Panama Tours & Package Trips
Connecting east with west. A land where human engineering and the natural world combine. Travel to Panama with On The Go Tours
Whilst Panama is perhaps most famous for its impressive man-made Panama Canal, the lesser known natural wonders found here might just be even more remarkable.
The country's capital - Panama City, is where you'll find the Panama Canal and is also one of Central America's most cosmopolitan and energetic cities, with vibrant nightlife, a beautiful swathe of beach, wonderful old colonial architecture and gleaming skyscrapers. Discover all this and more on our group tours departing in 2024 and beyond.
Our Central America group tours combine Panama with its neighbours, including Nicaragua, Costa Rica and Guatemala, so you can experience the whole of this incredible region.
Panama Group Tours
Our group tours in Central America combine Panama with other destinations in the region. These small group tours have a maximum group size of just 20, and solo travellers can share a room with another traveller of the same sex, avoiding the need for a single supplement! Escorted by an expert tour leader and staying in a good mix of 3-4 star accommodation, these tours are a great way to uncover Panama and beyond.
Explore more countries like Panama
Frequently asked questions about our Panama tours & trips
When is the best time to visit Panama?
Panama's climate is dominated by the dry season, from December - March, and the much longer wet season from April - November. The dry season is the peak time for visiting Panama, as travellers look to avoid the rains. Prices tend to be higher at this time.

If you don't mind the odd sharp shower, then visiting Panama during the wet season can be a great idea. Prices are lower, attractions less crowded and the country turns a beautiful, verdant green. There's more information in our guide on when to visit.
Will I be escorted by a tour guide in Panama?
On your Panama adventure, a seasoned local tour guide will accompany you throughout your journey. This knowledgeable tour leader will be readily available throughout your trip and will be able to provide assistance with any inquiries or challenges you might encounter along the way.
How big are your tour groups in Panama and what is the age of your travellers?
Our tours in Panama depart with a minimum of 4 passengers, and the maximum group size on these trips is 20. The average age of our travellers in Central America is around 50, but we also take people on tour in their 20s and 30s, right up to their 70s and beyond. If you have a reasonable level of fitness, a passion for travel and want to uncover the highlights of Central America, you've come to the right place!
What standard of accommodation do you use in Panama?
In Panama and the rest of Central America, we make use of well-located 3-4 star hotels with plenty of amenities. Some hotels offer swimming pools and all serve a delicious daily breakfast.
What sort of transport do you use in Panama?
Our Panama tours travel across Central America using private, air-conditioned vehicles. We make limited use of public transport too, for example a bus ride in Panama is included on some tours.
What is the currency in Panama?
The currency of Panama is the Panamanian Balboa (PAB). Check OANDA for current exchange rates.
Is Panama a safe destination for travellers from the LGBTQ+ community?
According to the
2023 LGBTQ+ Travel Safety Index
, Panama scores a D- rating for LGBTQ+ traveller safety, ranking 100th out of 203 countries.
Same sex marriage is not legal and there are no protections in place for LGBTQ+ citizens. 26 - 50% of consulted citizens consider Panama a good place to live for gay and lesbian people. However, there are no legal punishments for same sex relations and most trips for LGBTQ+ travellers to Panama are trouble-free.
The LGBTQ+ Travel Safety Index is designed to provide a good overall picture of attitudes towards the LGBTQ+ community in each country and may not reflect the experience of foreign travellers to the country.
Can I drink the tap water in Panama?
Panama is one of the only countries in Latin America where the tap water is considered safe to drink, especially in the big cities. We recommend bringing a re-usable water bottle on tour with you - this will save you money and help you to reduce your plastic footprint! If travelling in rural parts of Panama or the Bocas del Toro islands, you may be more comfortable sticking to bottled water, which is readily available.
As a solo traveller will I have to pay more to travel to Panama?
On our Panama trips, we are able to match up solo travellers with another traveller of the same sex, so you don't need to pay a single supplement. If there is not a solo traveller of the same sex for you to share with, you will be given a single room to yourself at no extra cost. Please contact us if you would like to take up the room share option.

If you are a solo traveller who would prefer to guarantee the privacy of your own room then you can choose to pay the single supplement, the price of which is listed on each tour page.
What is the current travel advice for Panama?
As a UK-based company, we follow the latest up to date advice from the Foreign and Commonwealth Office (FCDO). You can see the latest travel advice for your Panama trip here..
The Best of Panama
From the mighty Panama Canal in the country's capital, to the tropical archipelago of Bocas del Toro, these are the places to visit on your trip to Panama.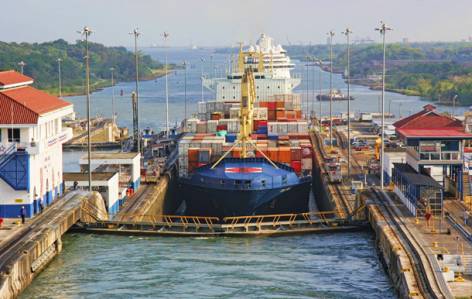 Panama Canal
Located in Panama City and perhaps the single most important piece of global infrastructure, the Panama Canal sees 6% of all global trade pass through its waters. Opened in 1914, this 51km canal connects the Pacific and Atlantic Oceans. Before it opened, ships had to travel down and around Latin America - an additional 8,000 miles! No visit to Panama is complete without taking in this shining example of human engineering.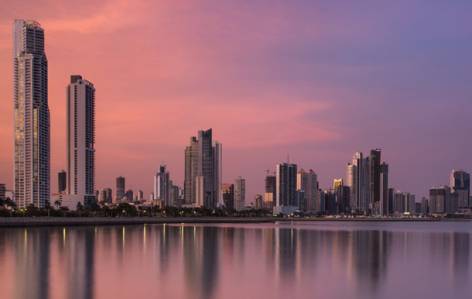 Panama City
There's more to Panama's capital than the canal. Panama City is the epicentre of the country, economically, politically and socially. A modern city, skyscrapers adorn the skyline and there are cultural hubs aplenty, including the Biomuseo, which charts Panama's natural heritage. The waterside promenade is also worth a visit, home to a range of markets, bars and restaurants.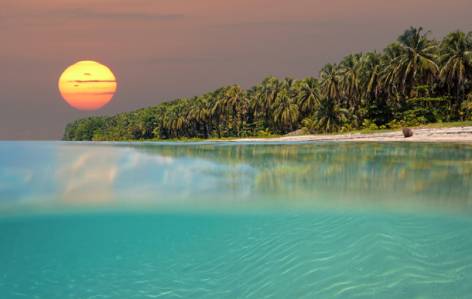 Bocas del Toro
Bocas del Toro is located in the country's far north, near the border with Costa Rica. This island archipelago boasts stunning turquoise waters, lush rainforests, and vibrant coral reefs. It's a haven for nature enthusiasts and beach lovers alike. Whether you're into water sports or prefer to relax on pristine, secluded beaches, Bocas del Toro offers it all. The archipelago is also renowned for its rich biodiversity, making it a great destination for eco-tourism and wildlife enthusiasts.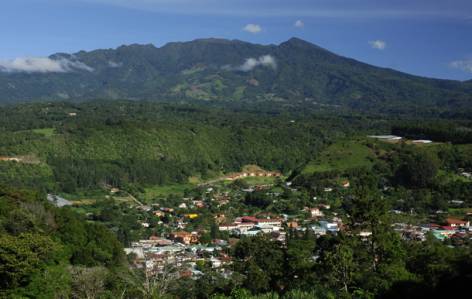 Boquete
Boquete, nestled in the picturesque highlands of Panama, is known as the "Land of Eternal Spring,". It offers a cool, mountainous climate that contrasts beautifully with the country's tropical lowlands. Visitors are drawn to Boquete for its breathtaking scenery, which includes lush coffee plantations, pristine rivers, and the towering Baru Volcano, the country's highest peak. Adventure-seekers can embark on thrilling activities such as hiking, zip-lining, and white-water rafting, while those in search of relaxation can enjoy the town's tranquil spas and world-renowned coffee culture.