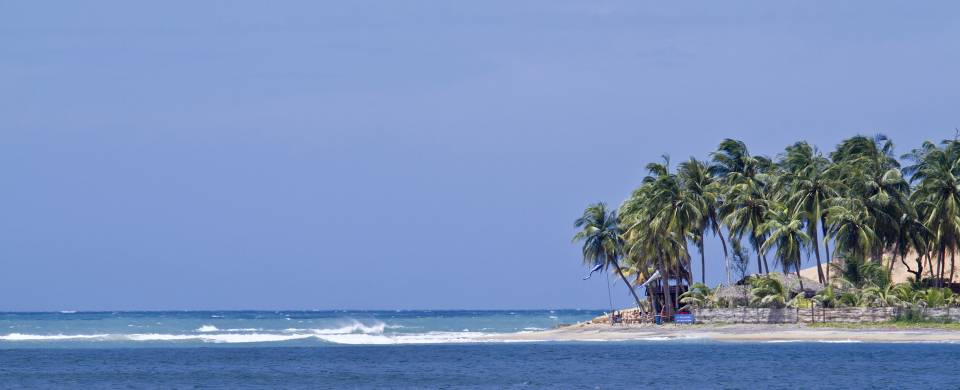 Trips and Tours to Arugam Bay
About Arugam Bay
Curving around the east coast of Sri Lanka, Arugam Bay is a small seaside town that has become the number one surf destination in the country thanks to the energetic waves that crash down on to the golden sand that lines the shore. Surf shops, offering lessons to hopeful amateurs and polishing the skills of the more experienced, fringe the single road that runs parallel to the beach, along with ocean-view eateries, quaint guesthouses and swaying palms decorated with colourful hammocks. A million miles away from the chaotic resort towns on the west coast, this bay is perfect for anyone looking for a bit of tranquillity and relaxation.
Read More
There is no denying that Arugam Bay is one of the most laidback places in the country and its chilled out vibe is positively infectious. However, that is not to say that there isn't anything to do here. Aside from the ubiquitous surf lessons, yoga classes take place during the day and epic beach parties light up the night. Naturally, kicking back in a hammock with a good book or stretching out on the beach and soaking up some of the sun's gorgeous rays are popular activities here as well.
One excellent feature of Arugam Bay is its proximity to some of Sri Lanka's notable sites, making it a great platform for exploring the east side of the country. The Panama Tank is just a short drive away and makes for some fantastic Kodak moments. You might even spot some crocodiles if you're lucky. Kumana National Park is also nearby and is home to dozens of elephants, although its focal point is the vast array of birds that flock here to nest and breed.