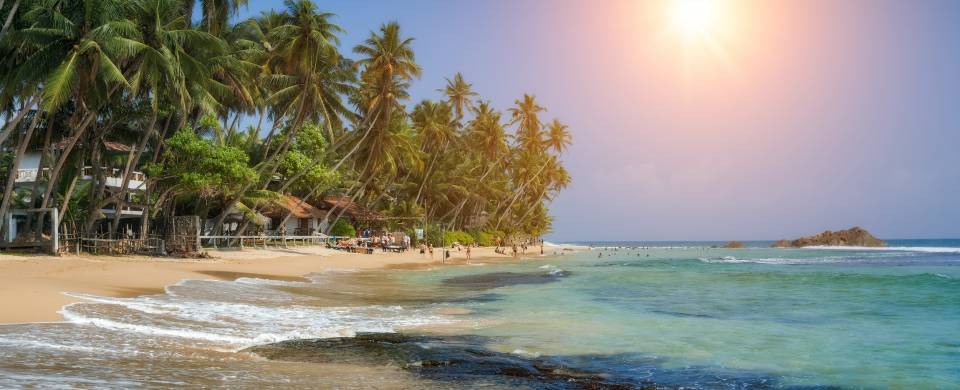 Trips and Tours to Hikkaduwa
About Hikkaduwa
Hikkaduwa is a small coastal town situated in the south of Sri Lanka just 17km northwest of Galle. What was once a sleepy and unassuming fishing village is now a vibrant international tourist destination. Watersports are very popular and surfers flock from far and wide to take advantage of the year round warm waters and consistent swells. It is also the home to the annual National Championship of the Japanese Pro Surfers Association. Divers also enjoy the warm waters as well as the abundant tropical fish and large number of of ship wrecks. Some dive operators even offer day trips up to the wrecks of Galle for a great day out.
Read More
Those wanting to see some of the area's most popular marine life but would rather not get their feet wet should visit the nearby Kosgoda Turtle Sanctuary. They opened in 1988 and have been tirelessly monitoring sea turtle activity and protecting the local nesting sites. Whenever a batch is born they keep a few back to help give them a head start in survival before releasing them. Every year they release around 10,000 hatchlings into the sea.
For those looking to learn a bit about the history of this city, the Tsunami Museum is a fascinating, yet tragic reminder of the very recent disaster that ravaged the island. First hand memories accompanied by photographs and drawings make up much of the interior. Hikkaduwa is also a great place to pick up beautiful and inexpensive custom-made clothing due to the amount of tailors in the area.