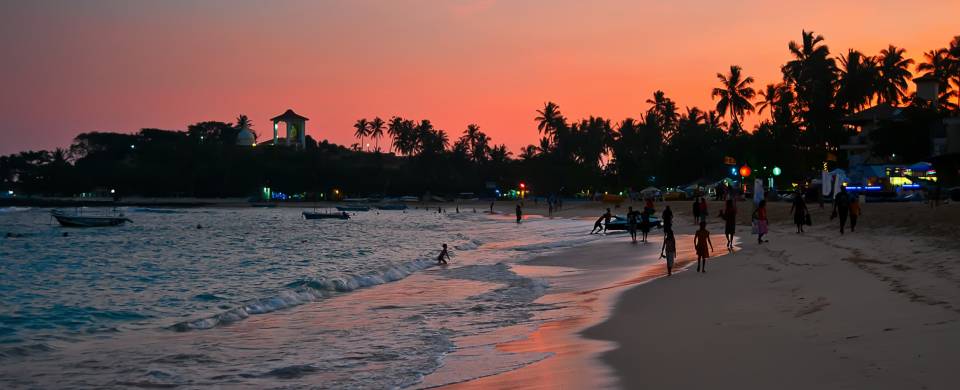 Trips and Tours to Unawatuna
About Unawatuna
Unawatuna is a coastal village in the Galle district of Sri Lanka, just south of Galle itself. The name Unawatuna derives its name from the Singhalese words, Onna-wetuna, which translates as "there it fell". Unawatuna village was once a suburb where the Dutch living in Galle built their country homes, which are colonial style bungalows. Unawatuna has numerous restaurants serving many Sri Lankan delights and there are also several boutiques selling handcrafted trinkets for you to take home as souvenirs.
Read More
Unawatuna is a major tourist destination and famous for its beautiful beaches and corals. The shoreline takes the shape of a semicircle and the reef reputedly has more species of fish than the Great Barrier Reef. The water is warm and crystal clear so it is not surprising that snorkelling, diving and wind surfing are all popular activities here. There is also lots of relaxing to be done on the pristine white sand. At the end of the beach sits a white Buddhist stupa on top of Rumassala Hill. It is covered in medicinal herbs and is a great location for hiking.
Given its status as a beach town, Unawatuna is a fantastic place to sample some of Sri Lanka's finest seafood. Fresh fish, prawns, crabs and more can be ordered from the plethora of eateries that fill this quaint town, each dish cooked to perfection and mouth-wateringly good. Unawatuna is also a fantastic place to observe the world's largest creature - the blue whale. Dozens of operators take boats of visitors to seek out and observe these majestic creatures. For wildlife enthusiasts, this is truly a once in a lifetime experience.