The coastal seaport of Vancouver is ranked one of the world's most liveable cities with an enviable culinary scene, vibrant calendar of events and cultural diversity that brings life to the downtown neighbourhoods. It's big on natural beauty too with the North Shore Mountains dominating the skyline and Stanley Park offering over 400 hectares of picturesque forest trails and peaceful lakes. Explore Vancouver with our range of day tours and activities, ready to book online today with instant confirmation.
Next Departures - Vancouver Day Tours and Excursions
Best things to do in Vancouver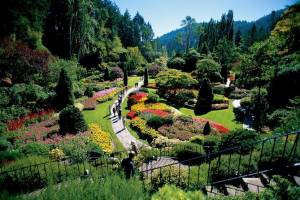 12 hours
FROM USD $126.64
Cruise from Vancouver to the capital of British Columbia, Victoria. Enjoy a city tour and explore...
Canada Day Tours and Excursions
From city sightseeing and quirky guided walks, to scenic hikes in the great outdoors, we've got something for you.