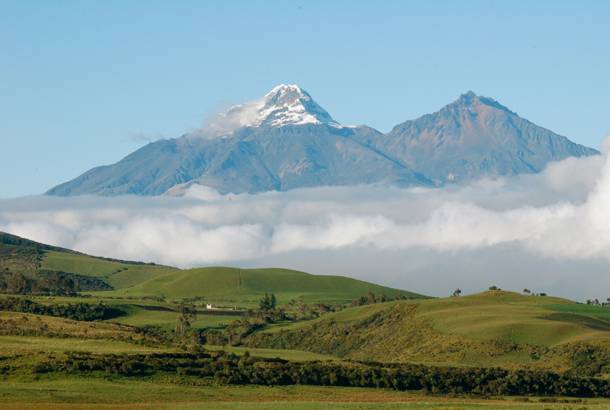 Ecuador at a Glance: Best Time to Visit
Recommended time to visit: The best time to visit Ecuador depends on whereabout in the country you are visiting. If you are west of the Andes then the high season lasts from the dry months of June - September. Whilst in the east of the country, the dry season tends to last from October to May. February - April is quieter, meaning lower prices.

Less popular time to visit: Ecuador is a year round destination, with extremes of weather not unusual at all times of year. You may wish to avoid the peak holiday months of July - August if you'd prefer fewer crowds. December - May is especially wet in the Amazon region.

Best time to visit Quito: Quito is slap bang in the middle of the country, but the most popular time to visit is during the dry season from June - September. Temperatures are relatively stable all year round but the high altitude means it can get chilly at night, so pack warm clothing.

Best time to visit the Amazon: The Ecuadorian Amazon attracts fewer visitors than neighbouring countries, making it a good option if you want to get off the beaten track. December - March and June - August are generally considered the best time to visit. There's more information below!

Best time for hiking: Ecuador's volcanoes make their own weather systems, so there is no internationally recognised "best time" for climbing the mountains - prepare for all weathers, from rain to snow and heat.

Best time to visit the Galapagos: The biodiverse Galapagos Islands belong to Ecuador, and we've put together a separate guide to help you plan your trip to the archipelago.
Want to know more about Ecuador? Check out our latest blog posts
Best time to visit the Amazon in Ecuador
Sitting right on the equator, Ecuador benefits from a pleasant climate all year round so the determining factor of when to travel usually depends on crowds and rain. From June to September and December to January, the Ecuadorian part of the Amazon sees the highest number of people as these are holiday periods in Ecuador and surrounding countries. However, this part of the Amazon is much less visited than its Brazilian neighbour for example, so crowds aren't too much of a problem at any point of the year.
When it comes to rainfall, while the rainforest is never dry, the 'dry' season, when rainfall is at its lowest, lasts from December to March and is considered a good period to visit. It is still likely that there will be at least one shower each day but this should be brief and won't hamper your wildlife viewing. The best time to visit, however, is from June to August as this is when the wildlife really thrives and travellers will have the best chances of seeing even the rarest and most elusive of creatures.
Thinking of visiting Ecuador or the Galapagos? Download a copy of our Worldwide brochure for inspiration.
Climate | Quito
| | Jan | Feb | Mar | Apr | May | Jun | Jul | Aug | Sep | Oct | Nov | Dec |
| --- | --- | --- | --- | --- | --- | --- | --- | --- | --- | --- | --- | --- |
| Temp Min °C | 8 | 8 | 8 | 8 | 8 | 7 | 7 | 7 | 7 | 8 | 7 | 8 |
| Temp Max °C | 22 | 22 | 22 | 21 | 21 | 22 | 22 | 23 | 23 | 22 | 22 | 22 |
| Rainfall (mm) | 99 | 112 | 142 | 175 | 137 | 43 | 20 | 31 | 69 | 112 | 97 | 79 |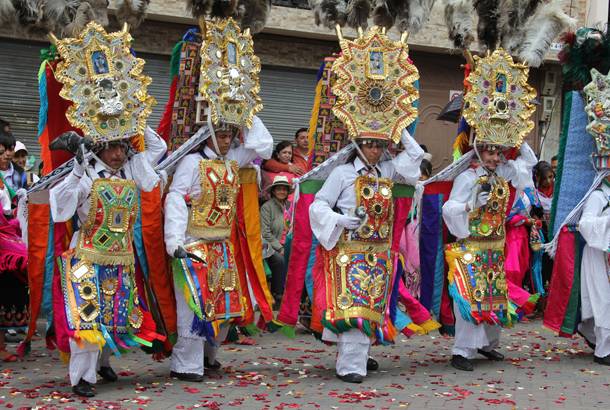 Festivals and Events
Ecuador might not have quite the same international reputation as other South American countries, such as Brazil and Argentina, but that certainly doesn't mean that they don't know how to throw a sensational festival. Characterised by bright colours and exotic music, fiestas in Ecuador are a big deal, so here is our selection of some of the best.
What is Corpus Christi?
This is Ecuador's most calorific event of the year, the celebration of Corpus Christi, commonly known as Cuenca's setenario. Running for seven days, this festival coincides with the observance of Corpus Christi but has actually very little connection to religious piety. Festival-goers can expect to be awed by sparkling firework displays, bright costumes, music and dancing. The main draw of this festival, however, is the sugary sweets and treats that are sold on every street corner. Candy, pastries and cookies are piled high on stalls, manned by street vendors, before being gobbled by the masses.
What is the Fiesta de la Virgen de El Cisne?
This festival is probably Ecuador's most spectacular display of religious devotion. Hordes of citizens make the pilgrimage to the small town of El Cisne every year to show their respects by carrying a statue of the Lady of El Cisne (the Virgin Mary) through the streets for around 70km. Hundreds of thousands of worshippers follow the procession until it reaches Loja cathedral and once it arrives, fireworks and music begin to mark the end of the statue's journey.
What is the Fiesta del Yamor?
Once a year, Otavalo, home to Ecuador's largest and most vibrant market, hosts a festival in honour of the autumn harvest. During the Fiesta del Yamor, many different events take place, including a queen being elected and crowned, hardcore swimmers making the 4km journey across the icy waters of San Pablo Lake and mock bull fighting (the bull is not killed during or after the event). To accompany the entertainment, a special drink called Chicha del Yamor is consumed. This non-alcoholic beverage consists of seven different types of corn, which are slowly simmered together.
Recommended tours
Private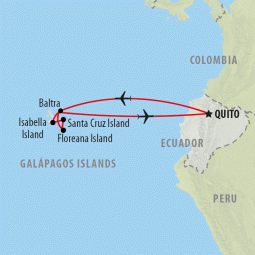 8 days FROM $0
Private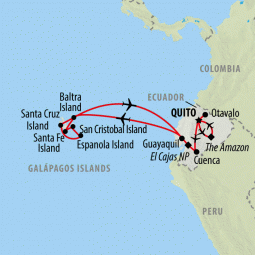 16 days FROM $27,245
Handpicked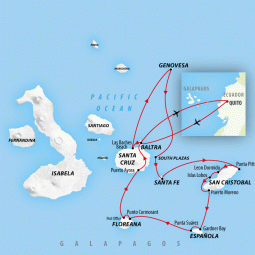 10 days FROM $9,635
See Also
To help further planning of your holiday to Ecuador, take a look at our handy Travel Guide resources:
Best Places to Visit - top sites in Ecuador that should be included on your visit
Tourist Visas - regulations regarding entry to Ecuador
Top Travel Tips - time, voltage, money and health in Ecuador
Style of Travel - what to expect on our Ecuador group tours

Ecuador Trip Styles
Group Tours

Private Tours