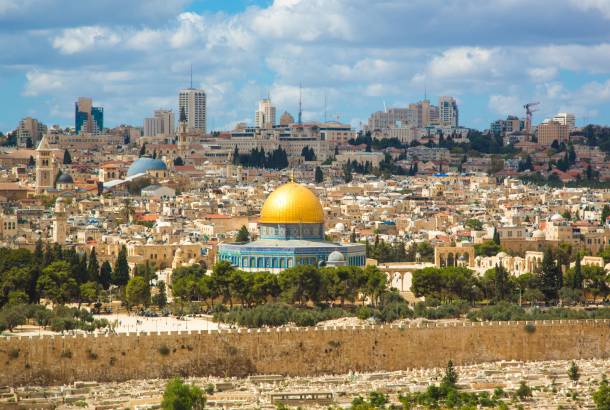 Planning a visit to the world's cradle of religion? Want to know a little more about cultural etiquette and how to dress? Here you'll find loads of handy travel info from health precautions to the local food, souvenirs to look out for and what currency you'll need.
What vaccinations do I need for Israel?
You should seek medical advice from your local health practitioner before travelling to Israel and ensure that you receive all of the appropriate vaccinations. As a guide Tetanus and Hepatitis A are strongly recommended. For more information on health precautions for Israel, check out the NHS Fit to Travel page or the CDC Traveler's Health page.
Is it safe to drink tap water in Israel?
Generally, the tap water in Israel is fine to drink, especially in the cities. But to prevent stomach upsets, you may prefer to drink bottled water, which is available in the majority of shops, restaurants and hotels.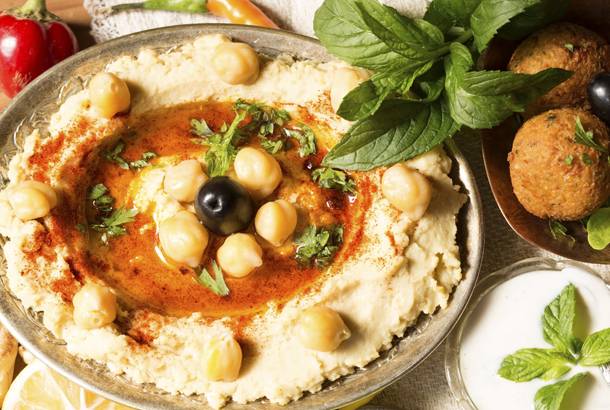 What's the food like in Israel?
Food in Israel is extremely diverse and generally very good. A well known favourite is falafel – small fried balls of mashed chickpeas, usually served inside unleavened pita bread with houmous (a cream of chickpeas, tehina, onion, lemon and olive oil). Another popular dish is Shawarma, sliced turkey meat which is also served in pita bread. Also try Me'orav Yerushalmi (Jerusalemite mix) which contain several types of meat, or Schnitzel. Fresh fruit and salads are very popular in Israeli cuisine and a Fatoush salad is a must try - chopped onions, cucumbers and herbs are mixed together and topped with fried bread and sometimes feta or grilled halloumi cheese.
Kosher food means anything that is allowed by the Jewish religious laws concerning food. In short, pork and shellfish are forbidden and meat and dairy products must not be cooked together or eaten at the same meal. Most of the hotels in Israel are Kosher (including those we use on our group tours), so breakfast is dairy, and during lunch and dinner it is not possible to have milk in tea or coffee. In religious cities like Jerusalem many cafes and restaurants are Kosher.
For those who prefer to stick to familiar Western food, there are also plenty of options. Popular fast food chains such as Pizza Hut, Burger King and McDonalds are easily accessible, especially in the large cities.
Alcohol is available at many hotels and restaurants (excluding the Palestinian territories). Maccabee and Gold star (costing approx USD$5 a bottle) are both palatable pale lagers and certified kosher. Israeli wine is produced by hundreds of wineries, ranging in size from boutique enterprises to large companies producing over ten million bottles per year. The modern Israeli wine industry was founded by Baron Edmond James de Rothschild, owner of the Bordeaux estate Château Laffite-Rothschild. Much of the country is suited for viticulture, prices are a little high though still a top drop can be enjoyed with every meal.
Safe eating while travelling in Israel
Food is almost always safe to eat in Israel but standard precautions should be taken when ordering food in restaurants that look a bit rundown. Generally, avoid food that doesn't look or smell right.
Is it standard to tip in Israel?
In restaurants, it is standard practice to tip between 10-15% with 12% the normal amount. Tips are usually left in cash rather than on card, so it is useful to carry some small change with you. Other people in the service industry, like taxi drivers, will not expect to be tipped but certainly will not turn away a few spare coins.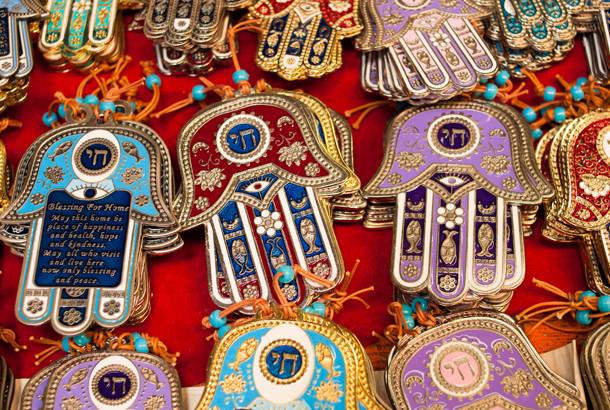 What makes good souvenirs in Israel?
Naturally, as the Holy Land of the Jews, many of the souvenirs that can be bought in Israel will have some sort of religious association. Mezuzahs, Torahs and prayer shawls can all be found in abundance within the city markets, as can intricately carved olive wood. In addition to these Jewish gifts, Armenian pottery and Roman artefacts are also widespread in the country's main shopping areas.
For those looking for something a bit more high-end, Israel produces some fantastic jewellery. Bangles and other various items containing Eliat stone are a favourite among shoppers. There are also various skin products on offer all over the country, many of which contain minerals from the Dead Sea and have been proven to leave skin feeling silky smooth and super healthy.
When it comes to gastronomy, shoppers in Israel won't be disappointed. Olives and olive oil are usually found in travellers' luggage, as is an assortment of different types of tahini, roasted chickpeas, bitter almonds and all kinds of other goodies.
Is bargaining acceptable in Israel?
Bargaining is common in most modern areas in Israel. Usually it's easier to make a deal if you are buying multiple items rather than a single item. Bargaining is also common in bazaars and the more rural markets, and when buying second hand products. Prices in tourist areas such as the Old City of Jerusalem can routinely be haggled down to as low as 50% of the asking price. Prices are fixed in restaurants, large stores and shopping malls.
Is it safe for a single woman to travel in Israel?
Travelling to Israel as a solo woman is safe, particularly in the main cities. Due to the obligatory military service that all citizens must complete, the country's women are strong, tough and independent. Knowing this, men usually give women the respect they deserve and tend not to hassle them anymore than men in the UK or USA would. It is important, however, to dress conservatively when visiting the country's religious sites.
Culture & Dress
Despite the inevitable ups and downs of travelling abroad, you will generally be shown great hospitality in Israel. Israel is generally a very relaxed country with a western-oriented outlook. Respect for religion is important to most Israeli's and there are a few situations when this should be kept in mind.
Visitors to some synagogues, most churches and all mosques should be aware that entry will normally not be permitted to those with exposed legs or women with exposed upper arms. Women may be asked to cover bare arms and legs in both mosques and synagogues. Carry a wrap or bring along long sleeve shirts for these occasions. Further, men should cover their heads when entering a synagogue with a hemispherical shaped skullcap called a kippah or yarmulke (often provided by the synagogue) though a normal sunhat is also acceptable and in mosques both men and women will be required to take off their shoes before entry.
Israeli people are generally quite direct in what they have to say. Openness and honesty are often valued over politeness and projection of niceness. Direct personal questions are common and should not be taken as offensive. Israelis are also very kind and hospitable. When you make a friend here, they will do their best to take care of you while you're in their country. Foreign visitors are deeply appreciated and are generally shown the utmost respect by locals.
What is the duty free allowance for Israel?
The following goods may be brought into Israel without incurring customs duty (alcohol and tobacco can only be imported by persons aged 18 years and over):
250g of tobacco products
1 litre of spirits and 2 litres of wine
3kg of food (each item may not weigh more than 1kg)
Gifts and other goods to the value of US$200
The following are banned from being imported: Firearms, plants, raw meat, raw material, fruits and vegetables, counterfeit currency or documents, and knives not intended for professional use.
What is the currency in Israel?
The currency of Israel is the Israeli New Shekel. Check OANDA for the latest exchange rates.
Pound Sterling, US Dollars, Euro and other major currencies can be exchanged in Israel. ATMs and exchange facilities are available everywhere. It's advisable to request bank notes in smaller denominations, as it can sometimes be hard to get change from large notes and smaller notes are handy for smaller purchases and gratuities.
Traveller's Cheques are not recommended as they're often difficult to exchange and incur high fees.
What do things cost in Israel?
Generally speaking, Israeli prices are not hugely different to what we are used to in the UK or USA. Hotels are particularly expensive because hotel owners are saddled with all sorts of costs that are unique to Israel. This has made Tel Aviv among the most expensive cities in the world for accommodation, ahead of Tokyo and New York. Food is much cheaper, however, with a decent meal costing between USD $5-10 depending on how hungry you are. Taxis within Tel Aviv usually won't come to more than about USD $8.
What sort of plugs do I need for Israel and what is the voltage?
Standard voltage is 220 volts, 50Hz AC. Primary sockets require the Continental or European two small round pin variety. We recommend that you pack a universal travel adaptor. You will need a voltage converter and plug adaptor in order to use U.S. appliances.
Is WiFi widely available in Israel?
Wi-Fi is as common and widely available as in most Western countries across Israel. It is usually offered free of charge in restaurants, bars and hotels. Though it is worth bearing in mind that some hotels may charge for WiFi access.
What time zone is Israel on?
Israel is 2 hours ahead of Greenwich Meantime (GMT). Daylight Saving time starts on the Friday before the 02 April. The move back to standard time occurs late September/early October according to the Jewish calendar falling on a Saturday night between Rosh Hashanah (Jewish New Year) and Yom Kippur. During this period, Israel is 3 hours ahead of GMT.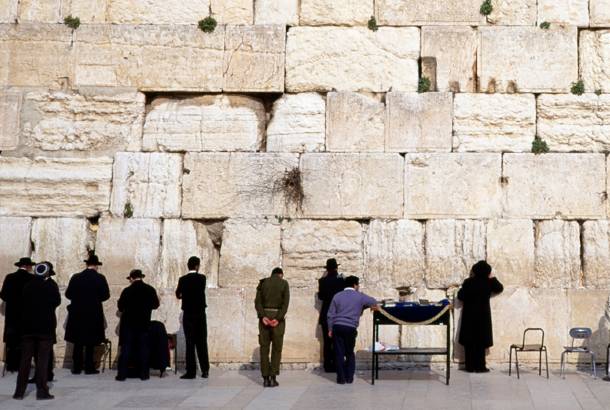 Religious Holidays
The origins of various Jewish holidays can generally be found in Biblical mitzvot (commandments), rabbinical mandate, and modern Israeli history. Shabbat is the Jewish name for the Sabbath and is observed weekly. It begins at sundown on Friday and ends at sundown on Saturday. Israeli Jews observe Shabbat in different ways. For example, in Tel Aviv you will see cars on the road and shops open for trade, whilst in Jerusalem, Conservative and Orthodox Jews may deem that no work should be done at all. This may include by definition, turning on a light, driving a car or cooking. If staying in Jerusalem on a Friday evening be aware that nearly all restaurants and cafes are closed. Hotel restaurants still remain open and room service is often also available.