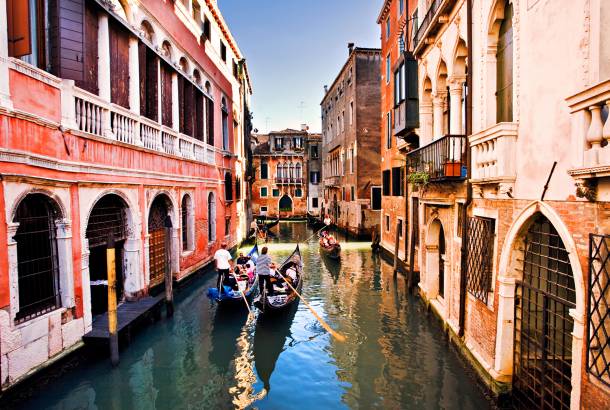 If you're planning a sojourn to Italy, swot up on the pre-travel essentials from what health precautions to take to what currency you'll need over there and what delicious food you should seek out.
What vaccinations do I need for Italy?
You should seek medical advice from your local health practitioner before travelling to Italy and ensure that you receive all of the appropriate vaccinations. Just make sure you're up to date for recommended vaccinations for your home country, including measles, mumps and polio. Other vaccines to consider are Tetanus and Tick-borne Encephalitis. Visit the NHS Fit to Travel page or the CDC Traveler's Health page for more information.
Is it safe to drink the tap water in Italy?
It's safe to drink water in Italy from taps and also from drinking fountains, especially in the major cities. The only exception is some rural areas. If you are unsure then it's always safe to drink bottled water.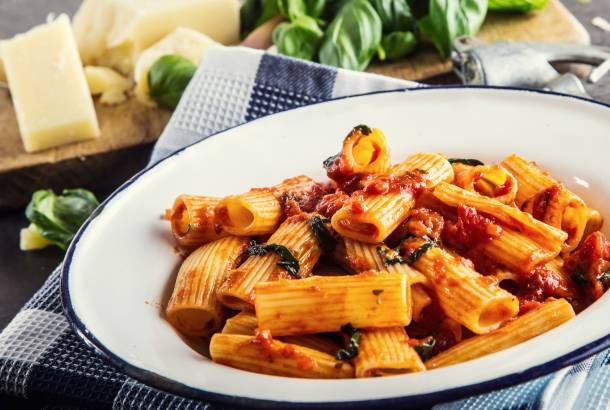 What's the food like in Italy?
Italy has possibly the best cuisine in the world, and one tip for visiting Italy is to eat, eat and eat some more! Italian food is a cultural experience in itself. Pizza, pasta, gelato, tiramisu – it's everything that's right with the world.
Go traditional with pizza. Italians eat it with fewer toppings. A simple Margherita with tomato sauce, mozzarella and basil will blow your mind. There's also pasta, of course. This varies depending on what region of Italy you are in. In Rome they do pasta alla carbonara particularly well. Risotto is another typical dish, made from rice cooked in a seasoned broth to create a deliciously creamy texture.
Arancini is another Italian food that's great to experience. It's basically rice balls dusted in bread crumbs then fried. Each region has a slightly different way of making them. Arancini con ragu adds mozzarella and tomato sauce into the mix and is particularly delicious.
As for dessert, gelato is an obvious one. It's said to have hailed from Florence originally. It is soft, creamy and fresh in Italy. It's often made with regional produce and they can be quite experimental with flavours. Tiramisu is a traditional desert made from ladyfingers (sponge biscuits), eggs, coffee, cocoa, sugar and mascarpone cheese.
Cheese and wine are a major part of Italian cuisine and are often paired together. Along the coast, fish forms an essential part of the local diet, accompanied by fresh, seasonal vegetables and grains. Basil, nuts and olive oil are just some of the simple ingredients that feature in many Italian dishes.
Safe eating while travelling in Italy
Food hygiene standards in Italy are relatively high so travellers are unlikely to fall ill from food poisoning during their trip. As with anywhere in the world, it is important to be wary of any meat or fish that has not been cooked thoroughly. If food looks old, unclean or poorly prepared, it is best to avoid it.
Is it standard to tip in Italy?
Tipping in Italy isn't necessary as the service charge is often included in the bill. Even so, tipping does still happen quite frequently, especially in popular tourist destinations. Basically your tip should reflect the service so if it was excellent, 10% is an added bonus. You're not expected to tip taxi drivers but rounding up is always appreciated. Tipping hotel porters is the same. If the concierge is particularly helpful, people often tip 1 to 2 Euro.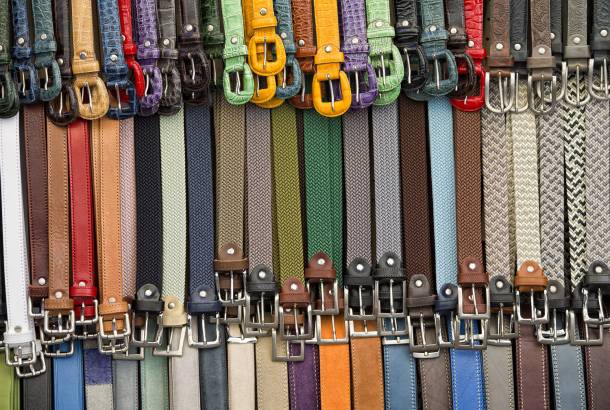 What to shop for in Italy?
Italy is a mecca for shopping fans with plenty of amazing, authentic products, which make great souvenirs from your trip. Italy produces fantastic leather products and high quality leather goods can be found across the country, though Florence has some of the best.
Ceramics are another thing to shop for in Italy. Handcrafted and hand-painted bowls, plates, trays – you name it. A lot of the high-end shops can arrange for your beautiful new ceramics to be shipped to your home country so it's definitely worth enquiring. The Amalfi Coast is host to fantastic ceramics, as is Tuscany.
Italy also has great paper products, in fact, Europe's oldest paper shop is in Venice and named Legatoria Piazzesi. The country also produces high quality sandals, cashmere shawls and perfume, which are all worth purchasing. Since food is so important to Italian culture, it's a great thing to shop for here. Think great cheese, pasta, wine and authentic limonchello.
Is bargaining acceptable in Italy?
This is entirely dependent on where in Italy you are. In shops in a cosmopolitan city like Milan it isn't acceptable but in markets in the south people often bargain for cheaper prices. It's also worth trying in some art stores. It's important to be polite and not unreasonable in your bargaining. At the very least it's worth asking if the vendor can round the price down a little in artisan/craft shops.
Is it safe for solo female travellers in Italy?
Italy is not considered dangerous for women, though as always, solo female travellers should have their wits about them. The larger cities like Milan or Rome pose the same problems any city does. Travellers are advised to stick to main streets, well lit areas, stay in groups where possible and take taxis over walking late at night. Women may be subjected to unwanted attention from men when travelling alone but ignoring this will often mean the men stop. Some Italian cities, especially Rome, are renowned for pickpockets, so keep this in mind and perhaps invest in a bum-bag or security belt for your valuables. On the whole, Italy is a safe and wonderful country to visit as a solo woman.
What is the duty free allowance for Italy?
Italy is in the European Union. If you are travelling from the UK, you are entitled to buy fragrance, skincare, cosmetics, Champagne, wine, selected spirits, fashion accessories, gifts and souvenirs - all at tax-free equivalent prices.
If you are travelling from within the EU, there is no limit on the amount or value of goods you may import, providing your goods are for personal consumption. Goods imported for commercial purposes are subject to duty and the following guideline amounts are in place to determine whether this is the case:
800 cigarettes or 400 cigarillos or 200 cigars or 1kg of tobacco
10L of spirits over 22% volume, 20L of alcoholic beverages less than 22% volume, 90L of wine (no more than 60L of sparkling wine) and 110L of beer
If you are arriving from a non-EU country, the following goods may be imported into Italy by travellers over 18 years of age without incurring customs duty:
200 cigarettes or 100 cigarillos or 50 cigars or 250g of tobacco
4L of wine (excluding sparkling wine) and 16L of beer and 1L of spirits over 22% volume or 2L of alcoholic beverages less than 22% volume
Other goods up to the value of €430 for air and sea travellers and €300 for other travellers
It's not permitted to import meat or dairy products into Italy from outside the EU. Also prohibited are unauthorised firearms and ammunition.
What is the currency in Italy?
The official currency in Italy is the Euro. Check OANDA for latest exchange rates.
British Pounds, US Dollars and other major currencies can be easily exchanged locally in banks or bureau de change prior to departure. Credit cards such as Visa and Mastercard are widely accepted in most of the major hotels, restaurants and shops. Use of American Express is not as common.
Traveller's Cheques are not recommended as they're often difficult to exchange and incur high fees.
What do things cost in Italy?
Italy is a slightly more expensive European country but still very affordable for travellers. The less touristic the place, the lower the prices will be. We recommend if you are on a budget that you avoid the often overpriced restaurants and cafes that line the main squares and chose places to eat a few streets back. A meal in an inexpensive restaurant will cost around USD $17 and a pint of domestic beer costs about USD $4.60. Coffee is cheap at around USD $1.35 and a one way train ticket will only set you back about USD $1.70.
What sort of plugs do I need for Italy and what is the voltage?
Standard voltage is 220-240 volts. Primary sockets generally require European plugs of the two round-pin variety. We recommend that you pack a universal travel adaptor. You will need a voltage converter and plug adaptor in order to use U.S. appliances.
Is Wi-Fi widely available in Italy?
As a modern European nation, you won't be surprised to hear that Wi-Fi is easy to find across Italy. Most restaurants, bars, cafes and hotels are likely to have Wi-Fi, especially in the big cities. As with anywhere, connection may be a bit patchier in the countryside.
What time zone is Italy on?
Italy lies in the Central European Time Zone, which is 1 hour ahead of Greenwich Mean Time (GMT +1).
During summer, daylight-saving is observed in Italy, where the time is shifted forward by 1 hour so it becomes 2 hours ahead of Greenwich Mean Time (GMT +2). After summer the time in Italy is shifted back by 1 hour to Central European Time. Daylight savings takes place between 26th March and 29th October.