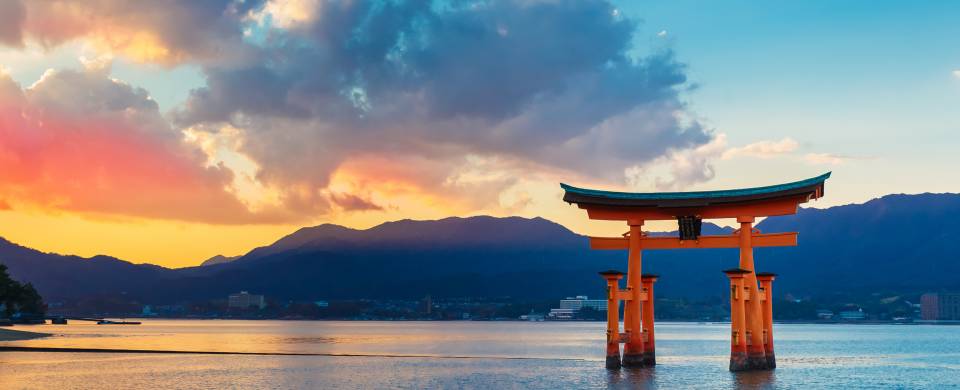 Trips and Tours to Miyajima
About Miyajima
Located less than an hour from the city of Hiroshima, the UNESCO-listed Miyajima Island is one of Japan's most loved scenic spots with an enchanting rural charm and equally as enchanting natural scenery. The mountainous virgin forest is dotted with peaceful temples and home to native fauna including the sacred deer that roam freely. Many visitors come to the island for one thing in particular - the oft-photographed red torii gate of Itsukushima Shrine which appears to be floating in the sea at high tide. Rated as one of Japan's most iconic views, the torii gate stands out in front of the shrine complex, which is also built over the water. The shrine comprises a prayer hall, main hall and noh threate stage, connected by boardwalks. In the evening the torii gate and the shrine are illuminated to create a particular romantic image.
Read More
The best time to visit the torii gate for that iconic image is during high tide when the pillars are submerged in water. At low tide it's possible to walk to the foot of the gate. Many visitors only visit for a day's excursion but it's worth spending the night on Miyajima island to see the gate and shrine at dusk and enjoy the island once the crowds have left. Another reason to stay a little longer is the cable car that takes you the top of Mount Misen, the highest point of the island, for fantastic views across the Inland Sea.
Miyajima offers a number of pleasant walks among temples and along the bustling shopping street in the small village. There are also a number of beaches at the water's edge to laze on and a selection of quaint ryokans where you can spend the night.
Miyajima Tours
Here are some popular itineraries that include a visit to Miyajima. Alternatively, if you would like to include a visit to Miyajima on a bespoke touring itinerary to Japan, take a look at our tailor-made holiday planning section.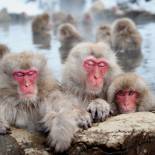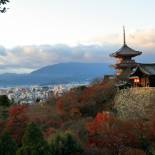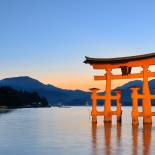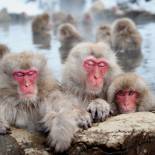 Show All Tours