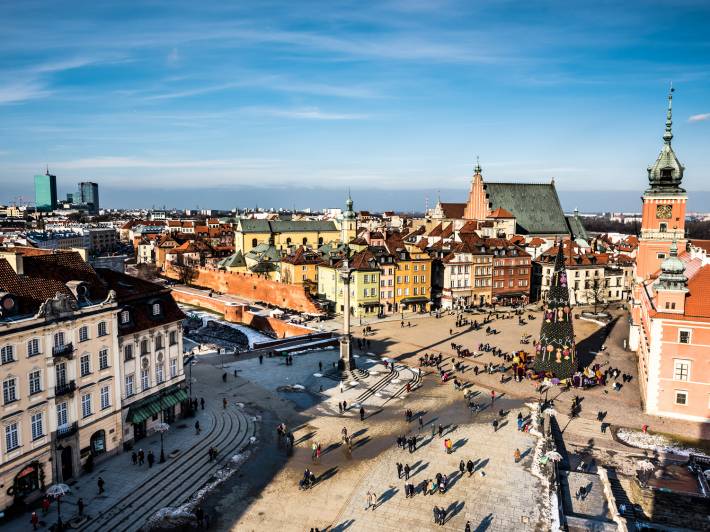 Our pick #1
Capital of Poland and a bewildering mix of the old and the new deeply rooted in the country's recent history, Warsaw is an intriguing destination. Practically destroyed at the end of World War II, today Warsaw occupies a large area with pockets of architectural styles ranging from Communist-era apartment blocks to Gothic style churches. Engaging museums delve into the stories of local Jewish residents as Warsaw looks to the future with lively bars, clubs and restaurants. The city is also home to two fine parks with manicured gardens and palaces, the perfect place to escape the bustle of the city.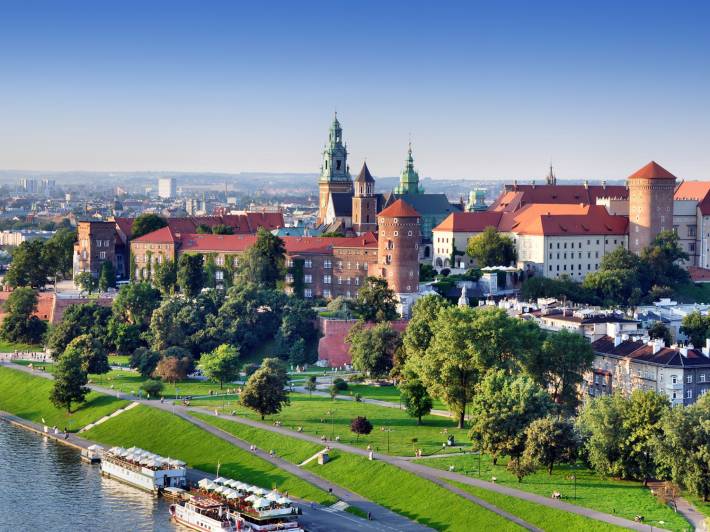 Our pick #2
From thriving market town to former royal capital, Krakow has seen many guises and today offers visitors magnificent architecture with a magical atmosphere. The city's history as a medieval metropolis can be felt in the assembly of monuments from soaring churches to the sprawling Rynek Główny, Krakow's main square - the largest in Europe - that thrives with activity. As one of the few Polish cities to be spared destruction during WWII, much of Krakow's old town is wonderfully preserved and was declared a UNESCO World Heritage Site in 1978.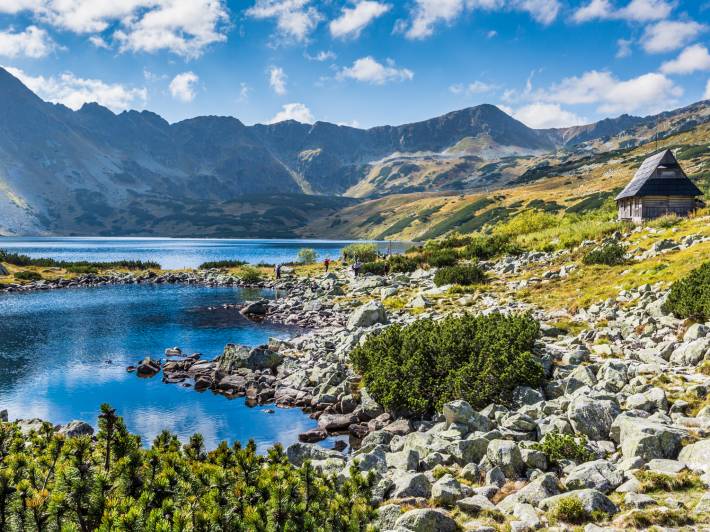 Our pick #3
Tatras Mountains
Forming a natural border with Slovakia, the Tatras Mountains span a distance of 80km long and reach heights of up 2500m above sea level. Protected by national parks and UNESCO biosphere status, the mountain range is similar in appearance to that of the Alps with snow-covered peaks, dense forests and stunning lakes. The area is also rich in wildlife, home to rarely spotted lynx, golden eagles and brown bear. Slovakia claims the tallest peak on the range, Gerlachovský štít measuring in at 2655m, which sits within the High Tatras range. The area is ideal for hiking with trails for all fitness levels affording awe-inspiring panoramic vistas.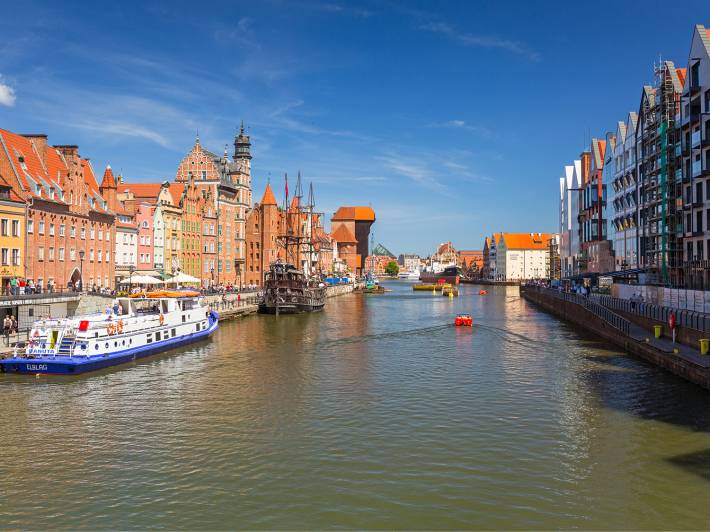 Our pick #4
Gdansk
Dating back to around the 10th century, Gdansk is one of Poland's most attractive cities, located on the Baltic coast. The city lies at the mouth of the Motlawa River, which dominates the city centre. The Royal Walk is the place to start, with many of the city's main attractions found along this beautiful walkway. And the giant Gothic St Mary's Church is sure to leave visitors open-mouthed - it is large enough to hold 25,000 worshippers! Like most of Poland, the city was badly affected by the Nazi invasion in 1939, which triggered the Second World War. The architecturally stunning Museum of the Second World War is well worth a visit to understand the devastation of the conflict in Poland.