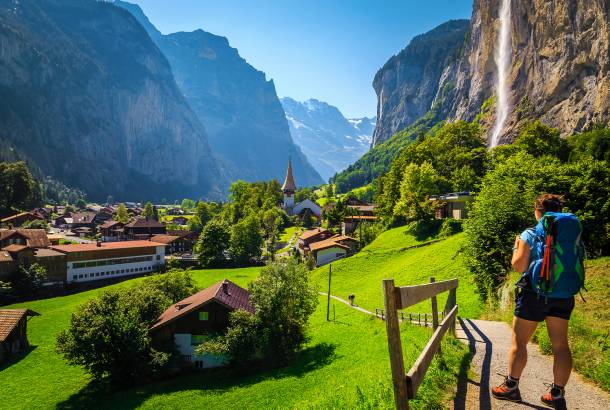 Switzerland at a Glance: Best Time to Visit
Recommended time to visit: Lasting from June - August, this is the peak tourist season in Switzerland. The weather is generally warm, and outdoor activities are in full swing. You can enjoy hiking, mountain biking, swimming in lakes, and exploring cities and towns. However, it can be crowded, and prices for accommodations may be higher.

Less popular time to visit: Autumn lasts from September - November and sees the crowds reducing, but the ski season is yet to really get going. Early fall is a great time to visit as the weather is still pleasant, and you can catch the changing colours of the Swiss landscapes. It's a quieter time compared to summer, and prices begin to drop.

Best time to hit the slopes: The ski season in Switzerland lasts from November - April, but for the best conditions, head to the country in the middle of winter, from December - February. The country's renowned ski resorts come alive during this period. Christmas markets and festive events also make it a charming time to explore the picturesque Swiss cities.

Best time for a city break: The cities of Geneva, Bern and Zurich are some of the many attractive options for a weekend break, and spring from March - May can be a good time to go. Spring offers milder temperatures, blooming flowers, and fewer crowds compared to summer. It's a good time for hiking, as lower elevations begin to thaw. However, higher-altitude destinations might still have snow.
Climate - Bern
| | Jan | Feb | Mar | Apr | May | Jun | Jul | Aug | Sep | Oct | Nov | Dec |
| --- | --- | --- | --- | --- | --- | --- | --- | --- | --- | --- | --- | --- |
| Temp Min °C | -4 | -3 | -1 | 2 | 7 | 10 | 11 | 11 | 8 | 5 | 0 | -2 |
| Temp Max °C | 2 | 4 | 9 | 12 | 18 | 22 | 23 | 22 | 18 | 13 | 6 | 2 |
| Rainfall (mm) | 60 | 55 | 65 | 80 | 115 | 100 | 110 | 110 | 90 | 85 | 80 | 80 |
Climate - Geneva
| | Jan | Feb | Mar | Apr | May | Jun | Jul | Aug | Sep | Oct | Nov | Dec |
| --- | --- | --- | --- | --- | --- | --- | --- | --- | --- | --- | --- | --- |
| Temp Min °C | -1 | -1 | 2 | 4 | 8 | 11 | 13 | 13 | 11 | 7 | 2 | 0 |
| Temp Max °C | 4 | 5 | 10 | 14 | 18 | 22 | 26 | 25 | 22 | 15 | 8 | 5 |
| Rainfall (mm) | 90 | 80 | 80 | 60 | 70 | 100 | 70 | 100 | 110 | 110 | 70 | 90 |
Recommended tours to Switzerland
Handpicked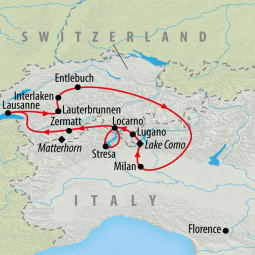 6 days FROM $4,055
Handpicked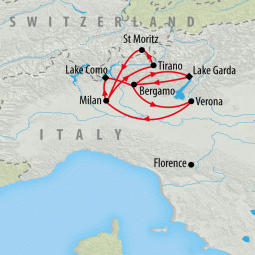 6 days FROM $4,285
Handpicked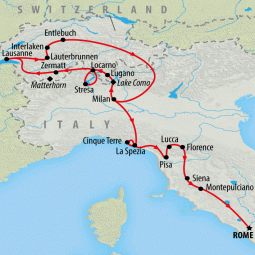 13 days FROM $7,915
See also
Check out our handy Travel Guide resources to help plan your trip to Switzerland:
Switzerland Tours - find out more about our Switzerland tours
Best Places to Visit - where to go on your Switzerland trip
Top Travel Tips - useful info on money, health, food and more

Switzerland Trip Styles

Group Tours