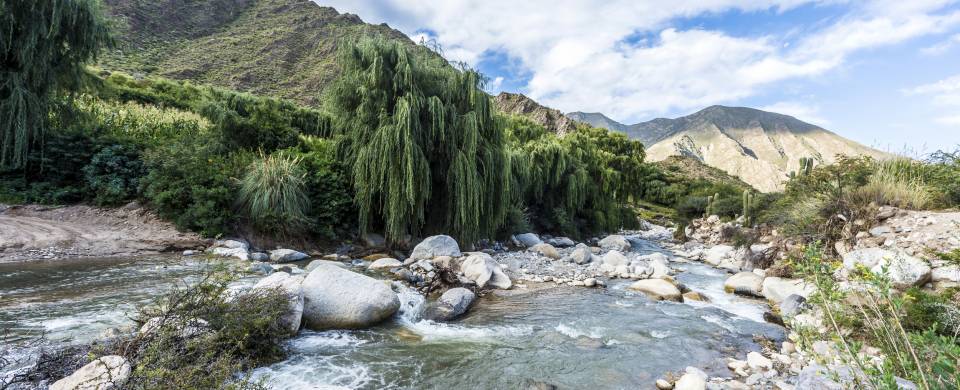 Trips and Tours to Cachi
About Cachi
The enchanting village of Cachi sits in the sublimely scenic Valles Calchaquies, a collection of picturesque, fertile highland valleys with the sort of climate that makes walking a sheer delight. Much of the land is given to vineyards though the scenery is incredibly varied with mountain upon mountain revealing swarths of cacti forests and unusual rock formations. Throughout the valleys you'll find traditional long, one-storey houses, known as casas de galeria, displaying ornate arches and pillars.
Read More
Cachi village itself is a beautiful mix of cobblestone streets and adobe houses with enough striking scenery to keep you happily rambling for days. The permanently snow-capped peak of Nevado del Cachi dominates the horizon to the west of the village and from Cachi the unspoiled landscape of Valle Encantado and desert scenery of Los Cardones National Park are easily accessible and make an excellent day excursion. In town you'll find the tranquil Plaza Mayor, Cachi's centrepiece with palms and orange trees, as well as the simple yet graceful Iglesia San Jose and the well-presented Museo Arqueologico Pio Pablo Diaz displaying a collection of locally excavated items.
Many travellers only visit Cachi as part of a day trip so to make the most of the tranquility of village life, spend the night and take some time to explore the various local crafts on offer, including ponchos and ceramics. Alternatively, the climb to the village cemetery affords fantastic photo opportunities with simple stone graves and superb panoramic views of the surrounding mountains and pea-green valleys of vines, maize and capsicum plantations.
Cachi Tours
Here are some popular itineraries that include a visit to Cachi. Alternatively, if you would like to include a visit to Cachi on a bespoke touring itinerary to Argentina, take a look at our tailor-made holiday planning section.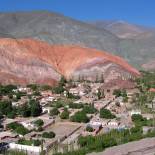 Show All Tours