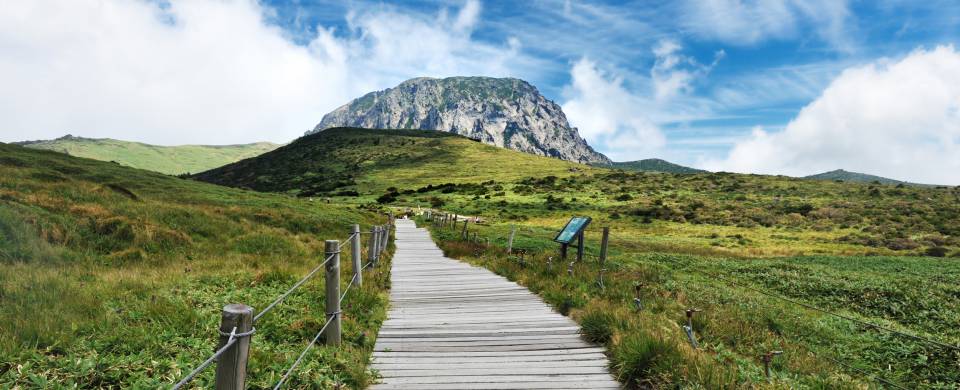 Trips and Tours to Mount Hallasan
About Mount Hallasan
The Hallasan Mountain is a shield volcano on the South Korean island of Jeju. It is the highest mountain in South Korea and can be seen from all over the island though the peak is often covered in clouds. The mountain is a popular feature of the Hallasan National Park, which was designated an UNESCO Biosphere Reserve in 2002. Due to the varying temperatures along the soaring mountainside, the mountain is famous for its vertical ecosystem of plants. A beacon of natural beauty, Mount Hallasan is not to be missed by anyone voyaging through South Korea.
Read More
The mountain itself is home to the oldest Buddhist temple on the island, Gwaneumsa, built during the Goryeo Dynasty (918 – 1392). It also contains a crater lake named Baengnokdam, meaning 'white deer lake'. The name derives from a story concerning heavenly men who often descended from the heavens to play and mock the white deer. The scenery around the mountain is beautiful through all seasons and offers a number of hiking trails. Both the Gwaneumsa and Seongpanak trails will lead trekkers to the summit. Those keen enough to reach the top will be greeted with stunning views of the island and the South China Sea.
Almost 2,000m in height, the trek to the top of Mount Hallasan is certainly a challenge but is by no means impossible. Be aware that the temperature at the summit will usually be drastically colder than whatever the climate was at the base of the mountain. Taking a sweatshirt in your backpack is usually a sensible idea and will protect you from getting too cold at the top. There are also snack stations that sell noodles on the way up so make sure you have some change if you feel you might get peckish en route.
Mount Hallasan Tours
Here are some popular itineraries that include a visit to Mount Hallasan. Alternatively, if you would like to include a visit to Mount Hallasan on a bespoke touring itinerary to South Korea, take a look at our tailor-made holiday planning section.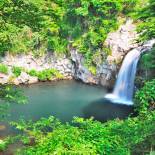 Show All Tours