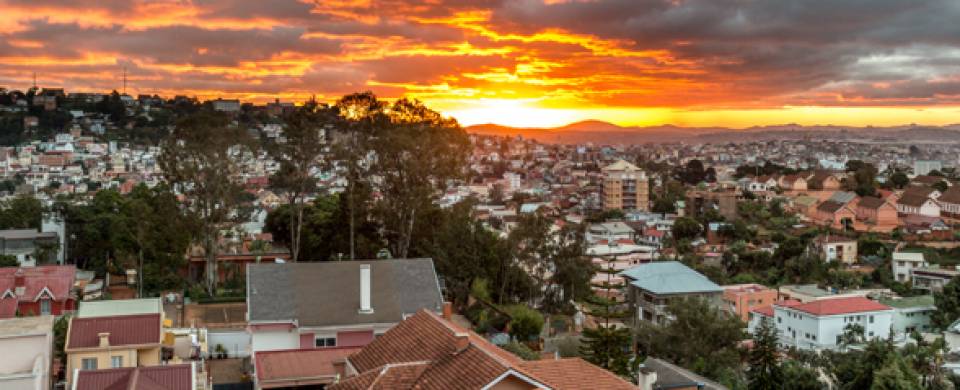 Trips and Tours to Antananarivo
About Antananarivo
Antananarivo, better known by locals as Tana, is the bustling capital of Madagascar and is home to about 2,000,000 inhabitants. Situated in the high plateau, the city was founded in 1610 by a Malagasy King. To protect the newly gained territory he left 1000 men behind and that's how Antananarivo got its name (town of 1000). It has developed into a very interesting city with a lot of contrasts. At first it can seem a little overwhelming as the hum of traffic and markets fills the airwaves but after a little time it is sure to feel like home.
Read More
For many, Antananarivo will be the most immersive experience they will get into authentic Madagascan culture. While the city sees a number of travellers every year, this is considerably lower than other parts of the country, like the islands and the national parks. As a consequence, much of the pomp and glamour that usually adorns tourist hotspots has been done away with here, leaving in it its place a perfect insight into the everyday lives of the Malagasy people.
Whilst in Tana, there is an array of exciting things to do both within the city centre and a little further afield. Take a trip to the Royal Hill of Ambohimanga, a site brimming with history and the former residence Madagascar's nobles. Those looking for souvenirs or gifts should make their way over to Independence Avenue or to one of the city's many markets. Alternatively, check out the remains of the Rova, a palace that burned down in 1995, leaving behind nothing more than the stone facade.