Experience the Middle East and North Africa with our range of group tours, private journeys and tailor-made holidays to Egypt, Jordan, Morocco and Israel.
From the legendary Pyramids of Giza and treasures of Tutankhamun to the spectacular rose city of Petra and the holy city of Jerusalem, experience the magic of a holiday to the Middle East and North Africa. Sail the Nile river in Egypt, trek the rugged Atlas Mountains in Morocco, float in the Dead Sea shared by Jordan and Israel or dive in the Red Sea. Camel trek across the dunes of the Sahara or hot air balloon over ancient Luxor. Visit captivating cities and revered miracle sites, kasbahs, Crusader castles and Roman ruins.
Read More
Travelling with us you'll truly immerse in the local cultures - try tasty falafels from Cairo's most famous sandwich maker, take a dip in Cleopatra's spring, learn to cook traditional Jordanian food, camp out under the desert stars Wadi Rum, walk the Via Dolorosa to the Church of the Holy Sepulchre, barter in the souks of Djemma el Fna and spend a night with local Berbers in the vast Sahara Desert.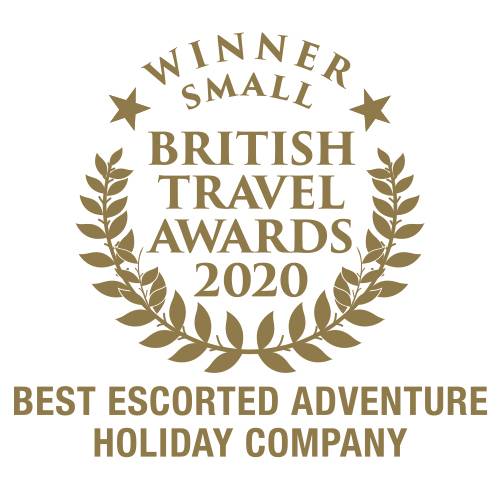 Middle East & North Africa Group Tours
Middle East & North Africa Family Holidays
Middle East & North Africa Private Tours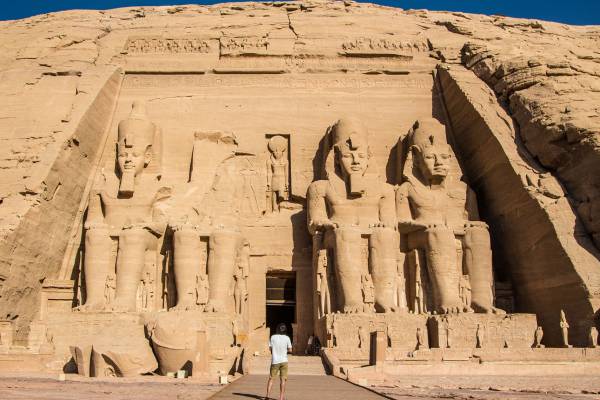 From Egypt's ancient Pyramids of Giza and Jordan's lost city of Petra, to the holy sites of Israel and the rolling dunes of the Sahara in Morocco, discover the wonders of the Middle East and North Africa on a Tailor-made holiday. Having extensively travelled to the region themselves, our Tailor-made travel consultants can suggest places to visit, experiences to enjoy and recommend the best hotels to suit your budget from comfortable 3 star to luxurious 5 star.
Explore the countries of the Middle East & North Africa
Middle East & North Africa tour reviews
Scoring an average traveller rating of 4.83 out of 5 based on 419 recent reviews — See All Middle East & North Africa Reviews
"
Egypt was a trip of a lifetime. Our guide, Momo, exceeded my expectations. His wealth of knowledge of Egypt and it's people was fantastic. Everything from the Sphinx, Abu Simbel, museums, Kom Ombo, Valley of the Kings & the Temple of Queen Hatshepsut, we're incredible. The Egyptian people were so happy to see tourists finally visiting their country and so humble. Did we feel safe? Absolutely!!! From the time we reached our hotel to the time we departed Egypt, it was never a question or an issue. I would highly recommend a trip to Egypt. "
Barbara Osness
• Submitted 9 Sep 2021
"
What an experience! If the history in Egypt doesn't do it for you, don't worry, the sights alone will have you hooked. Breath taking structures and landscapes will fill your memories. I was nervous at first to come out here but after arriving and finding nothing but friendly faces willing to help me, I quickly realized my assumptions of Egypt were wrong. The people here show nothing but love. I toured up and down Egypt visiting Cairo, Abu Simbel, Aswan and Luxor and found the same vibes everywhere. This Country has lots to offer with unique places and opportunities to adventure. Don't get me wrong, it is still a developing country but the people here know what they want and are working towards a brighter future. This is certainly a unique time to visit an extremely unique place. Highly recommend it!"
Philip Langdon
• Submitted 5 Sep 2021
"
Egypt was absolutely breath taking! We booked the King Tutankhamun trip. Our tour guide, Momo is what made our experience so wonderful. He was so knowledgeable and answered every question we had. He has the best story telling skills and is able to teach you in such a fun way. He treated us like family! We felt safe the entire time and we never felt any danger or experienced and hostility. The sights are jaw dropping and there are so many options on how to see them. Cairo is dirty but full of life and it is the city that never sleeps! A few memorable treasures that hold dear are taking a float trip on a felucca down the Nile River is a camping trip like no other. The other is the camel ride at the Great Pyramids; an experience I will hold close to my heart forever. The Syesha bars were so much fun and a great way to see the culture.
The merchants out side of the sights can be very persistent but they would not harm you. As Momo said they are just trying to make a living. The sleeper train is not what you would expect and they need an upgrade but it was an adventure for sure. On The Go Tours did have some poor communication with our group. We didn't get a great information about what documents (covid) we needed to travel or whom our tour guide was or how to contact him. They refused to pick us up from the airport on arrival. As a result, we had to get our own taxi and hotel due the outrageous price they wanted for the Holiday Inn. When you are booking with them ask for a complete breakdown of what they cover and your tour guides information. They will not give you all the information unless you specifically ask for it. I cant wait to come back to Egypt with on the go tours and Momo as our guide. Date of experience: August 2021"
NICOLE ROBERTS
• Submitted 5 Sep 2021
Middle East & North Africa Video
Outdoor adventure abounds
Deserts, dead seas and beaches
There's more to the Middle East and North Africa than awesome archaeological sites and ancient history - outdoor adventurers will find plenty to entice them from the therapeutic waters of the Dead Sea in Jordan to the undulating desert sands of the Sahara in Morocco and the appealing beaches of Egypt's Red Sea and Israel's cosmopolitan city of Tel Aviv on the coast. Find your own outside fun in the Middle East and North Africa this year.