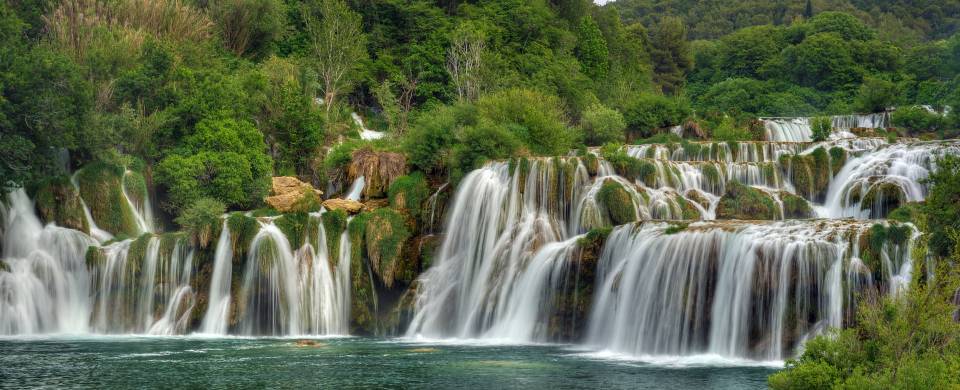 Trips and Tours to Krka National Park
About Krka National Park
Croatia is well-known for its wealth of natural beauty and the Krka National Park acts as the perfect showcase for this. Named after the Krka River, most of which runs through the park, the area has an abundance of plant and animal life living in and around the water. Visitors have a number of options for exploring the park and its flora and fauna, which include taking a boat trip along the winding waterway, walking along the numerous paths that snake through the forest and along the edges of the lakes or hopping in to the lake and going for a swim.
Read More
One of the most prominent attractions in Krka National Park is the Skradinski Buk falls, a series of tumbling cascades that feed in to a large body of water, which is usually full of joyous swimmers cooling off from a long day of exploring the park. Roski Slap waterfall is another main feature of the park and while it may not be quite as majestic as Skrandinski Buk, its glorious waters are not to be missed.
Water features are not the only thing Krka National Park has to offer. In the middle of the Visovac Lake sits a 14th century monastery on its own little island. The building originally dates back to the 14th century but it was demolished and rebuilt in the 18th century. Nowadays it serves as a museum containing some fascinating artifacts, and as a library featuring one of only three antique illustrated copies of Aesop's fables printed in 1487. The island is accessible by boat and mass can be attended at the church within the complex on Sundays.