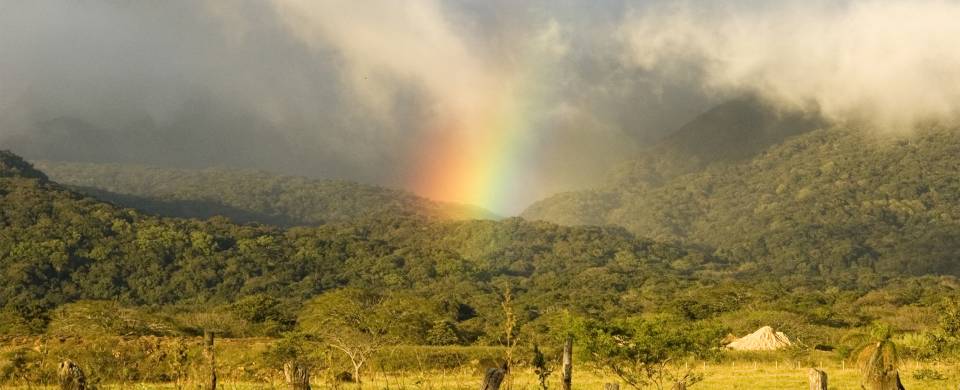 Trips and Tours to Rincon de la Vieja
About Rincon de la Vieja
Spanning approximately 35,000 acres of tropical forests and volcanic formations, Rincon de la Vieja National Park is an absolute must-see on any Costa Rica itinerary. Throughout the park there are a multitude of trails for hikers to follow, some of which are more challenging than others. The paths snake through lush forest and traverse great stretches of volcanic brushland offering spectacular views of the dramatic volcanoes that surround the area. The park is so vast that it usually takes visitors a couple of days to really make the most of all the natural wonders it has to offer.
Read More
Whilst wandering through the park, explorers have the chance to discover an array of awe-inspiring sights and sounds. Boiling mud pools are among the more unusual spectacles you are likely to behold. As the mud bubbles and splatters, viewers can't help but feel the true force of the volcanic action taking place. Further exploration will lead visitors to the naturally occurring hot springs, ideal for relaxing in after a long hike. Nearby are a number of cool waterfalls, the perfect antidote to the sizzling springs.
Within the park dwell a huge number of different wild birds and animals. The diversity of the landscape creates a natural utopia for monkeys, pumas, tapirs, sloths and many more animals. With an eye to the sky birdwatchers might spot toucans, eagles and, if they are really lucky, the highly sought-after quetzal.
Rincon de la Vieja Tours
Here are some popular itineraries that include a visit to Rincon de la Vieja. Alternatively, if you would like to include a visit to Rincon de la Vieja on a bespoke touring itinerary to Costa Rica, take a look at our tailor-made holiday planning section.
Tailor-made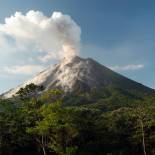 Show All Tours