Discover the natural wonders of Costa Rica on a private tour or tailor-made holiday. Take in the country's highlights and enjoy a range of activities from canopy zip-lining and white water rafting to river kayaking and snorkelling.
The peaceful nation of Costa Rica has long been one of Central America's most popular holiday destinations and it's not hard to see why when you consider the beautiful tropical beaches that front both the Atlantic and Pacific oceans, the misty cloud forests and staggering wealth of wildlife. As one of the most bio-diverse countries on Earth, Costa Rica has much to offer for those that like their adventures outdoors.
Read More
Meet the colourful animal residents of Costa Rica's excellent national parks, zip-line through the canopies of dense forests, hike through lava fields to the base of rumbling volcanoes or head to the coast for some sun, sea and sand. The country's peaceful history is reflected in the easygoing attitude of the locals, or Ticos as they like to call themselves. Proud of their country, and with good reason, they welcome those looking for the pura vida.
Find your own slice of paradise on an authentic adventure-style group tour or design your own perfect holiday with our tailor-made service and see the best that this country has to offer.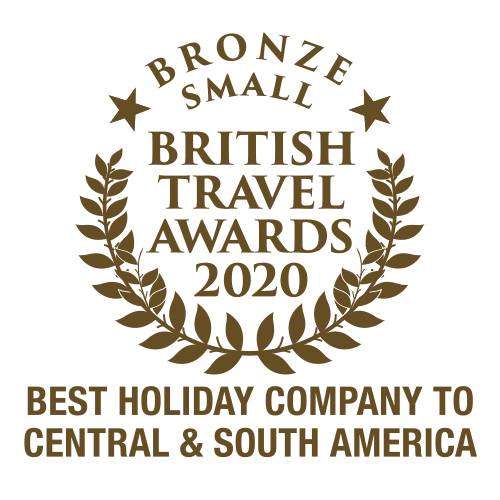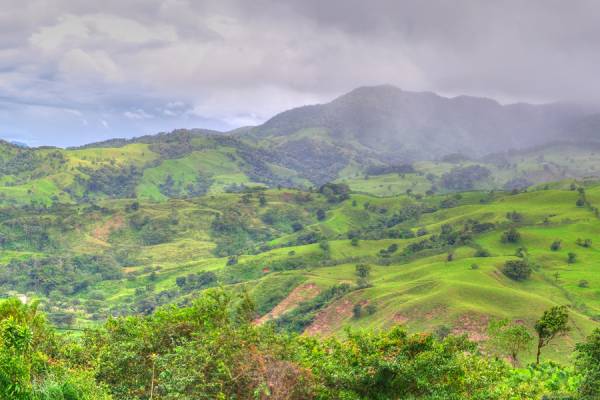 Thinking about planning an adventure to Costa Rica this year? Our team of expert Tailor-made consultants are at hand to help you create that dream holiday, suited exactly to your needs.
All you need to do is tell them where you'd like to go, the standard of accommodation you prefer and your budget, then they'll put together an itinerary full of exciting experiences and tweak it until it's perfect.
Recent Travel Articles on Costa-Rica
Read All
A paradise for nature lovers
Exotic wildlife and outdoor adventures
Costa Rica's tropical forests are home to a staggering diversity of wildlife from screeching howler monkeys to sleepy sloths, toucans to the elusive jaguar. Spot the stars of Costa Rica's incredible animal kingdom in the misty Monteverde Cloudforest Reserve, relax on the pristine beaches of the Manual Antonio National Park, dive among the colourful coral reefs of Cahuita National Park or hike around the perfect conical-shaped Arenal Volcano - the options are endless.
Recommended places to visit in Costa Rica
With such an outstanding biodiversity protected by a multitude of national parks and marine reserves, Costa Rica is a dream outdoor destination and to help get you started we've put together a selection of our favourite spots in Costa Rica worth visiting.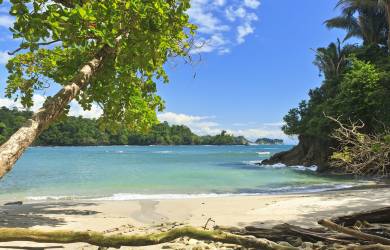 Located on the Pacific Coast and encompassing a varied landscape of stunning beaches, steamy rainforest and beautiful lagoons, Manuel Antonio is one of Costa Rica's most popular national parks. A plethora of wildlife can be found in Manuel Antonio including sloth, pelican, white-faced monkeys and iguanas, and it's a great spot for bird watching. Water-based activities from white water rafting to paddle boarding and diving around the 12 offshore islands are also a major drawcard.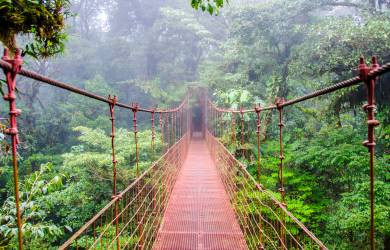 Encompassing 26,000 acres of pristine cloudforest, the Monteverde Reserve is home to a diverse range of species including the resplendent quetzal, howler monkeys and sloths, alongside some 2,500 different plant species. It's also a fantastic example of sustainable tourism with income from entrance fees directed back into educative, preservation and research programs.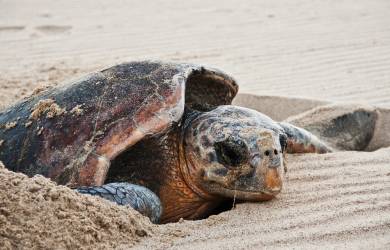 Situated in the northeast of the country on the Caribbean coast, Tortuguero National Park is famous for the turtle that come to its stunning beaches to nest. Giant leatherback, hawksbill, loggerhead and the endangered green turtles all come here during the nesting season of July to October with 22 miles of beach protected for this very reason.
