Eastern Europe Tours
See the best of Poland, Estonia, Latvia and Lithuania
Tours to Eastern Europe
R1000 off Eastern Europe tours
Our brand new tours to Eastern Europe cover some of the region's top sights from historic cities to spa towns, romantic castles to Roman ruins and picturesque lakes to rugged mountains. Spanning a distance from Estonia all the way to Turkey, our overland adventures cover 14 Eastern European countries including Hungary, Bulgaria, Poland, the Czech Republic, Romania, Serbia, Macedonia, Albania, Montenegro, Latvia, Lithuania, Slovakia and Austria.
Join us on an Eastern European adventure for summer 2017.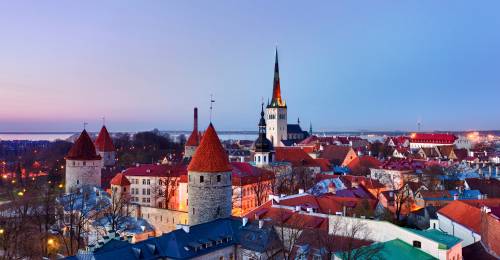 Eastern Europe Tours
Travelling on comfortable modern coaches and staying in centrally located 3-4 star hotels, our multi-country tours of Eastern Europe are a fantastic way to explore this region's highlights.