Top 10 Destinations in Ecuador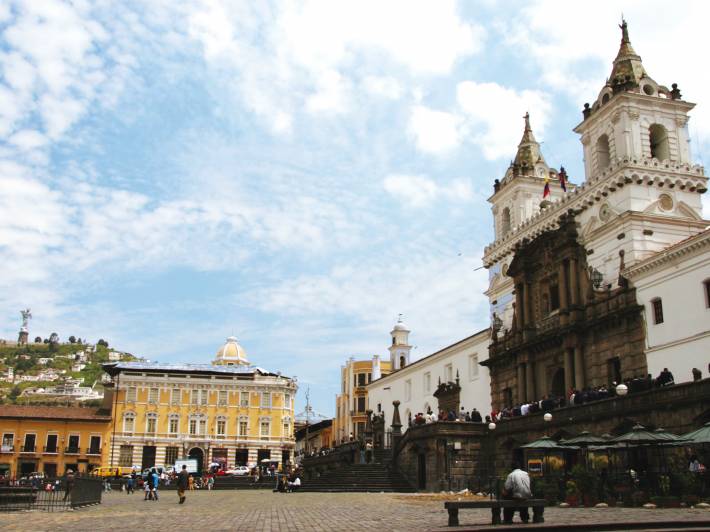 Our pick #1
Ecuador's capital spreads across a spectacular Andean valley, flanked by volcanic peaks. At an altitude of 2,800m, the dizzy heights of Quito can take a few days to get used to but asides the stunning setting, there's plenty to keep you entertained while you do. Designated an UNESCO World Heritage Site in 1978, the city's historical center is a maze of colonial splendor, rich in architecture and heritage, boasting no less than 40 churches, 17 squares, and 16 monasteries and convents. All in all, it's a great quarter to wander around with several excellent museums and inviting restaurants and cafes. Much of the city's charm lies in the vibrant working class and indigenous character of its people. Walking its narrow streets is to lose yourself in another world where women walk by carrying impossible loads and street performers play on guitars and accordions for your attention.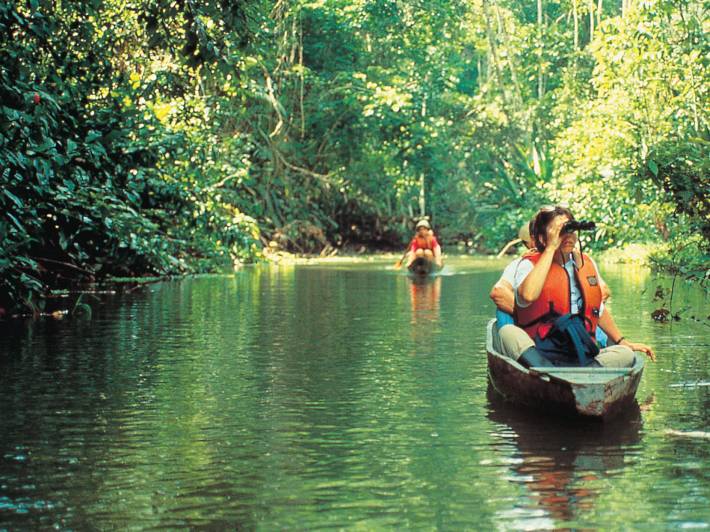 Our pick #2
Although the majority of the mighty Amazon Rainforest falls within the borders of Brazil and Peru, Ecuador is home to a decent slice of this natural wonder. Like the rest of the rainforest, the Ecuadorian Amazon is one of the most biodiverse ecozystems on the planet, home to all manner of life. Where this section of the Amazon truly excels is in the thousands of indigenous tribes that call it home, and the birdlife-rich cloud forests. Visitors to the Ecuadorian Amazon can stay in jungle lodges or on board a riverboat. Spend time hiking, swimming, canoeing and taking photographs in the forest and keep your eyes peeled for creatures such as the elusive jaguar, slow-moving sloths and clumsy manatees. Bird species dominate in the Ecuadorian Amazon, with nearly 1,000 species having been recorded. Look out for hummingbirds, toucans and tanagers on land, and darters, herons and gulls over the water. There are naturalists on-hand to ensure you make the most out of your time in this fascinating eco-system.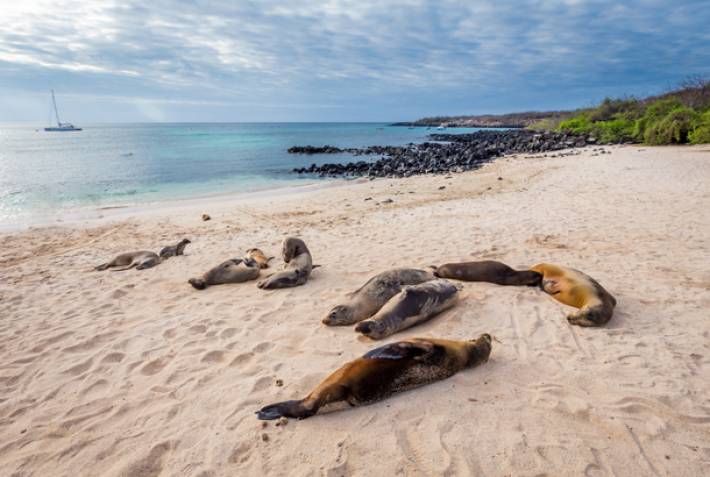 Our pick #3
The Galapagos Islands, 600 miles off the coast of Ecuador, offer a very special and unique experience. The 19 volcanic islands were untouched by human influence for millions of years. They evolved in isolation from the rest of the world, and as such the vast majority of creatures found here are endemic, meaning they live nowhere else. Man didn't land in the Galapagos until the 1800s, and one of those early visitors was the famous scientist Charles Darwin, who developed his ground breaking Theory of Evolution in the Galapagos. When you visit today you will be dazzled by the unique wildlife on offer. You can expect close encounters with sea lions, blue-footed boobies, marine iguanas, giant tortoises, Galapagos penguins and much more. And there is more than just the awe-inspiring biodiversity to enjoy. The islands are a great place for hiking, diving, snorkelling, kayaking and surfing.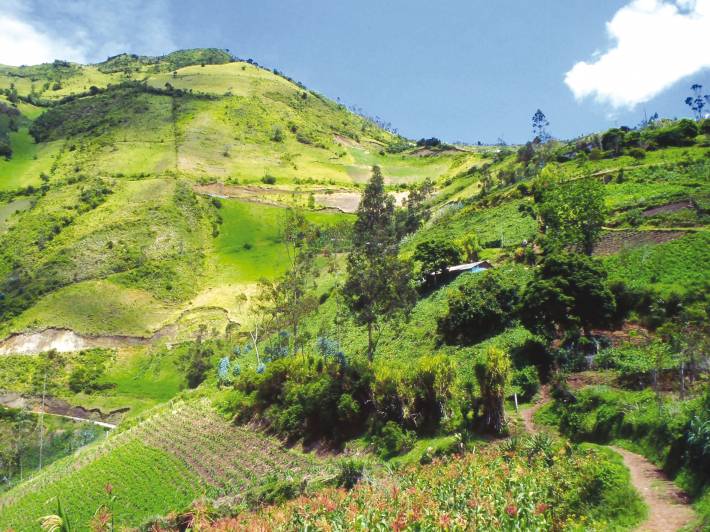 Our pick #4
Banos
Set in the Andean highlands under the smoke of volcano Tungurahua, Banos is one of Ecuador's most enticing tourist destinations. The small city is hemmed in by luxuriant green peaks and adorned by a beautiful waterfall. The name Banos, which is Spanish for 'baths of sacred water', refers to the steaming thermal baths that the area is rich in and a number of professional massage studios have popped up making it a perfect place to relax. The natural surroundings have seen the city become something of an adventure capital and people flock here to hike, soak in the baths, ride mountain bikes, volcano watch and raft on the local rapids. Banos is also the gateway into the jungle and the downhill road leading east from town offers spectacular views of the Amazon Basin stretched out below.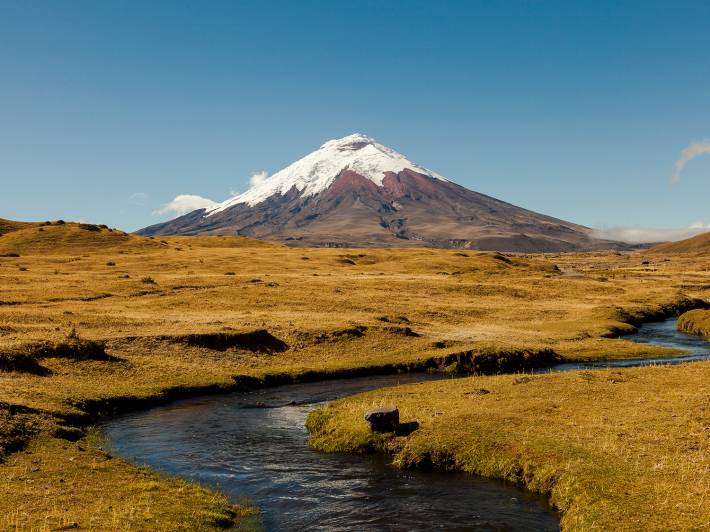 Our pick #5
Cotopaxi National Park
The Cotopaxi National Park is the country's most impressive national park, the symmetrical Cotopaxi volcano its crowning glory. Ecuador's highest active volcano, reaching 19,350 feet, it's also the most photogenic with its smooth slopes topped with white glaciers, mirrored in the Limpiopungo lake at the bottom. While climbing is not something to be undertaken lightly it's achievable with the assistance of the right equipment and an experienced guide. However if you don't have a head for heights, hiking and trekking through the attractive park is also very enjoyable with it possible to mountain bike and horse ride. Wildlife of the park includes llamas, Andean wolves, deer and the Andean condor. You may even be lucky enough to spot the rare Andean spectacled bear in the eastern part of the park.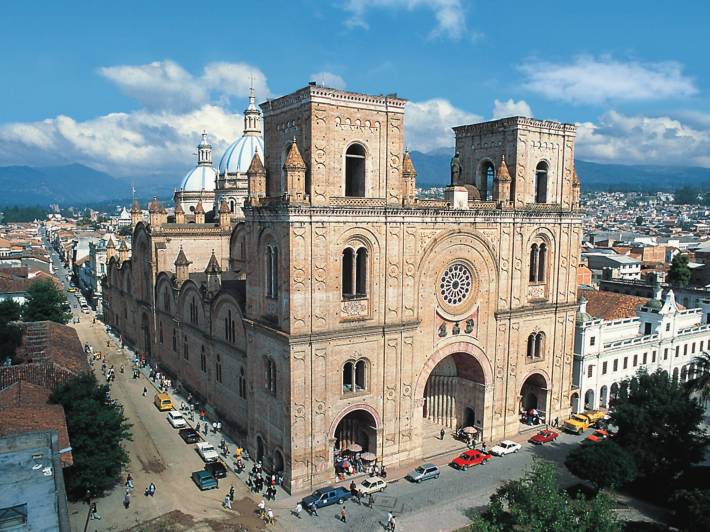 Our pick #6
Considered the colonial jewel of the south with a UNESCO-listed old center full of many historic buildings, Cuenca is quite possibly Ecuador's most handsome city. With narrow cobblestone streets and grand whitewashed buildings topped with red-tile roofs, balconies and interior courtyards, Cuenca shares much of its architectural style with the old town of Quito. The sky-blue domes of the 19th century Catedral Nueva is Cuenca's most recognizable and equally impressive landmark. Stood opposite, the Catedral Vieja houses late 16th century frescoes and cyan toned murals. Off the main square the daily flower market takes place at Plaza de las Flores where chola women dressed in traditional skirts and checked aprons and sporting long plaited hair and Panama hats sell their colorful and fragrant wares. Look beyond the colonial grandeur and you'll find a surprisingly modern side to Cuenca, championed by the city's large student population. As well as glorious architecture from a by-gone era you'll also find thoroughly international restaurants, trendy art galleries and cafes and plenty of bars in elaborate settings.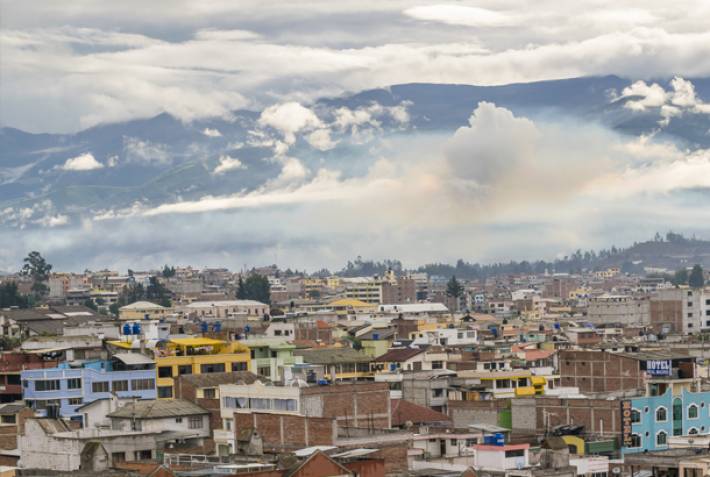 Our pick #7
Riobamba
A small charming city found in the Andean highlands, Riobamba is a picturesque town with a stunning setting. Made up of pastel-colored buildings and cobbled streets leading to elegant squares, it's encased by snow-capped mountains and large hills. It's not hard to see why it's called 'Sultan of the Andes' by the locals. On a day with clear weather it's possible to see the Chimborazo volcano, Ecuador's highest, over the city's rooftops. Visit on a Saturday to experience the color and energy of the main market day. Fruit, flowers and even clucking chickens are sold alongside ponchos, shawls and jewelery. For train fans, Riobamba is a stop on El Nariz del Diablo, The Devils' Nose, Ecuador's first railway which links the coastal city of Guayaquil with Quito.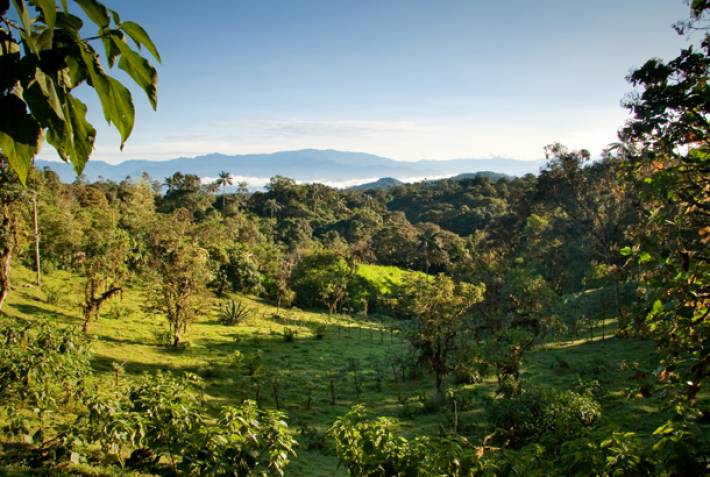 Our pick #8
Mindo
A small town in the Andean foothills, Mindo is worth the short journey from Quito. A two and a half hour car journey will transport you to the natural beauty and biodiversity of the cloud forest. Ranking within the world's top three destinations for highest bird count, Mindo is a favorite with birdwatchers. With 400 species of bird, this extensive list includes many different types of hummingbird, the golden-bellied warbler, the cock-of-the-rock and the toucan barbet. However there is plenty to do in this verdant nature wonderland if you're not an avid twitcher. Take the Tarabita, a hand-powered cable car, across the river basin and treetops, to visit the Mindo-Nambillo Ecological Reserve where you can hike to a number of waterfalls. For adventure seekers, it's possible to zip line through the cloud forest canopy and go white water rafting or tubing down the Rio Mindo.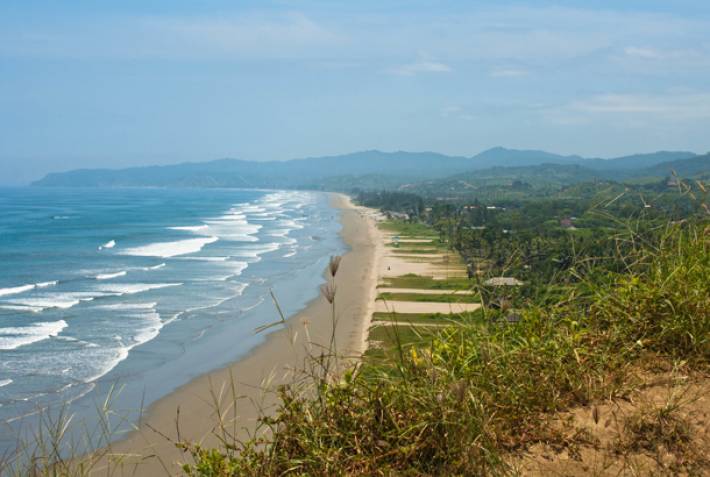 Our pick #9
Montanita
What was once an isolated fishing village has now turned into a laid-back hangout for surfers and backpackers. Montañita is a village on Ecuador's Santa Elena peninsula, just three hours from the city of Guayaquil, and has one of Ecuador's most beautiful beaches. It has a year round tropical climate and great surfing conditions. It's the ideal place for both beginners to get to grips with a surf board and for experts to show off their skills, with strong waves reaching three meters found on the northend of the beach. The adventure doesn't end with surfing. Montañita is fantastic for scuba-diving, and fishing with it possible to explore the foothills and waterfalls that surround the village on horseback, bike or foot.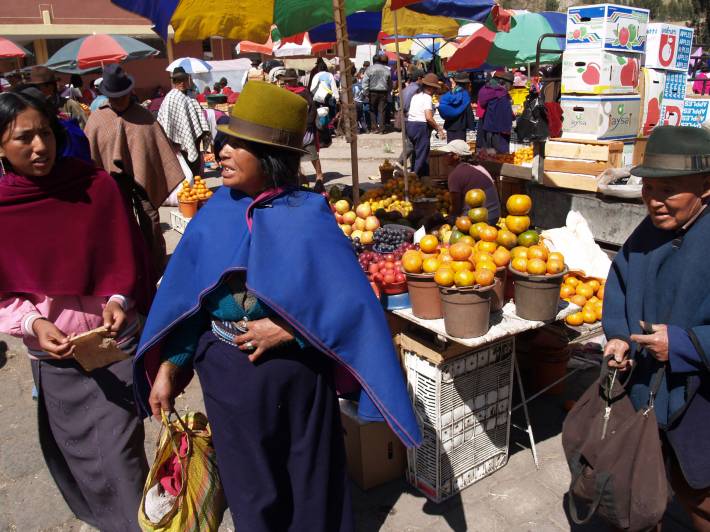 Our pick #10
Otavalo has hosted one of the most important markets in the Andes for hundreds of years. The market is famous throughout Latin America and is an institution of Otavalo, two hours north of Quito. The handicrafts market is a maze of colorful stalls, the stands full of stunning traditional handmade crafts including carpets, rugs with Indian patterns, jewelery and paintings. There are also separate market sections for animals, fruit and vegetables, which are all worth a browse. Saturday is the best day to go with plenty of locals and tourists coming together to browse and shop. The market has a relaxed vibe and the vendors are all very friendly though you need to be prepared to haggle over the price of your goods - it's all part of the experience.
See Also
To help further planning of your holiday to Ecuador, take a look at our handy Travel Guide resources:
Best Time to Visit - Ecuador's weather and climate
Tourist Visas - regulations regarding entry to Ecuador
Top Travel Tips - time, voltage, money and health in Ecuador