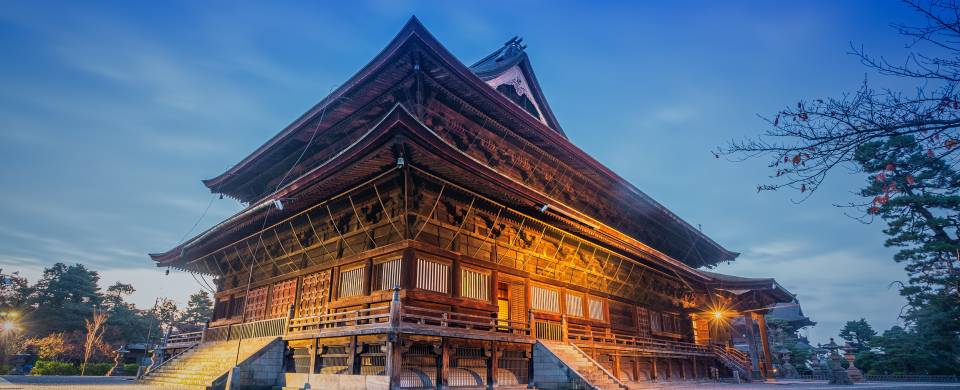 Trips and Tours to Nagano
About Nagano
Built around the hilltop temple of Zenko-ji that is the largest wooden building in eastern Japan, Nagano has been a place of pilgrimage since the Kamakura period. Founded in the 7th century Nagano's Zenkoji Temple stores the first Buddhist statue ever to be brought into Japan when Buddhism was first introduced in the 6th century. In the nicely ornamented visitors can take a closer look at the temple's main altar. For those unafraid of the dark, an underground passage allows visitors to walk in complete darkness to "key to paradise", believed to grant salvation to those who touch it. Within the temple complex stands the Zenkoji History Museum, showcasing a collection of intricately carved statues of different Buddhas and Bodhisattva.
Read More
Recently the city has gained international fame as the host of the 1998 Winter Olympics. As well as a fair amount of debt, the games left a legacy of improved transport, great English tourist information, some wonderful Olympic buildings and a cosmopolitan atmosphere. Nagano station was rebuilt for the Olympics and has two sides: East and Zenko-ji. Take the latter for the city center and Zenko-ji Temple. Nagano makes a great base for day trips to Matsumoto Castle, as well as visiting the famous snow monkeys in Yudanaka Onsen.
Nagano Tours
Here are some popular itineraries that include a visit to Nagano. Alternatively, if you would like to include a visit to Nagano on a bespoke touring itinerary to Japan, take a look at our tailor-made holiday planning section.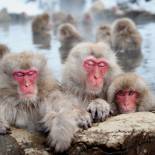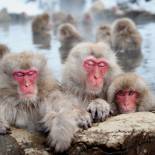 Show All Tours