An adventure awaits. Experience Africa your way on our award-winning tours.
A bucket list destination for safari-searchers, wildlife-wanderers, and thrill-seekers alike. Safaris in the Serengeti. Gorilla trekking in Ugandan mountains. Climbing the towering sand dunes of Sossusvlei. Bungee jumping at Victoria Falls. Our Africa tours uncover the very best of the continent.

Stray from the beaten track and get to know the real Africa. Our award-winning authentic experiences are led by experienced tour leaders and guides. This means you can simply make the most of your adventure, while we deal with the rest.
---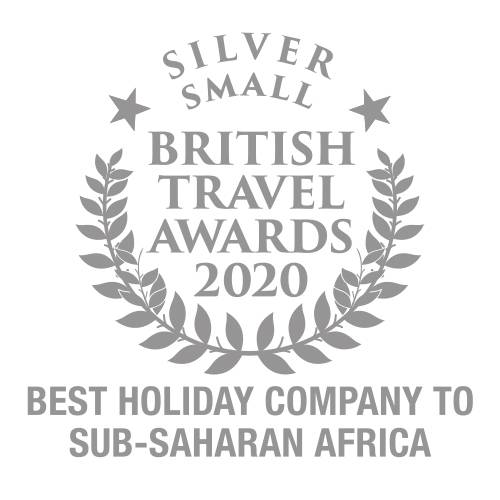 Africa Small Group Overland Safaris
Africa Overland Camping Safaris
Africa Overland Comfort Camping
Africa Lodge Accommodated Safaris
Africa Private Safaris & Tours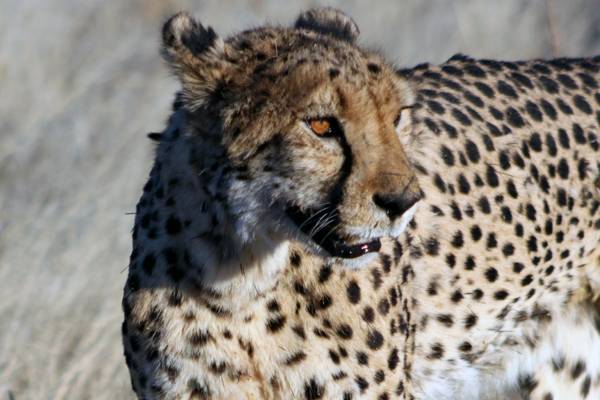 Explore the Africa you want to see. We'll do the legwork. You enjoy the ride.

Meet us in the Masai Mara's rolling plains of grassland savanna, home to tribal warriors and a diverse animal kingdom. Or visit Victoria Falls: a divider of countries, a wonder of the world, and a once-in-a-lifetime view. The swampy wilderness of the Okavango Delta is best explored by mokoro canoe and no African adventure is complete without a pit-stop on Zanzibar's idyllic stretches of white sand and blue sea. Your own slice of paradise.

Click to build your own trip!
Explore the best of Eastern and Southern Africa
Africa tour reviews
Scoring an average traveller rating of 5 out of 5 based on 5 recent reviews — See All Africa Reviews
"
Better late than never! How do you Review the best trip of a lifetime? Fifteen fabulous days in the "Truck", even a "bonus" day in Rwanda (which was not on the schedule). Our guide Mwangi, our driver. Nick and our chef, Jerrod (Jerrard?) were brilliant and were in total control of all the aspects of this well organised tour (including the great meals). Our hour in the Bwindi Impenetrable Forest , in the almost-spiritual presence of the Kutu gorilla family of eight, was one of the most evocative moments of my life and I am now in my 85th year. The Masai Mara, Lake Nakuru, Lake Naivasha, Lake Bunyoni and every other aspect of the tour, especially the extensive wild-lifel viewing, were sensational. My highlight; the 20 minutes in the presence of the family of the five male cheetahs on the Masai Mara - "Heaven" ; moments never to be forgotten. The trek was extremely well organised and many thanks to your Tim Johnson for his expert handling and understanding of our needs. The cost - Oh so reasonable for such a marvellous adventure. Ten out of Ten in every respect. Thank you so much."
Eric PANTHER
• Submitted 17 Aug 2022
"
The trip was awesome. From the airport pick up to our guides escorting some of us to the border so we could leave early (corona :( )
We saw so many things and a great variety. We were safe and very well fed. Moonya? kept us happy and healthy with delicious mushroom sauce and yummy peanut cabbage. There was always a vegetarian option.
Becky keep us safe on the road and was an excellent driver and helped me with my tent.
Gift keep us organized and informed with a great sense of humour. His love of Africa always shone through. I did find some parts a bit slow. I did not really enjoy so many idle afternoons but some in the group did.The truck should have curtains and some small repairs to the seats but was pretty comfortable for the most part. A source of power in the back would make life much easier.
Campsites were almost all excellent. I was in a great group and the three weeks flew by.
I cannot say enough good things about our crew. A great trip."
Yvonne Koskamp
• Submitted 19 Mar 2020
"
Exceptional experience of Southern Africa - Exceptional service and spot on itinerary, have used On The Go many times before and shall do again. Never an issue with any booking "
Isaac Weir
• Submitted 13 Mar 2020
Astonishing Africa - see what lies in wait
Africa Highlights
Our Africa tours offer what money can't buy
Valuable experiences. Once-in-a-lifetime opportunities. And life-long connections. You'll travel with a group of like-minded people, all there for the same reason: adventure.

With the helping hand of an expert team, you'll veer from the beaten tourist track and towards the most authentic experiences on offer. We'll deal with all the logistics. You can maximise your travel time and focus on what's most important: making every moment count.

But don't just take our word for it. Our experiences are award-winning. And our Africa tours have won British Travel Awards every year since 2017.
Recent Travel Articles on Africa