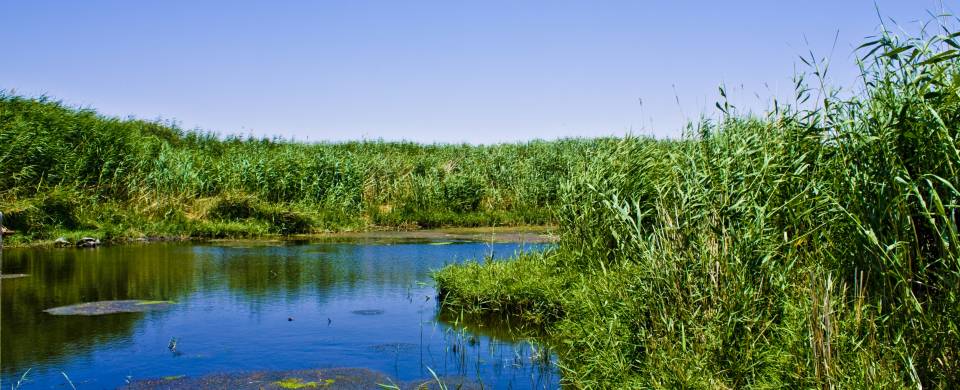 Trips and Tours to Azraq Wetland Reserve
About Azraq Wetland Reserve
Situated in Jordan's Eastern desert, the Azraq Wetland Reserve has traditionally been part of the migratory route for millions of birds every year. In recent years the amount of water has decreased as the population of Amman has grown as the basin has provided drinking water to these residents. Today, the oasis is roughly 10% of its original size but still retains a lot of its former beauty. In 1978 the Royal Society for the Conservation of Nature decided to declare Azraq as a wetlands reserve. Unfortunately this gesture was not enough to prevent the springs from drying up.
Read More
Nowadays, the Azraq Wetland Reserve has been, in part, restored to its former glory and much of the wildlife that migrated away during its dry period have returned. Over 150 species of migratory bird now use this watery park as a sanctuary during their strenuous journey. Among these avian creatures are hoopoe larks, desert finches and marsh harriers as well as several different types of birds of prey like the European Honey Buzzard.
Historically, this land was inhabited by hundreds of mammals that would traditionally be found in Africa such as cheetahs, elephants, hippos and rhinos. Today, the most prominent animal is the water buffalo that originally died out as the water was depleted but has now been reintroduced and is flourishing. There are several other species of mammals here along with various reptiles and amphibians. The Azraq Wetland Reserve is also home to the Azraq killifish, an endangered fish that the management of the park is desperately trying to conserve.
Azraq Wetland Reserve Tours
Here are some popular itineraries that include a visit to Azraq Wetland Reserve. Alternatively, if you would like to include a visit to Azraq Wetland Reserve on a bespoke touring itinerary to Jordan, take a look at our tailor-made holiday planning section.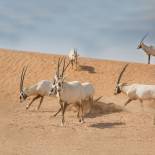 Show All Tours