Top 10 Destinations in South Africa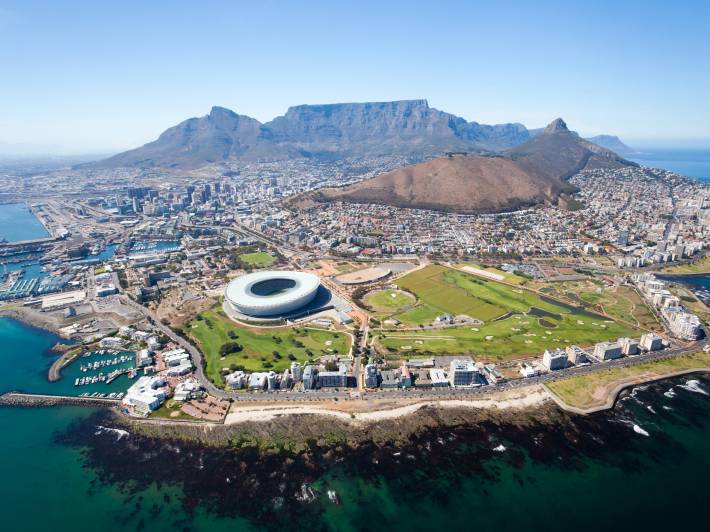 Our pick #1
With Table Mountain as its iconic backdrop, a bevy of beautiful beaches, the famous Victoria and Alfred Waterfront, wonderful shops, restaurants and fantastic nightlife, Cape Town has to be one of the best places to visit in South Africa. Take the revolving cable car to the top of Table Mountain for spectacular views of the city. A boat trip out to Robben Island is another highlight, this UNESCO World Heritage Site was once a prison outpost where the former President Nelson Mandela was imprisoned during the apartheid era. To see where the two oceans meet take a day trip to the rugged Cape Peninsula National Park and the famous Cape of Good Hope and for the best beaches head to Clifton, Camps Bay, Llandudno, Hout Bay, and Noordhoek.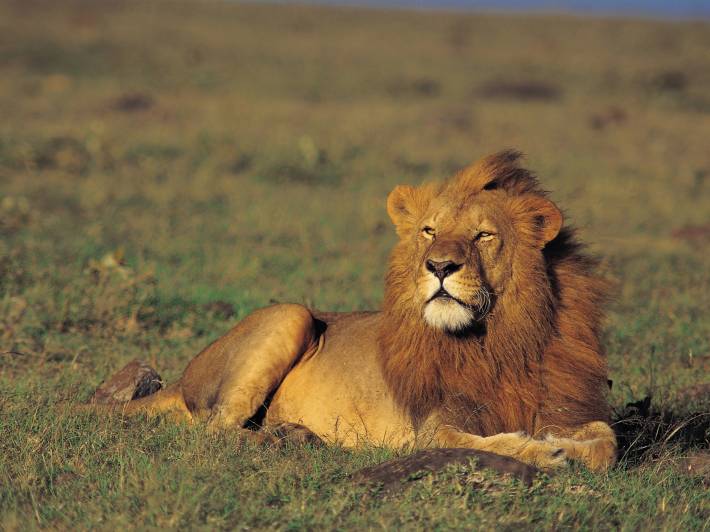 Our pick #2
World renowned Kruger National Park is one of the largest game reserves in Africa, covering a staggering 20,000 km², it is also now part of the Great Limpopo Transfrontier Park - which includes reserve areas in both neighboring Mozambique and Zimbabwe. Kruger and the adjoining private game reserves such as the Sabi Sand, Timbavati, Thornybush and Manyeleti offer incredible opportunities to view abundant concentrations of animals and bird life, including white and black rhino. Accommodation ranges from rustic to ultra luxurious lodges.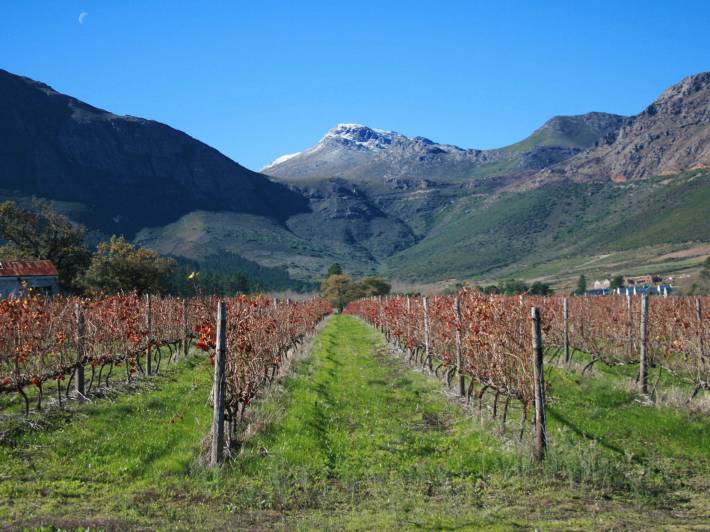 Our pick #3
The Winelands
Discover the Cape Wine region of South Africa and its beautiful surroundings. From the heart of the winelands, explore Stellenbosch and the historic towns of Paarl and Franschhoek. Stellenbosch, the second oldest town in South Africa, offers some of the world's finest wines as well as being a bustling university town, where the streets are lined with oak trees and quaint little arts and craft shops. Paarl, predominantly Afrikaans speaking, is nestled in the Berg River Valley with a number of traditional-styled wine farms and Franschhoek, South Africa's very own 'French Quarter', is a quaint little town with world-renowned wine cellars.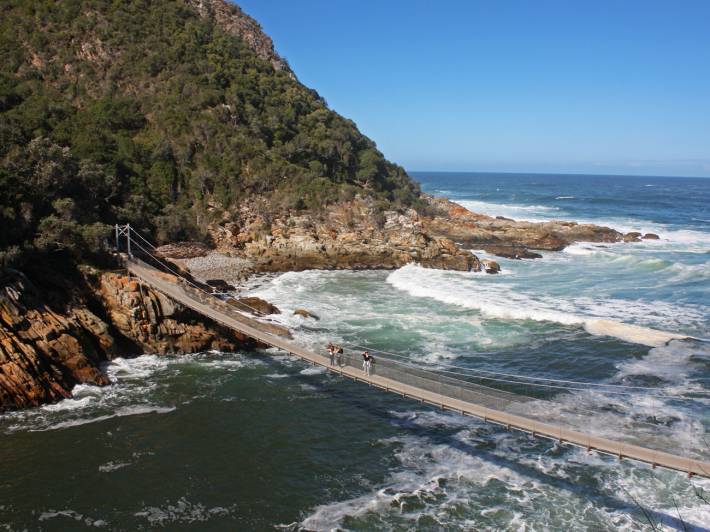 Our pick #4
The Garden Route
Home to what is considered by many to be the most beautiful stretch of scenery anywhere in the world, the Garden Route is a spectacularly scenic stretch of coastline which runs between George and Port Elizabeth. Key ports of call along the Garden Route include Knysna, a picturesque town situated between lush forests and the shores of its peaceful lagoon, Oudtshoorn the capital of Klein Karoo, renowned for its ostriches, and the nearby Cango Caves and Plettenberg Bay, with its miles of exquisite golden beaches. Other top spots include Wilderness National Park, a nature lover's paradise, and Swellendam with its broad, oak-lined streets and historic homes.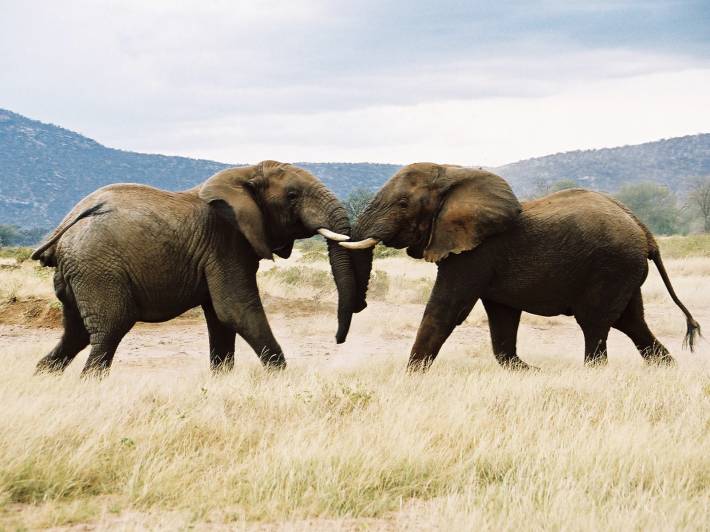 Our pick #5
Madikwe Game Reserve
Madikwe is a large, Big Five game reserve, just 4 hours drive from Johannesburg and 2-3 hours from Sun City. Regarded as one of the finest conservation areas in Africa, Madikwe's vast plains of open grasslands and woodlands, cover some 750 km² and its rich diversity of vegetation ensures a wide range of game, with 66 large mammal species and over 300 species of birds. Being located in a malaria-free area of South Africa makes Madikwe Game Reserve an ideal safari destination for families.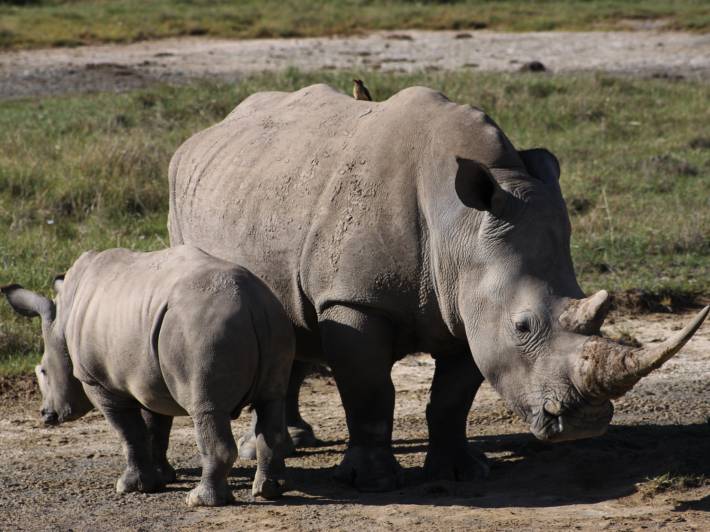 Our pick #6
Hluhluhwe Umfolozi National Park
Located in the heart of Zululand, Hluhluhwe Umfolozi National Park, covers 96,000 hectares and is Africa's oldest game reserve. Home to the Big Five and many other species of animals, such as the elusive cheetah and wild dog. Prime game viewing takes place at hides overlooking pans and water holes, which enable visitors to see animals at close range. The national park is renowned for its white rhino conservation and is home to at least a fifth of the world's black and white rhino population.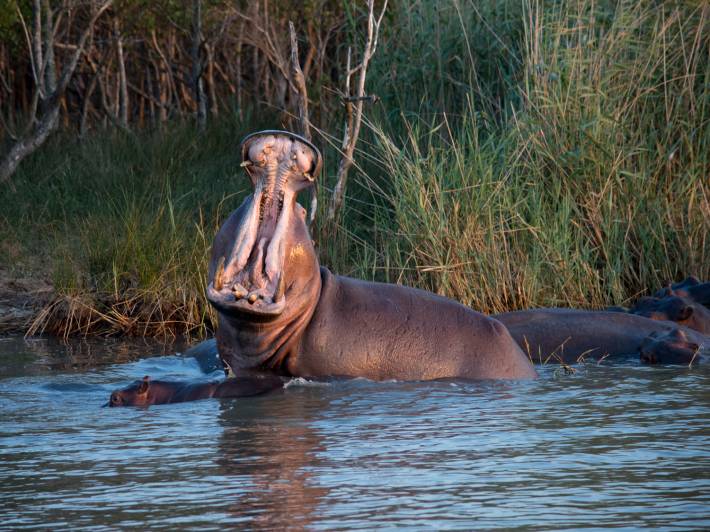 Our pick #7
The UNESCO-listed Greater iSimangaliso Wetlands Park (formerly known as the St. Lucia Wetland Park) is one of the jewels of South Africa. A unique combination of a subtropical coastline and a classic African game park, encompassing Lake St. Lucia, the St Lucia and Maputaland Marine Reserves, the Coastal Forest Reserve and the Kosi Bay Natural Reserve. St Lucia supports more species of animal than Kruger National Park and Okavango Delta - from the country's largest population of hippos and crocodiles to giant leatherback turtles, black rhino, leopards, and a vast array of bird and marine life. There is plenty to do – from fishing, boating and world-class scuba diving to hiking, horseriding, game viewing, whale and bird watching.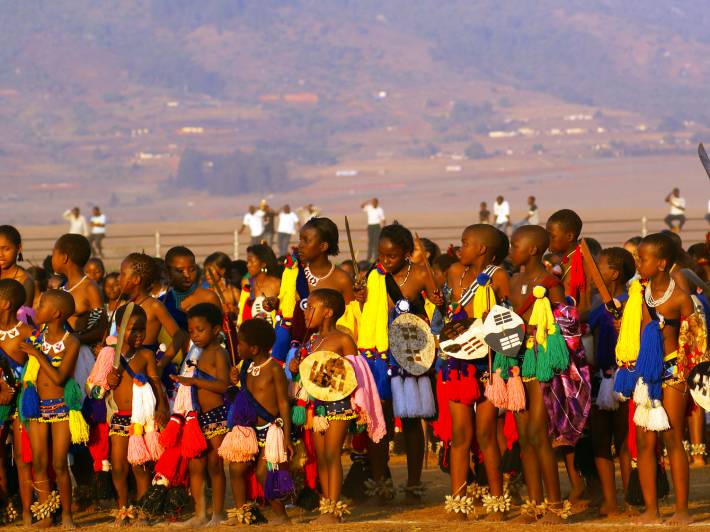 Our pick #8
Kingdom of Eswatini
Formerly known as Swaziland until a name change in 2018, Eswatini is a picturesque land-locked country in South Africa, with a fascinating cultural heritage, rugged mountains, bushveld and wonderful game viewing. Hlane Royal National Park is home to the largest concentration of game in the country, including four of the Big Five; the lion, elephant, rhino and leopard. A highlight of the area is the busy waterhole at Ndlovu Camp, where herds of white rhino, elephants and the resident hippos are frequently sighted. Mlilwane is a beautiful secluded sanctuary situated in Swaziland's "valley of heaven". The southern half of the park can be explored on foot, horse back or vehicle.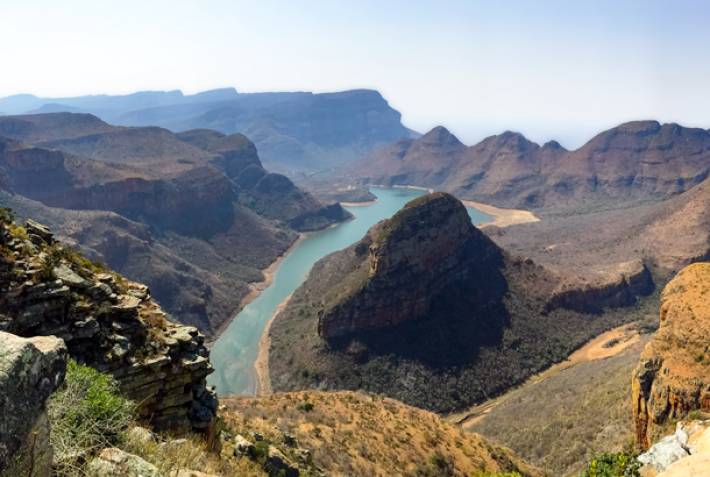 Our pick #9
Blyde River Canyon
The third largest canyon in the world, the Blyde River Canyon is one of South Africa's greatest natural wonders. Snaking through the landscape for 25 kilometers, the highest point of the canyon reaches nearly 2,000 meters above sea level while its lowest point dips down to less than 561 meters. It supports a large amount of wildlife, from hippos and crocodiles to numerous primate species and a huge collection of birdlife. There are many sights to see including the Bourkes Luck Potholes, an intriguing collection of potholes and rock formations that have been formed and carved by the water, and the immense Kadishi waterfall standing at 200 meters. There are also fantastic viewpoints, including The Three Rondavels and God's Window, looking out over the untouched landscapes beneath you.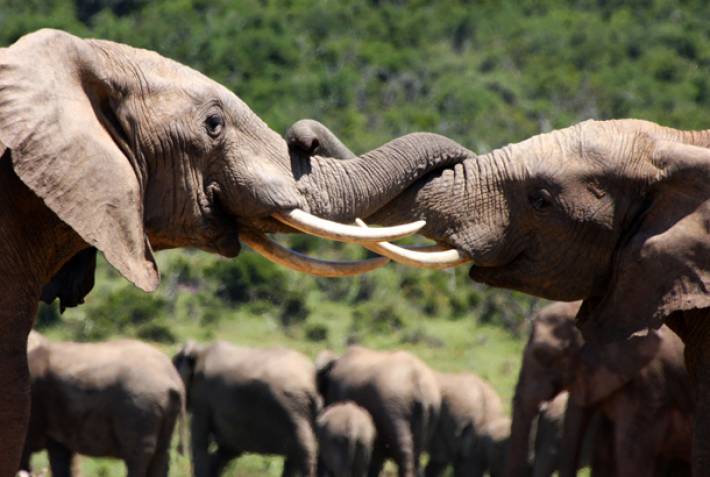 Our pick #10
Addo Elephant Park
Addo Elephant Park is a diverse wildlife conservation park near Port Elizabeth. It was created as a sanctuary for the 11 remaining elephants in 1931 and has since grown to be the third largest park in South Africa now home to more than 600 elephants. While the high density of elephants certainly is the biggest draw, the park also boasts the remaining members of the Big Five, as well as zebra, ostrich and warthog. The park is a great place to head out on a self-drive safari with guided game drives also possible. As the park's boundaries cover the coast, it's possible to see African penguins, Cape fur seals and great white sharks off Algoa Bay.