Where to Travel in December 2023
It's the end of the year and everyone's feeling festive with Christmas celebrations
Where to go on holiday in December
As the year comes to a close, now is the time to tick off any last minute travels on your bucket list before starting afresh in the New Year. Whilst Europe is shivering in the winter cold, there's plenty of warm places out there to visit. There's nothing quite like waking up on Christmas morning in the warm climates of Morocco and Egypt, unwinding on the beach in Sri Lanka or heading out on search of the Big 5 in Kenya and Tanzania. Alternatively, head to Lapland for a snowy pre-Christmas holiday or celebrate New Year's under an explosion of fireworks in Reykjavik. Those looking for a Christmas spent on the beach will find no shortage of options from the turquoise waters of Southeast Asia to the tropical Caribbean coast throughout Central America.
To help you decide where to travel in December 2023, we've put together some of the top destinations and experiences worth seeking out. You'll also find our guide to the best festivals, beaches and wildlife destinations at this time of year.
Where do you want to spend Christmas this year?
With our range of Christmas tours you can either embrace Christmas and head to a snowy winter wonderland in Scandinavia and Iceland or celebrate the festive season with sun, sea and sand in a sizzling part of the world while enjoying an exotic cultural experience.
Best City Breaks in December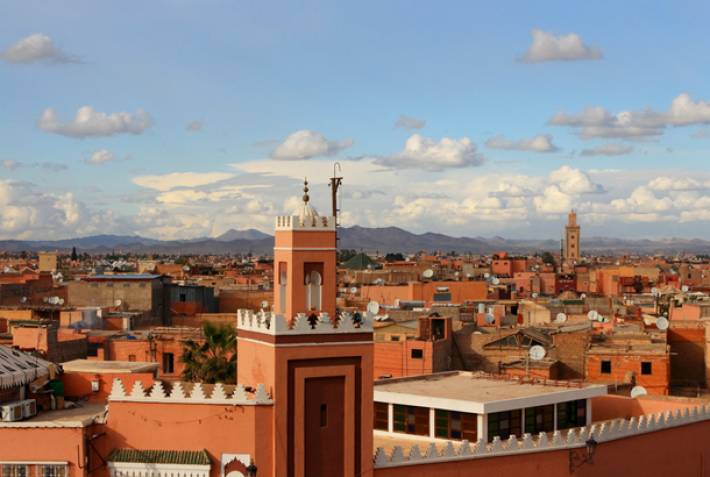 Get some sun and avoid the crowds
Marrakech
Morocco's most popular city is a great destination in December. It's relatively warm and tends to be quiet at this time of year, so you can avoid the crowds. Plus, it's in a Muslim country, so if you're a bit of a grinch looking to escape the festive madness back home, then you'll find Marrakech nice and Christmas-free! Time spent shopping in the city's numerous markets or heading out to explore the dunes of the Sahara are both worthwhile experiences.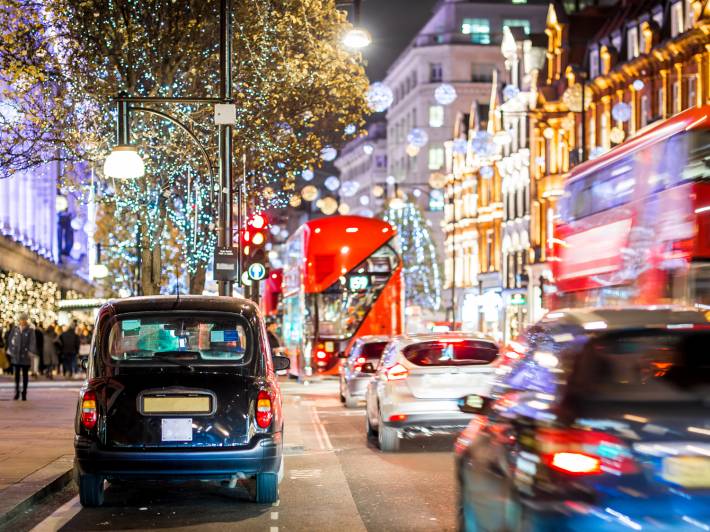 Festive Cheer and cosy pubs
London
There couldn't be a more magical time to visit London than in December. Oxford Street and Regent Street come alive with twinkling street lights and epic window displays, Hyde Park is taken over by the festivities of Winter Wonderland and outdoor ice-skating rinks appear across the city. Head to Trafalgar Square to see the magnificent Christmas tree, gifted from Norway every year. And when you need a break, there are hundreds of cosy pubs offering hearty meals and mulled wine.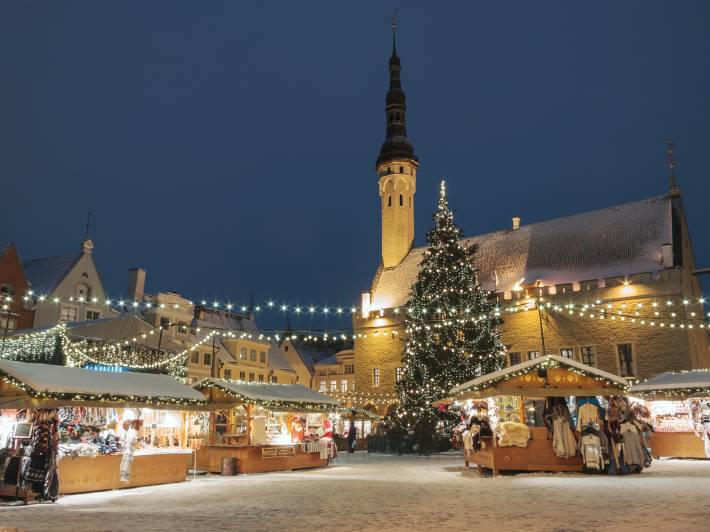 Christmas Markets without the crowds
Tallinn
With a fresh powdering of snow covering its rooftops and cobblestone lanes, Tallinn's medieval Old Town is particularly enchanting in December. And this month sees the Christmas Market at the Town Hall Square in full swing, offering everything from cosy knitwear to traditional Estonian Christmas food. Whilst Tallinn hosts many wonderful markets in December, this is by far the main event. But as much of the rest of Europe is yet to catch on, you can enjoy the festivities without hordes of other visitors.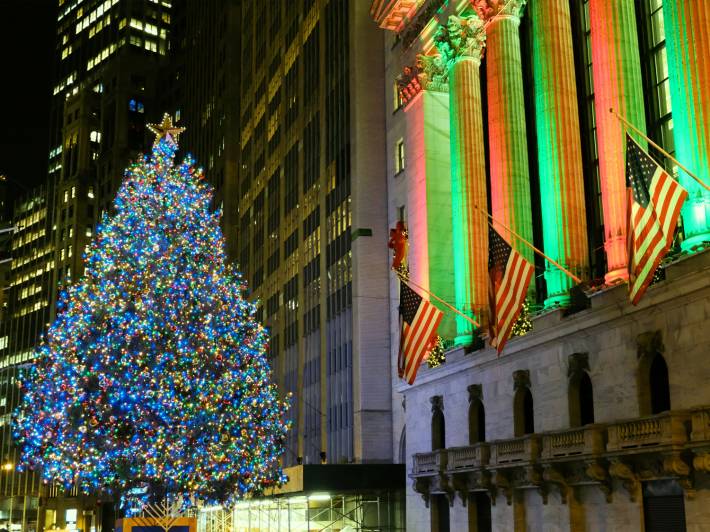 Christmas lights and shopping
New York
Whilst New York is worth visiting at any time of year, there's something extra special about visiting at Christmas time. There's no shortage of festive activities, with people flocking to do their Christmas shopping and marvel at the holiday window displays of the city's department stores. Don't miss the famed Rockefeller Center Christmas tree or the elaborate decorations of the homes in Dyker Heights, Brooklyn. And, of course, December ends with the New Year's Eve countdown and ball drop in Times Square.
Best Festivals and Events in December
Christmas isn't the only festival taking place in December. If you're wondering where to go in December and are keen to sample other cultures during the month, consider these events.
Best Beach Destinations in December
It's the start of peak holiday season across Southeast Asia with perfect beach weather - the monsoons have cleared to welcome in clear skies, plenty of sunshine and low humidity. It's a similar story along the west coast of India and the Caribbean and Pacific coasts of Central America. Even the glittering coastline of South Africa's Cape Peninsula is ideal at this time of year so for that December beach holiday you're spoilt for choice. Here's our favourite warm places to head to for the month!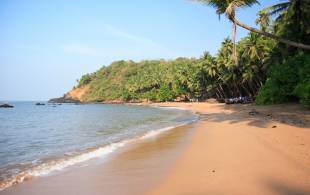 With Christmas just around the corner and brilliant beach weather across the country, India's coastline is a popular beach destination in December. Whether it's the old hippy hangouts or peaceful yoga retreats of Goa or the lush beaches backed by mangroves in Kerala, there's plenty of options. It's peak season with visitors making the most of the sunny days and warm temperatures so book early.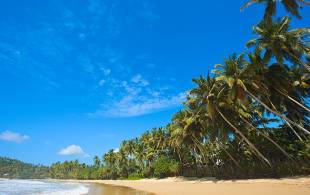 In Sri Lanka the southwest monsoon has finally passed so the coast between Negombo and Weligama is where visitors head for lazy days spent on sandy beaches backed by swaying palms. There may be the odd afternoon shower as weather conditions become ever more unpredictable but with dozens of resorts from quiet fishing villages to sprawling, glitzy hangouts, a bit of rain is not enough to dampen the appeal of Sri Lanka in December.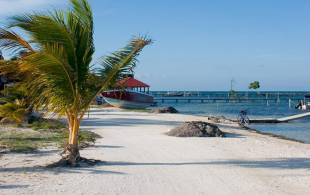 Central America
From December onwards the Caribbean experiences near-perfect weather with blue skies, warm sunshine and calm waters. From Cancun in Mexico to Bocas del Toro in Panama, there's ample choice when it comes to beach destinations in Central America with miles and miles of Caribbean coast. Mexico and Costa Rica can be particularly busy at this time of year with vacationers from the Northern Hemisphere looking for some tropical winter sun.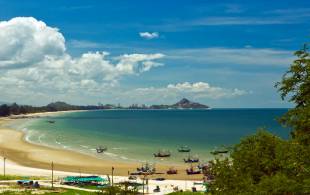 The western coast of the peninsula and the coast around the Gulf of Thailand are fantastic beach destinations in December - temperatures are high, days are sunny and the rain is but a distant memory. This makes Phuket and Hua Hin the best options though by the end of the month the eastern coast of the peninsula is considerably drier which means you can pretty much choose your island freely.
Best Wildlife Destinations in December
The wet season is well and truly underway across southern Africa, which means verdant scenery but more challenging safari opportunities with wildlife hidden by the thick vegetation and more dispersed with the numerous water sources now available. However, East Africa is experiencing a second mini dry season so safari adventures are still possible here. Elsewhere, India's national parks are thriving with the regional dry season and Sri Lanka also benefits from lack of rains.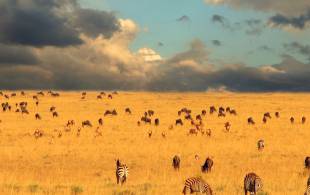 Mid-December marks the beginning of a second dry season across Kenya and Tanzania after the month of November, historically known as the time of the 'short rains'. This means safari opportunities are good with plenty of wildlife about and still relatively green scenery. The cooler temperatures may account for the fact that this is low season, which means better availability, better prices and fewer safari vehicles clogging the tracks in the popular national parks.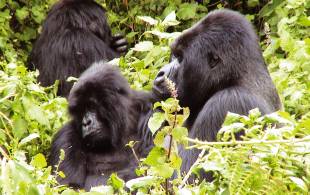 Like neighbouring Kenya and Tanzania, Uganda experiences a second mini dry season between mid-December to early February which means it's a good time to plan a trekking trip to see the famed mountain gorillas. The dry conditions make it easier to navigate the jungle trails with the sun's rays penetrating the dense foliage for better visibility of the gorillas between the trees. The dry season also means less mosquitoes which is always a plus.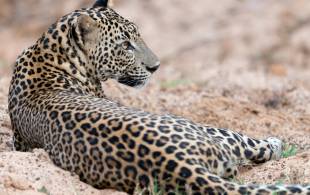 The Yala National Park in southern Sri Lanka is home to the world's largest concentration of leopards. The exquisite creatures can be sighted year-round, especially at dusk as they are nocturnal animals. What makes December such a good time to visit is the fact that the mating season has been and gone and many female leopards are now mothering small cubs - if you're lucky you may get to see a pair in the wild while the landscape is still relatively lush.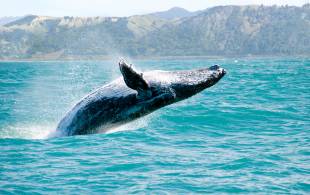 Costa Rica
Whichever coast you visit in Costa Rica you'll find at least one species of turtle nesting eggs. In December Hawksbill turtles can be found on the Caribbean coast while Leatherback and green sea turtles frequent the Pacific coast. Off the shores of the Corcovado National Park in the very south of the country you can also see humpback and sperm whales as they migrate from the Northern and Southern hemispheres between now and January.
Recommended Tours and Holidays for December
If you're still struggling to decide where to travel in December, then make sure to check our selection of recommended tours for the month. From the wintery landscapes of Finland to the beaches of India and Sri Lanka, you're sure to find the perfect trip.
See more of our Travel Calendar