Immerse yourself in the ancient traditions and modern culture of the Far East with our wide selection of guided tours, day trips, festivals and tailor-made holidays with a useful travel guide to help you plan.
Travel to the exotic lands of the Far East – China, Japan, South Korea and Tibet - on one of our award winning holidays. With our experienced local English-speaking tour leaders you'll gain a true insight into these fascinating countries and immerse yourself in the local way of life. We also offer a wide variety of touring styles to the Far East, from guided group tours and family adventures to festival tours and tailor made holidays, so you're bound to find the trip that's right for you.

Our tours to the Far East include some unique local experiences - spend a night in a traditional Hanok Village in South Korea, weave your way through the Hutongs of Beijing on a rickshaw, meet the Yau ethnic minority group along the Dragon's Back Bone in China, join a sunrise class of Tai Chi at Beijing's Temple of Heaven, try your hand at cooking tempura at a home-based cooking class in Japan.
---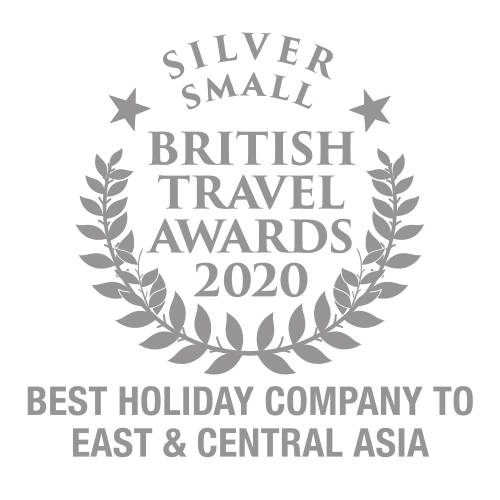 Explore China, Japan, South Korea and Tibet
Far East tour reviews
Scoring an average traveller rating of 4.56 out of 5 based on 9 recent reviews — See All Far East Reviews
"
We had an amazing time in China as part of this tour. Our tour guide and the local guides were friendly, helpful and knowledgeable. We explored the parts of China that had been on our list and so much more! Very easy to book with On the Go through our personal travel agent."
Daniel Hughes
• Submitted 17 Jan 2020
"
Just one amazing tour, thank you! Highly recommend."
Elizabeth Erasmus
• Submitted 14 Jan 2020
"
Our guide Feng is incredible. I cannot say good enough words. Feng was knowledgable, kind, funny, patient, helpful and kept us safe. Thank you Feng!"
Clancy Harm
• Submitted 7 Jan 2020
Spiritual spaces
The best temples in the Far East
With the widespread popularity of Buddhism across the Far East mixed with native religions of ancestor worship and mythology, the countries of China, Tibet, Japan and South Korea offer a rich selection of temples, pagodas and other spiritual spaces from the exquisite Temple of Heaven in Beijing, the UNESCO-listed Jokhang Monastery in Lhasa, the historic Kiyomizu-dera in Kyoto to the mountainside Bulguska Temple in Gyeongju. Discover these and more with our range of tours.
Recent Travel Articles on Far East