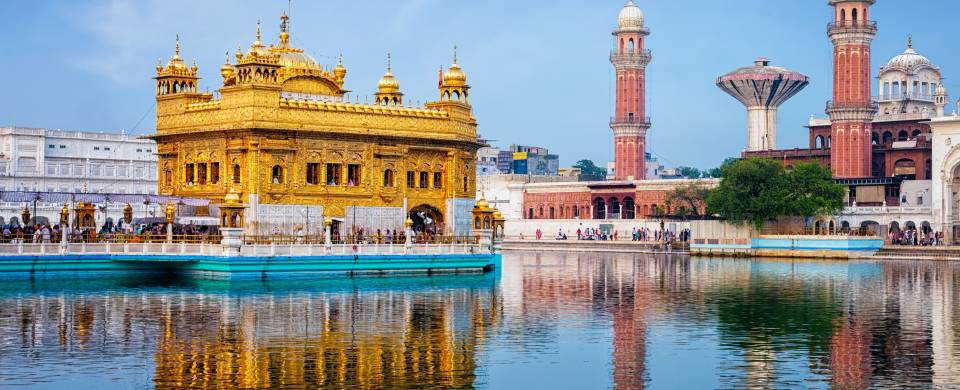 Trips and Tours to Amritsar
About Amritsar
Amritsar is located in the northwest part of India in the State of Punjab, 32 miles east of Lahore, Pakistan. Of strategic importance due to its proximity to Pakistan, Amritsar is one of Punjab's principal cities and is famous for being the holy centre of the Sikh religion. The religion's adherents don't cut their hair. The men are easily identified by their turbans, beards and silver bracelets; the women by their salwaar kameez, a dress-and-pants combination that has become popular through India.
Read More
Known as the Golden Temple (or Harimandir Sahib locally), the magnificent structure that acts as the spiritual and cultural centre of Sikhism is one of Armitsar's most enchanting attractions. The main body of the temple has been constructed using white marble, gold leaf and bronze and adorned with semi-precious stones in floral patterns along with various frescoes. There are four entrances to the building and one must wear a headscarf and be purified by wading through a shallow pool of water before entering.
The Jallianwala Bagh in the city is also a particularly sacred place for all Indians today, as it is associated with a poignant episode in India's freedom struggle. The city has a central old city (developed in the 17th and 18th centuries) with narrow zigzagging streets. This charming region also has a fascinating example of what might be termed an introverted planning system with unique areas called Katras, that are self-styled residential units which provided a unique defence system during attacks on the city in times past.
Amritsar Tours
Here are some popular itineraries that include a visit to Amritsar. Alternatively, if you would like to include a visit to Amritsar on a bespoke touring itinerary to India, take a look at our tailor-made holiday planning section.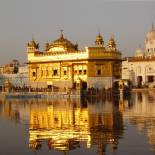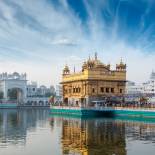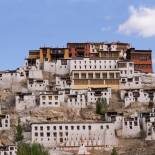 Show All Tours