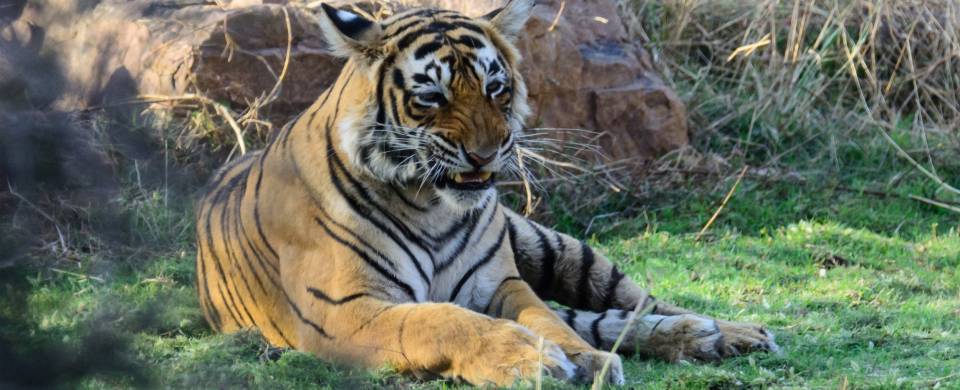 Trips and Tours to Pench National Park
About Pench National Park
Pench National Park is located in northwestern Maharashtra state, around 70km from Nagpur. Spread over an area of 275 km, the park also extends into the neighbouring state of Madhya Pradesh. Pench was said to be the inspiration and setting for Rudyard Kipling's famous Jungle Book collection of stories. Declared a sanctuary in 1977, Pench was raised to the status of a National park in 1983. It later became part of the Project Tiger network of reserves. Pench hosts a population of tiger. The terrain is undulating, with most of the area covered by small hills and well-stocked teak mixed forest.
Read More
Tigers, though for the greater part elusive, tend to inhabit the prey-rich belt by the Pench River, which meanders through the undulating terrain. Other wildlife in Pench includes sambars, nilgais, chitals, wild boars, jackals, leopards, wild dogs, sloth bears, jungle cats, barking deer and striped hyenas. Additionally, there are more than 170 species of birds including several of the migratory variety. Naturally, with this plethora of flora and fauna, Pench National Park is perfect for nature lovers and wildlife enthusiasts alike.
The landscape here is both diverse and beautiful and is another drawcard for the park, along with its abundance of wild animals. Deciduous forest makes up the majority of the park and trickling waterways, that become full-grown streams during the monsoon season, tumble between the trees, hydrating the land and ensuring its vivid green hue and fertile earth. Jeep safaris are readily available and are the most popular way of seeing everything the park has to offer.
Pench National Park Tours
Here are some popular itineraries that include a visit to Pench National Park. Alternatively, if you would like to include a visit to Pench National Park on a bespoke touring itinerary to India, take a look at our tailor-made holiday planning section.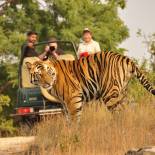 Show All Tours