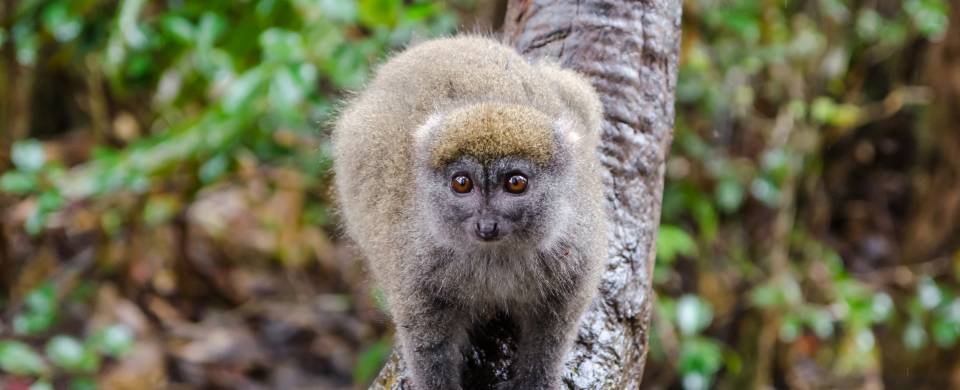 Trips and Tours to Andasibe-Mantadia National Park
About Andasibe-Mantadia National Park
Andasibe-Mantadia National Park with its 12,810ha encompasses two distinct areas: the small Réserve Spéciale d'Analamazaotra (often referred to as Périnet, its colonial-era name, or simply as the Indri Reserve) in the south by Andasibe and the much larger Parc National de Mantadia to the north. The park is easily accessed from Antananarivo and is a popular stop on tourist itineraries. If you have come to Madagascar hoping to marvel at some exotic flora and fauna whilst being fully immersed in nature then a trip to the park is a must.
Read More
The Réserve d'Analamazaotra - which is where most visitors come - gets crowded on weekends, but is usually much calmer during the week. It also tends to fill up during late July and August, Madagascar's tourist high season. Topographically, the area is characterised by low hills covered by degraded forest and dotted with a few small, attractive lakes. The best times to visit are from September to January, and in May as the rain will be at a minimum and the park's wildlife will be out in full force.
The Parc National d'Andasibe-Mantadia is considered the best place to see indri, the largest lemur, and two of the 62 resident groups have been habituated to humans, making them easy to see. There are eight other species of lemur in Andasibe and the most commonly seen include the grey bamboo lemurs, brown lemurs and woolly lemurs. There are some wonderful chameleons in the reserve as well, including the two-foot long Parson's chameleon and the tiny nose-horned chameleon. Frogs are plentiful as are birds with Madagascar blue pigeons, coral-billed nuthatches and the Madagascar long-eared owl all making regular appearances.