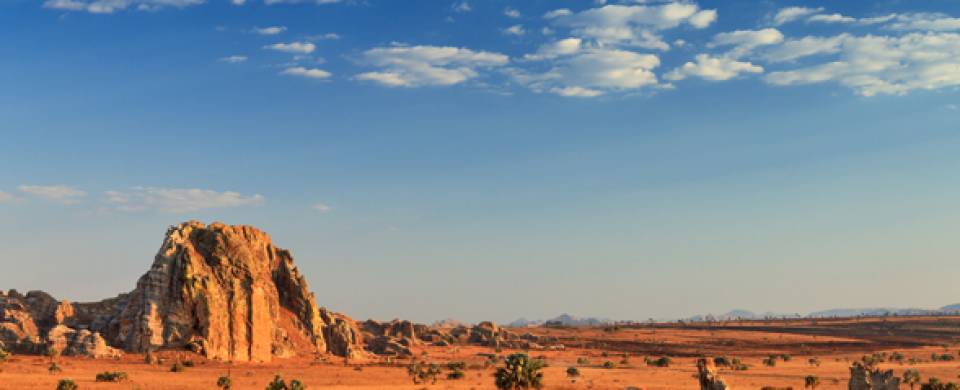 Trips and Tours to Isalo National Park
About Isalo National Park
Stretching over 81,540 hectares of sandstone massif, the Isalo National Park, which was founded in 1962, is the ultimate destination for nature lovers looking for something a little bit different. One of the most fascinating features of the park is the numerous sandstone mounds that have been naturally sculpted, through erosion, into odd shapes, giving the park a moon-like landscape. Canyons, gorges and waterfalls also make appearances throughout the park, giving the scenery a bit of diversity and making it look a bit less barren.
Read More
At first glance, the park is impressive but once you take a closer look it becomes even more fascinating. Natural caves that have formed in the cliff faces have been repurposed by the local Bari tribe as resting grounds for loved ones who have passed away. The deceased is placed inside and the entrance of the cave is then blocked up with piles of carefully placed stones. Five years later, the remains of the bones are taken from the tomb and passed around the family as they sing and dance before being buried in a higher tomb.
In addition to the rock features and the human remains contained within them, the Isalo National Park offers visitors the chance to see a variety of exciting wildlife. Sifakas are commonly seen swinging through the trees and a number of frogs can also be spotted hopping around. The Canyon des Singes (Monkey Canyon) is an interesting walk, albeit a narrow one, that leads to a glistening waterfall that tumbles down into a crystal clear pool of water, just waiting to be jumped in to.