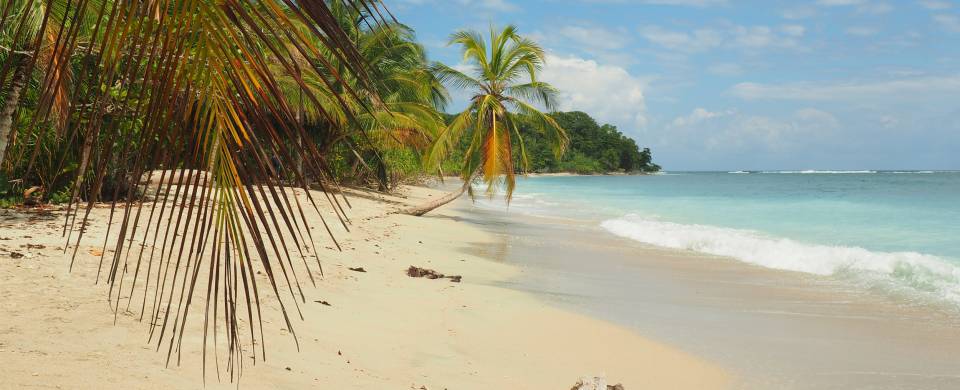 Trips and Tours to Cahuita National Park
About Cahuita National Park
Protecting coastal rainforest, lowland mangroves and tall canopy that backs white-sand beaches, the Cahuita National Park is located on Costa Rica's southern Caribbean coast. It is one of the country's smallest national parks and is an important nesting ground for sea turtles and protect the coral reef some 500m offshore. It's particularly popular with divers as the colourful reef is home to 35 species of coral, 140 species of molluscs, 44 species of crustaceans and 123 species of fish.
Read More
On land the resident wildlife includes ibis and kingfishers, monkeys, sloths, snakes, coati and roughly 400 species of bird. The park's one trail follows the untouched beaches from the northern entrance at Kelly Creek to the park's southern entrance at Puerto Vargas. It's an easy walk with good opportunities to spot some of the colourful birds that rest in the rainforest trees.
The Cahuita National Park is best explored from the village of Cahuita, situated to the north of the park. From the village it's easy to organise boat trips that take you out to the coral reef for snorkelling or diving. The main snorkelling/dive site is off the beach at Playa Vargas in the south of the park.