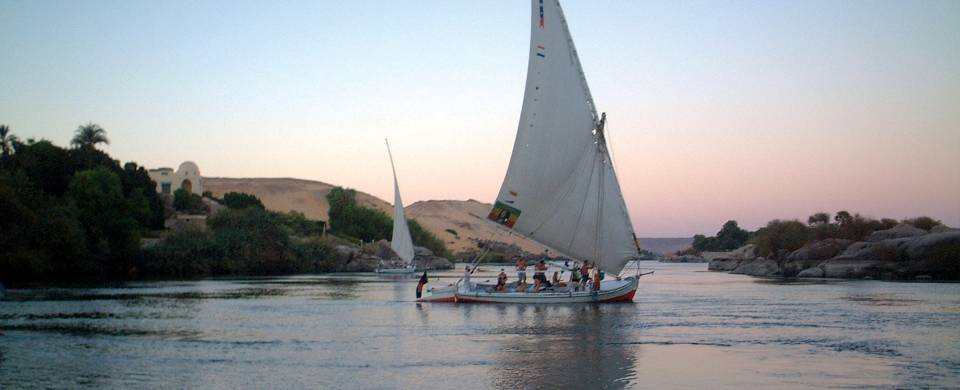 Trips and Tours to Felucca Cruise
About Felucca Cruise
Simply constructed, feluccas are traditional sailboats that have been navigating the Nile for centuries. Our feluccas usually depart from Aswan and sail along to disembark just south of Luxor, although sometimes we reverse the route and sail the other way. From the boat guests can immerse themselves in the sights and sounds of Nile village life. Dining is included in the tour and meals are prepared and served on board the boat. Daily life on the felucca includes topping up your tan, relaxing in the shade of a canopy or watching the sun set and the stars emerge.
Read More
A 2-night cruise is the most popular itinerary. The western shores of the Nile will be our resting ground on the first overnight stop and guests will have the option to take the evening to explore a local Nubian house and enjoy a campfire. The following day will be a leisurely one as we wind our way along the way to Kom Ombo Temple where we will drop anchor for the night. Day three will provide time for our guests to check out this holy site before we hop on a coach and head for Luxor.
Please be aware that feluccas are wind-powered, thus it is impossible to guarantee our itinerary to the letter. There are also no WC facilities on-board, however a support boat accompanies our feluccas offering two toilets, running water and washing facilities. Furthermore, the felucca only sails during the day and is moored at sundown where it remains stationary throughout the night. Roughly 10-12 people will fit in the boat and the main deck is kitted out with plush cushions for the ultimate comfort experience. A canopy has been installed as well, offering some respite from the fierce Egyptian heat. You need to bring a towel with you and can opt to bring a sleeping bag/sleeping sheet if you wish, though we suggest hiring locally a freshly laundered winter warmth blanket for USD$15 (total) for the 2 night stay.
Felucca Cruise Tours
Here are some popular itineraries that include a visit to Felucca Cruise. Alternatively, if you would like to include a visit to Felucca Cruise on a bespoke touring itinerary to Egypt, take a look at our tailor-made holiday planning section.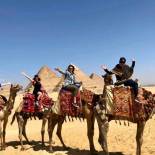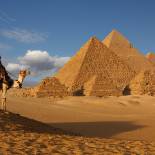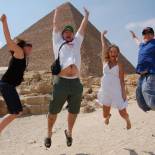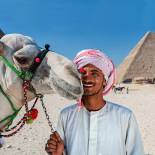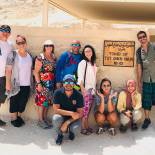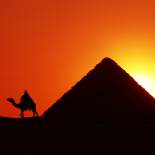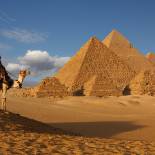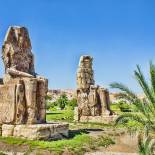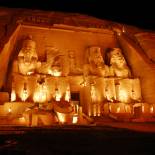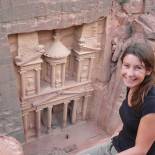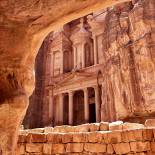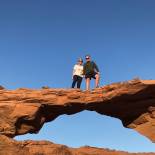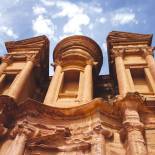 Show All Tours