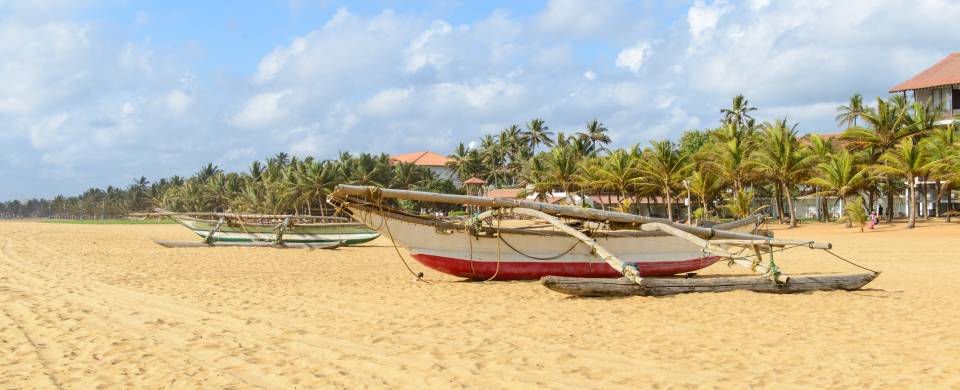 Trips and Tours to Negombo
About Negombo
Negombo was originally a trading centre for the Portuguese and Dutch and at one time was a cinnamon producing region. However, as an easy stop for the airport and boasting some pristine beaches, Negombo is a popular place to stay. Nowadays, Negombo has an excellent tourism infrastructure and is packed with all kinds of hotels and restaurants to meet every budget. Fishing is key for the locals and they can often be seen in their carved out canoes or catamarans, seeking out the catch for the day. While the lagoon used to be a hotspot for fishing, most fishermen now head out into the ocean for their catch.
Read More
Attractions in the city include the old Dutch fort gate, built in 1672, which is now a part of the prison; the Dutch Canal, once a supply route to the Dutch administration; old churches and fishing villages. The canal runs through the town and is still being used today. Muthurajawela Marsh off Negombo lagoon, just south of the town, is a unique wetland habitat and the largest marsh in Sri Lanka. It is home to a number of beautiful species of birds including purple herons and kingfishers.
The Buddhist temple in the town is another intriguing feature of Negombo. It is a unique structure with beautiful statues depicting various Buddhist events, all built beneath a giant Buddhist statue. For those looking to get the adrenaline pumping during their stay in Negombo, there are plenty of watersports options available from a range of different tour operator. Visitors can also try their hand at snorkelling or diving in order to experience the marvellous marine life that inhabits this region.
Negombo Tours
Here are some popular itineraries that include a visit to Negombo. Alternatively, if you would like to include a visit to Negombo on a bespoke touring itinerary to Sri Lanka, take a look at our tailor-made holiday planning section.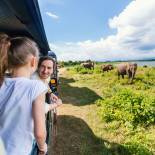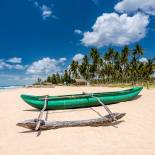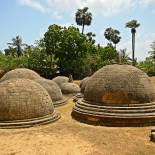 Show All Tours