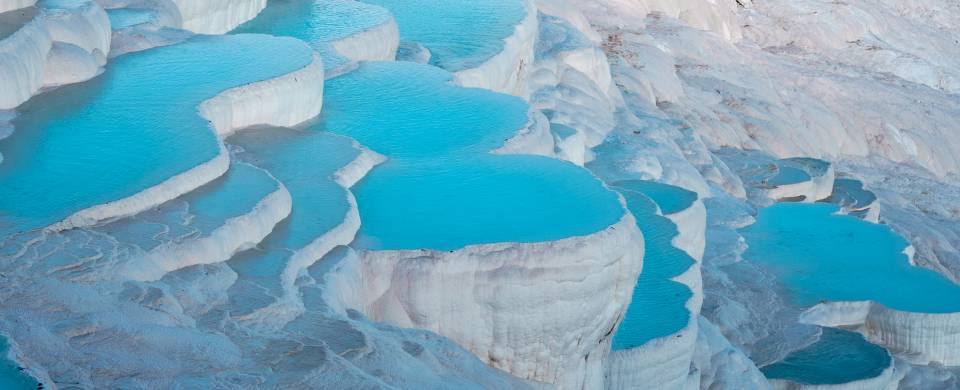 Trips and Tours to Pamukkale
About Pamukkale
The UNESCO World Heritage listed Pamukkale looks as though it has been dropped on to this planet straight from a fairytale. Consisting of numerous calcium based shelves, filled with warm water that is jam packed with minerals and goodness, this natural phenomenon is unlike anything you will have ever witnessed before. No trip to Turkey would be complete without taking a dip in the tepid pools that make up the country's singe most visited attraction. Also known as "Cotton Castle" (the English translation of Pamukkale), Pamukkale is a wonder to behold.
Read More
Combined with the site of Pamukkale is Hierapolis, a former Roman and Byzantine spa city. The remnants of this former region consist of crumbling colonnades and arches as well as a huge open air theatre and a necropolis. The ruins can be explored freely and make an interesting introduction to the site, giving visitors an idea of what the city might have been like in its glory days. There is also a museum here, which contains a number of fascinating artifacts detailing the history of the site.
While most people just visit pamukkale for the day, there are numerous accommodation options available in the small village near the site. Staying over night is highly recommended as it enables travellers to witness the glorious sunset from the comfort of the pools and it will increase their chances of avoiding the crowds. Allowing for a little extra time here also means that visitors can spend some in the village of Pamukkale and can even visit the nearby ruins of Afrodisias and Laodicea.