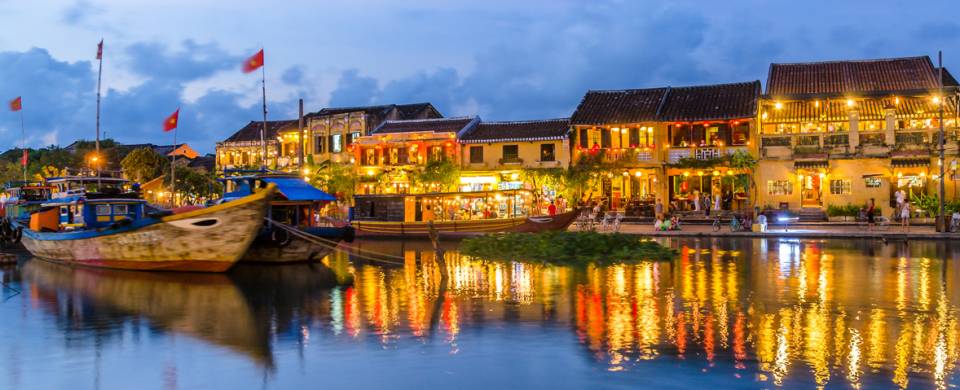 Trips and Tours to Hoi An
About Hoi An
The enchanting port town of Hoi An is one of Vietnam's best-loved destinations. It's brimming with charming architecture that displays its international influences from Japanese bridges to Chinese temples and French colonial merchant houses. Its wonderfully preserved old town is UNESCO listed while outside of Hoi An the countryside offers an insight into rural Vietnam with the opportunity to get involved and get your hands dirty. Many of Hoi An's best experiences are covered with our range of Vietnam group tours and Tailor-made holidays.
Best Time to Visit Hoi An
Vietnam experiences a dry season and a wet season and it's better to visit during the drier periods when the skies are largely clear, especially if you're planning on spending time on the beach. The monsoon rains affect parts of Vietnam at different times of the year but for Central Vietnam and Hoi An, the dry season is between March and August with near constant sunshine and high temperatures. September is a month of transition as rainfall starts to increase with the months between October and December experiencing the most rainfall with flooding in the Old Town fairly likely. January and February is the tail end of the wet season so the rains are easing and some nice weather is possible so it's not a bad time to travel to Hoi An.