Top 10 Destinations in Zambia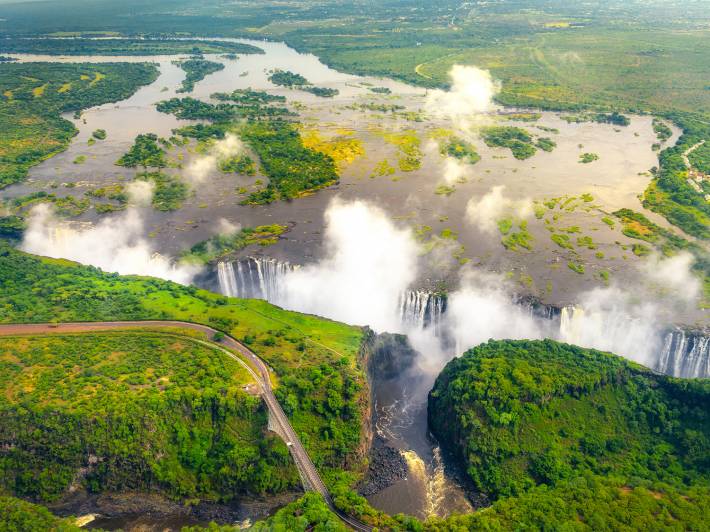 Our pick #1
Livingstone
Livingstone is the Zambian base for exploring mighty Victoria Falls, one of Africa's finest natural wonders. The waterfall marks the border between Zambia and Zimbabwe, and you can visit the falls on both sides. Named after famed explorer David Livingstone, who was said to be the first westerner to see the falls, activities on offer here include sailing and rafting on the Zambezi River, abseiling, scenic flights, and much more.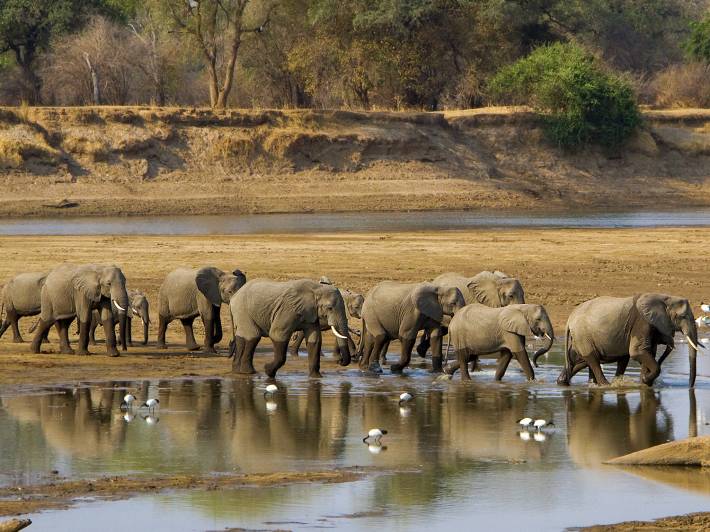 Our pick #2
South Luangwa National Park
The majority of our Zambia tours visit South Luangwa National Park, one of the most-visited reserves in the country. South Luangwa is home to four of the Big Five (only rhino are missing), as well as a large population of rare Thornicroft's giraffe, found only in this part of Zambia. The home of the walking safari, South Luangwa offers an unforgettable safari experience.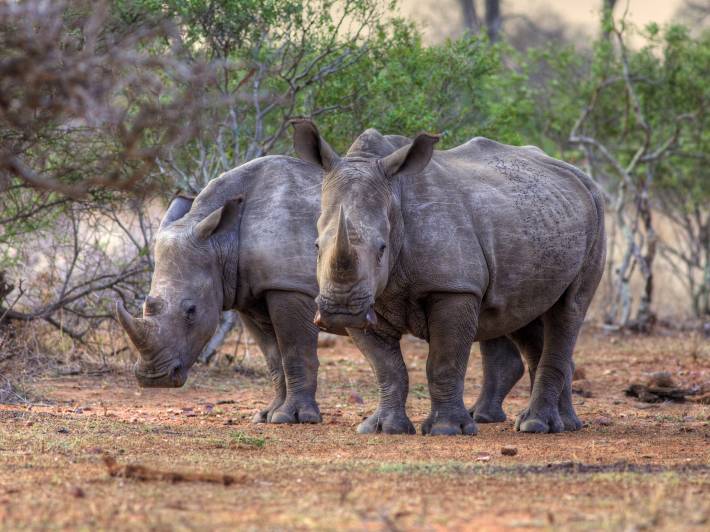 Our pick #3
North Luangwa National Park
Less than half the size of its southern neighbour, but home to all of the Big Five (black rhinos were reintroduced in 2003), North Luangwa National Park is the only place in Zambia where lion, leopard, rhino, elephant, and buffalo can all be seen. It's quite an exclusive reserve, geared mainly towards walking safaris. Poaching was once a severe problem, but the authorities have managed to largely eradicate it, and wildlife is thriving once more.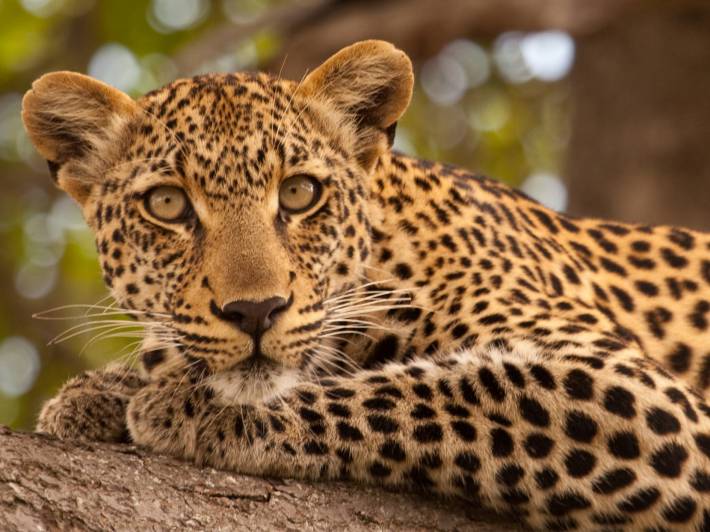 Our pick #4
Kafue National Park
One of the largest national parks on the entire African continent, Kafue covers more than 22,000 square kilometres of western Zambia, compared to 9,000 for South Luangwa. Despite this size, it is relatively unknown and neglected by travellers, with kilometre after kilometre of pristine bush intact. Because it is so large, wildlife can be harder to spot, but the park is home to a number of rare antelope species, a large leopard population and one of Zambia's only viable cheetah populations.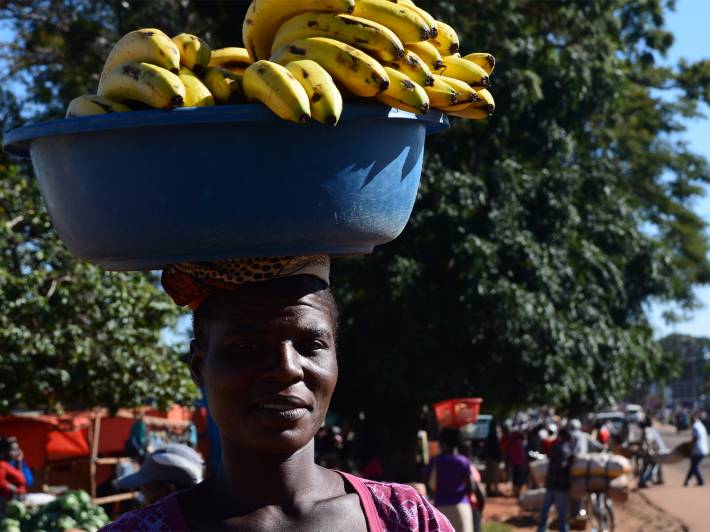 Our pick #5
Lusaka
The Zambian capital is hardly a tourist destination, but it's worth a stopover for travellers to the country. It's a city on the up, with tarmac roads and a few large high-rise buildings a symbol of development that has lifted thousands of Zambians out of extreme poverty in recent years. Highlights for visitors include the vibrant Sunday Craft Market. And Lusaka National Park, Zambia's newest reserve, is located just outside the city.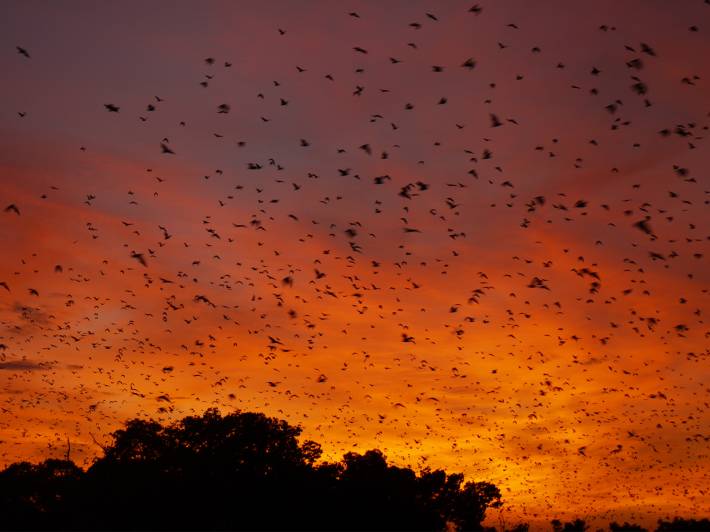 Our pick #6
Kasanka National Park
You don't go to Kasanka for lions and rhinos, though elephants and leopards are known to inhabit this tiny 390-square-kilometre reserve. The real attractions in this heavily forested, swampy park are the bats. Huge colonies of fruit bats, millions strong, can be seen erupting from their roosts to feed every dusk, and returning at sunrise to rest. It's a memorable experience to watch them take off in the fading light.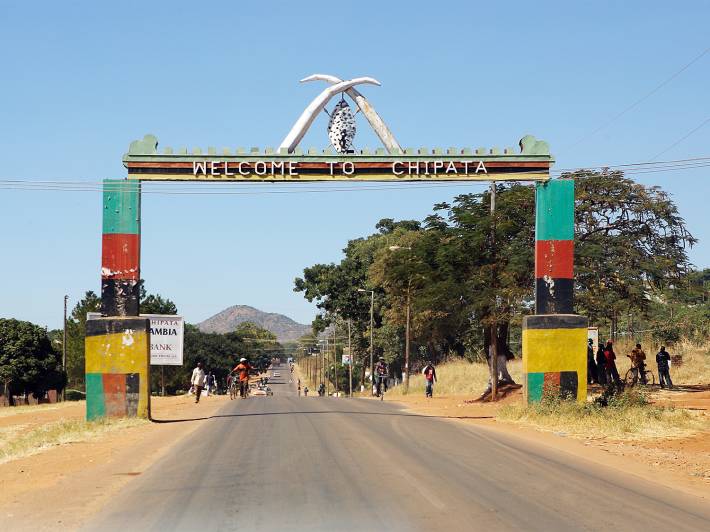 Our pick #7
Chipata
You pass the main attraction in Chipata as you arrive in this small town, close to the border with Malawi. The colourful welcome arch is a worthy photo opportunity, and the town itself is a popular re-loading destination for overland travellers heading south. Once known as Fort Jameson, a visit here is a nice insight into Zambian life.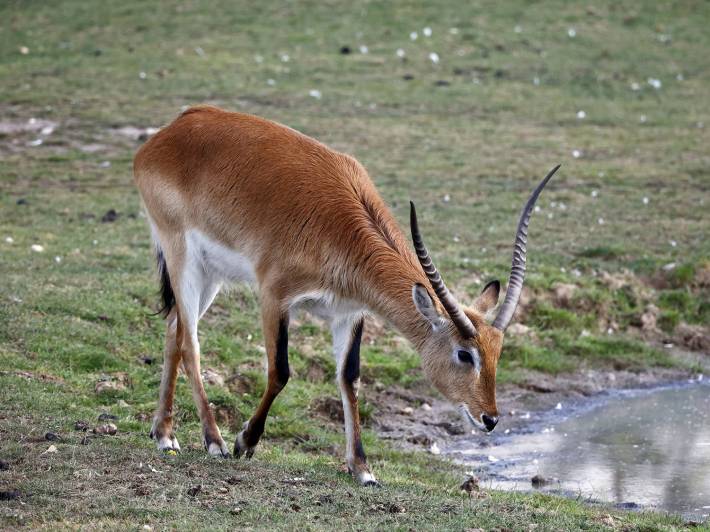 Our pick #8
Blue Lagoon National Park
100 kilometres from Lusaka but worth the trip if you can fit it into your itinerary is Blue Lagoon National Park. Best visited in the wet season, this seasonal floodplain is made up of a series of lagoons and lakes. It's a great place for wildlife spotting, particularly for bird-watchers. And it's home to a healthy population of Kafue Lechwe, an antelope endemic to this part of Zambia.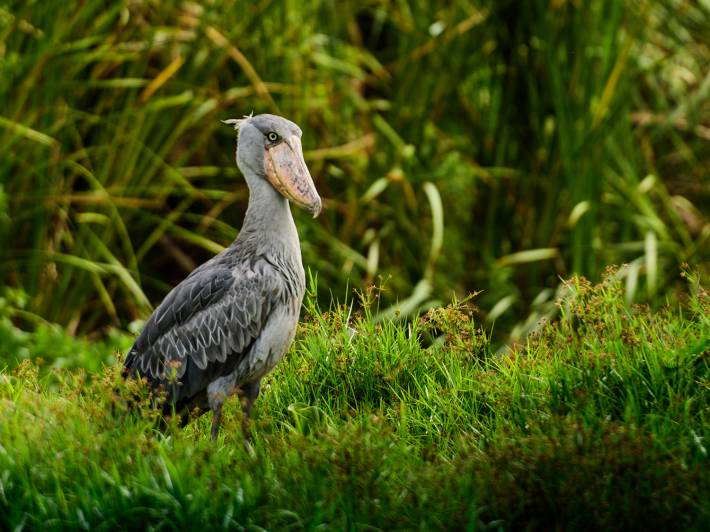 Our pick #9
Bangweulu Wetlands
If you've not heard of a shoebill, then look at the image adjacent, then search it on the internet! This prehistoric bird is bizarre, known for its giant bill and its reputation for familicide. Hatching two chicks in each brood, only one will ever make it to adulthood, the second ignored by the parent and left to starve unless the first chick dies of other causes. The Shoebill is the star species of the Bangweulu Wetlands, Zambia's bird-watching capital.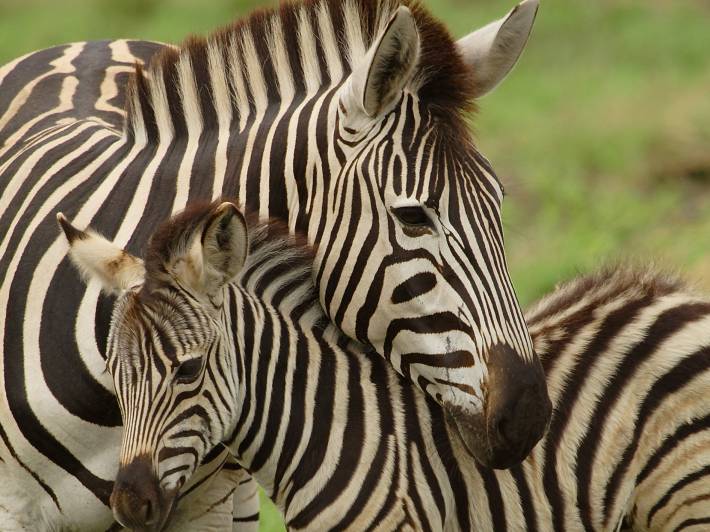 Our pick #10
Shiwa Ng'andu
The colonial estate of Shiwa Ng'andu was established in 1914 by Englishman Stewart Gore-Browne, and his descendants still live on the site and conduct tours. Crowned by the grand mansion of Shiwa House, the estate couldn't look more out of place in modern Zambia, which gives it a kind of haunting appeal. The estate is surrounded by a wildlife reserve, with plenty of species to spot.