Planning a safari adventure to Zambia? There are a few things you'll want to know before you travel. What's the currency? What vaccinations do you need? Can you drink the tap water? Find the answer to all these questions and more in this handy guide!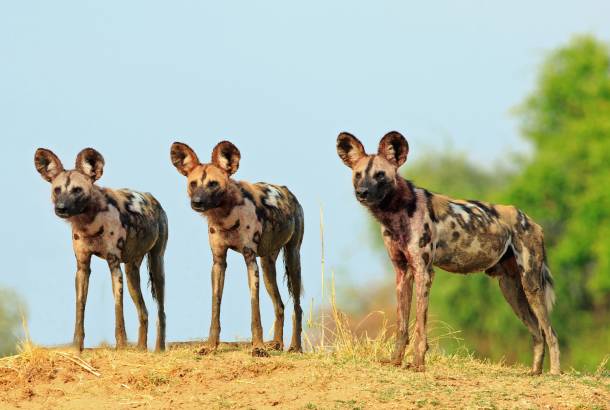 What vaccinations do I need for Zambia?
It is important that you seek advice from your medical practitioner in plenty of time before travelling to Zambia, and to make sure that you receive all the vaccinations they recommend. As a general guide, Hepatitis A and Tetanus are strongly recommended, whilst you should also consider Diphtheria, Hepatitis B, Rabies and Typhoid.

Some African countries still require you to show proof of either COVID-19 vaccination or a negative COVID-19 PCR test conducted no more than 72 hours before departure.

In addition to this, anyone travelling from a Yellow Fever infected may also be required to show Yellow Fever Vaccination Certificate upon arrival to be granted entry.

Entry and exit requirements may be announced and altered at short notice so it is essential you check these requirements before you travel.
Do I need anti-malaria tablets for Zambia?
There is a risk of malaria in Zambia all year round and in all areas, including Lusaka. So malarial medication is vitally important for travellers to the region. It is also good practice to avoid mosquito bites by wearing long-sleeved, light-coloured clothes and wearing a mosquito repellent that contains at least 50% DEET. For more information on the malaria risk in Zambia visit the NHS Fit to Travel page or the CDC Traveler's Health page.
What is the plastic bag ban?
In 2019, numerous African governments, including Zambia, Kenya and Tanzania, banned plastic bags in an effort to curb single-use plastic use and to protect the country's rich environmental resources. All travellers arriving at a Zambian airport could face heavy fines for using plastic bags in any way, shape or form. These include shopping bags, garbage bags and "zip-lock" plastic bags used for transporting liquids and cosmetics.

We recommend that you avoid packing any plastic bags in your suitcase or carry-on luggage before travelling to Zambia. If you do purchase any items at your departure airport, be sure to take them out of their plastic bags. Double-check your hand luggage before disembarking and leave any plastic bags on the plane.
Is the tap water safe to drink in Zambia?
As with the majority of African nations, the tap water is not safe to drink in Zambia, and could make you unwell. Stick to drinking from sealed bottled water, avoid ice in your drinks and be wary of eating fresh salads that could have been washed using the tap water.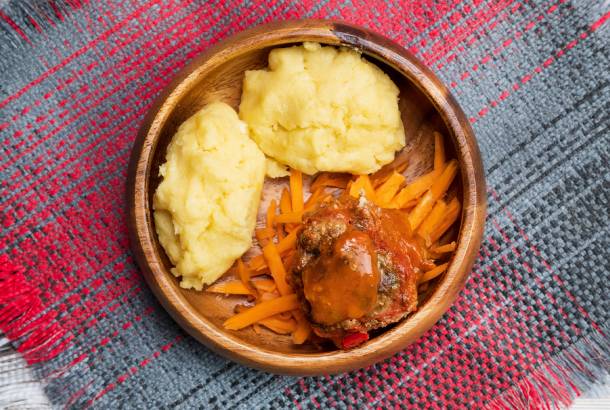 What is the food like in Zambia?
Maize is the main staple food in Zambia. Specifically, a pounded white maize foodstuff known as nshima is eaten with a high proportion of meals, particularly lunch and dinner. It is often served with meat or vegetable stew. A popular stew is known as Ifisashi, which is made of peanuts and green leaves, served alongside nshima.

Although Zambia is landlocked, fish forms an important part of the cuisine in some communities in Zambia. Kapenta is a species of sardine found in Lake Tanganyika, which is shared between four countries including Zambia. This fish is often dried before being eaten or can be cooked fresh. it has been introduced to other water sources in Zambia, providing a reliable food source. Insects including caterpillars are also part of Zambian cuisine.

For dessert, vitumbuwa is a great option. These simple dough balls are made from flour, sugar, yeast and water, and can often be found at market stalls in larger towns and cities.


Safe eating while travelling in Zambia
Be wary when eating outside of high-end lodges as sometimes the quality of the meat and the way in which it has been prepared might not be suitable for a sensitive western stomach. Also be aware that food hygiene in Zambia is much more basic than you will be used to so if something looks unclean, old or badly cooked, it is best to avoid it altogether. It is also a good idea to avoid ice in your drink and eating salad as these might have come into contact with unhygienic water.
Is it standard to tip in Zambia?
Tipping is not compulsory in Zambia, but this is a country that is likely much poorer than where you have travelled from, and so a generous tip that doesn't mean much to you could have a big impact on waiters, porters, cleaners, safari staff and other workers you come across on your tour. As a general guide, a 10% tip on restaurant and bar bills is a suitable amount to leave, and you can always round up your taxi fare. A generous tip for your safari team would equate to around USD $10 - 15 per day, though it is important to remember tipping is entirely up to you - it's a personal gesture.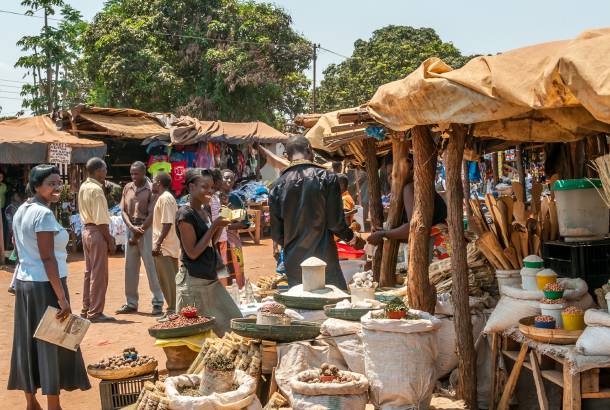 What is good to shop for in Zambia?
In big towns and cities like Lusaka, you'll want to dive into the local markets, where all manner of items can be purchased for yourself or as souvenirs. Popular choices include batik fabric, carved wooden masks and animals, pottery and jewellery, often made from beads. Lots of fresh produce is also sold at markets, and many Zambians rely on them for purchasing food. This can make the local markets a great place to experience the Zambian way of life.

It is possible you may see some ivory products for sale in Zambia. Although less prevalent than it was, poaching is still a problem in Zambia. We strongly recommend avoiding the purchase of any ivory. Although some ivory can be purchased legally, if you accidentally buy illegal ivory then you could get into legal trouble when trying to bring it home. By purchasing ivory you may also inadvertently be helping to drive the illegal poaching of elephants and rhinos.


Is bargaining acceptable in Zambia?
Whilst most shops and restaurants will have fixed prices, it is perfectly acceptable to bargain in the markets, in fact it is expected. Vendors will often start with ludicrously high prices, and then quickly haggle down to a more acceptable price. As mentioned however, Zambia is a poor country. So if you feel like slightly overpaying for your souvenir then it can make a huge difference to the local people. Also note that tourists tend to be charged a higher price than locals. Don't let this annoy you, but be prepared to pay slightly more than the local Zambians for the same goods.
Is it safe for a single woman to travel in Zambia?
A lot of travellers visit Zambia as part of a safari tour and in this context, visiting the country is very safe for solo women as they will be away from crowded cities and under the protection of their guide and lodge at all times. However, those who visit Zambia independently might have a slightly different experience. Harassment from local men is possible but is usually just an annoyance rather than a threat. Nevertheless, you may want to avoid this by dressing conservatively, wearing sunglasses to avoid eye contact and carrying a photo of a man in your purse who you can say is your husband. You should also try to limit your night time travel as much as possible.


How about as a member of the LGBTQ+ community?
Unfortunately, many of Zambia's laws relating to homosexuality are left over from colonial times and are considered far behind many Western countries, as are the views towards homosexuality from society as a whole. Homosexual acts are illegal and punishable with a prison term. LGBTQ+ individuals are subject to arbitrary arrest and sometimes suffer violence both in society and at the hands of authorities.
This being said, the vast majority of trips to Zambia for LGBTQ+ travellers are trouble-free, particularly when travelling in a group. Discretion is strongly advised, such as avoiding public displays of affection. As a conservative society, this advice is the same for heterosexual couples. It is important to point out that Zambia is generally a very welcoming, friendly country, and you will find the people charming. Society is just in a different place to many Western countries with regards to homosexuality, unfortunately.
What is the duty free allowance for Zambia?
Travellers aged 18 or over are permitted to bring into Zambia:
2.5 litres of clear beer
0.5kg of tobacco / cigars or 400 cigarettes
2.5 litres of wine
1.5 litres of spirits
What is the currency in Zambia?
The official currency in Zambia is the Zambian Kwacha. Check OANDA for the latest exchange rates.

Euro, British Pounds, US Dollars, South African Rand and other major currencies can be exchanged locally or in advance of departure. Additionally, exchange facilities are available at various bureau de changes and banks in major towns have ATMs. It's advisable to request bank notes in smaller denominations, as it can sometimes be hard to get change from large notes and smaller notes are handy for smaller purchases and gratuities. Credit cards are increasingly accepted in Zambia, but only in larger towns and cities.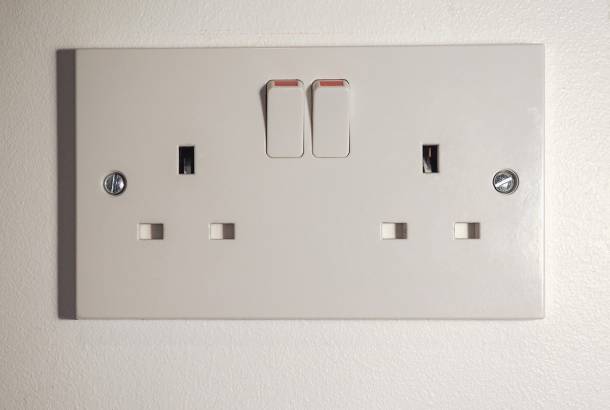 What sort of plugs do I need for Zambia and what is the voltage?
Confusingly, there are three different plug types used in Zambia, although the primary socket is Type G, the same plug used as the United Kingdom. However, Type C and Type D are also used, so we strongly recommend travelling with a universal travel adaptor. Standard voltage is 230 volts, so US travellers may need to bring a voltage converter with them on tour.
Is Wi-Fi widely available in Zambia?
Like most developing countries, Zambia is increasingly connected to the web. Wi-Fi is available in many of the camps, lodges, hotels, restaurants, and other attractions you will visit in the country. Connection tends to be better in the cities, whilst in rural areas, you may sometimes struggle to get online. Whilst Wi-Fi is free to use in many places, in some it may be conditional on you making a purchase, or paying a small fee.
What time zone is Zambia on?
Zambia is 2 hours ahead of GMT.