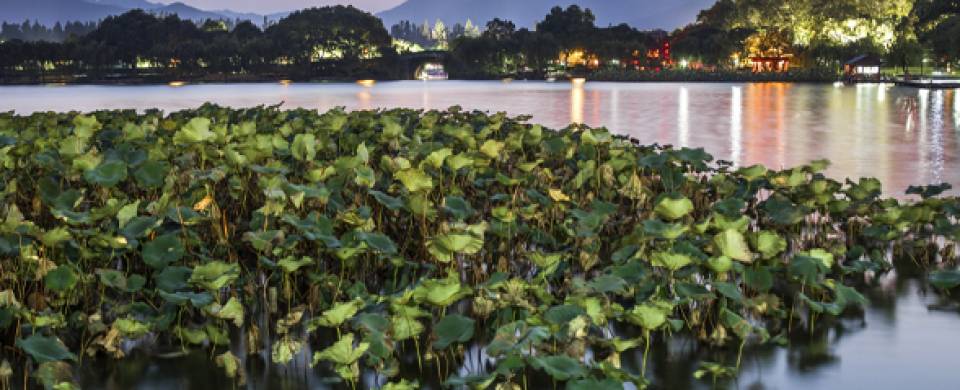 Trips and Tours to Hangzhou
About Hangzhou
Renowned in medieval China as an earthly paradise, Hangzhou became the splendid capital of the flourishing Southern Song Dynasty between 1138 and 1279. On the southern end of the Grand Canal, the city centre is built around the eastern and northern sides of the West Lake, just north of the Qiantang River.
Read More
The capital of Zhejiang Province, the city is renowned for its historic relics, cultural heritage and natural beauty. One of Hangzhou's most popular sites is West Lake. Surrounded by gentle green hills, the lake's willow-shaded causeways and flowering areas have long been an inspiration for artists, praised by emperors and revered by poets. Ancient pagodas and mist-covered hills make being here akin to stepping into a classical Chinese watercolour. Pleasant strolls and peaceful boat rides are the order of the day here and the West Lake Cultural Landscape has been listed as a UNESCO World Heritage Site since 2011. The lake also features a number of small islands, the largest of which houses a pagoda. When there is a full moon several candles are lit to mirror the light of the moon.
Rated as one of China's most popular tourists attractions, Hangzhou has a number of other worthy places of interest including Lingyin Temple, the city's most famous Buddhist temple featuring a magnificent 20m-high statue Sakyamuni. On the bustling pedestrian Qinghefang Old Street you'll find makeshift puppet theatres, teahouses and curio stalls as well as many food stalls selling cakes and sweets.
Hangzhou Tours
Here are some popular itineraries that include a visit to Hangzhou. Alternatively, if you would like to include a visit to Hangzhou on a bespoke touring itinerary to China, take a look at our tailor-made holiday planning section.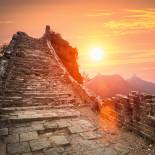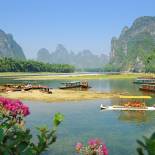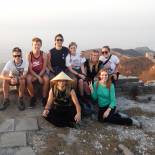 Show All Tours