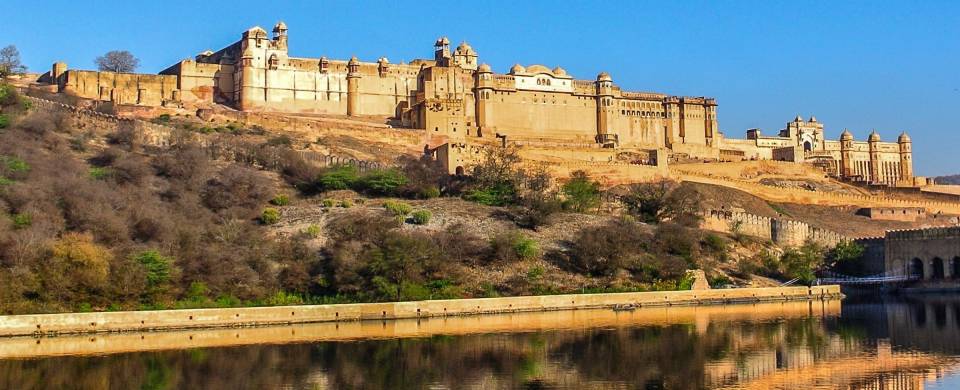 Trips and Tours to Jaipur
About Jaipur
The vibrant capital of Rajasthan is a flamboyant showcase of Rajasthani architecture and a firm favourite on traveller itineraries. Known as the Pink City and UNESCO-listed in July 2019, Jaipur is the third corner of India's famed Golden Triangle alongside Delhi and Agra. Top of our list of must-sees in Jaipur is the iconic Amber Fort. There's this and plenty of other interesting ways to spend your time in Jaipur on our wide selection of India group tours visiting the city.
Best sites to visit in Jaipur
Recommended things to do in and around Jaipur
Hot Air Ballooning
View on map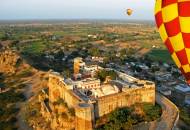 One of our top picks for Jaipur is a sunrise hot air balloon ride. Sail within a breath of lofty hilltop forts and fine regal palaces, look down upon sleepy villages waking to the early morning sun and drift past expansive waterside manors and intricately stone carved temples on this magical adventure.
Dera Amer Safari
View on map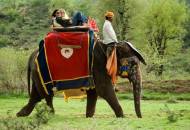 Enjoy a safari by elephant from Dera Amer rural estate through the Aravalli foothills situated behind the Amber Fort. Passing through wonderful rural scenery and a pretty lake, you'll spot antelopes and jackals which are in abundance in the area. The safari concludes with a delicious dinner served in a beautiful rural setting exclusively for you.
Sanganer
View on map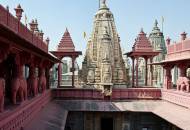 Located 12km south of Jaipur the busy textile centre of Sanganer is the perfect place to watch traditional crafts people in action with handmade paper, block-printing and pottery painting forming the basis of the town's cottage industries. The workshops along the main road make for interesting photographic subject matter along with the colourful fabrics left to dry on the banks of the river. Sanganer is also home to a collection of elegant Jain temples and a ruined palace.
Tonk
View on map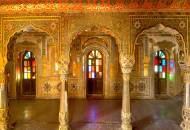 If you have a spare morning or afternoon, head out of the city to visit the small town of Tonk. This little town bursting at the seams with Old Havelis (mansions) Palaces and Mosques is sometimes overlooked and a real hidden gem. A particular highlight is Sunehri Kothi which is one of the best preserved Havelis in the country.
Galta
View on map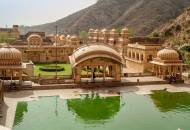 To the east of Jaipur in a deep valley sits the ancient Hindu pilgrimage site of Galta, also known as the 'Monkey Palace' for the hundreds of langurs and macaques that reside here and bathe in the water tanks. The narrow rocky riverine provides an impressive backdrop to the 250-year-old temples that feature pink sandstone pavilions, carved pillars, painted walls and assortment of shrines. Further up the ridge is the quiet Surya Mandir temple which affords incredible views of Jaipur.
Bishnoi Village
View on map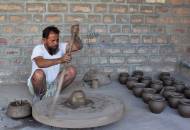 Enjoy an afternoon safari in a vintage jeep out to a traditional Bishnoi Village. The Bishnoi are an environmentally-friendly sect of the Hindu religion, a community unique to Rajasthan that's renowned for their rich culture and true love for nature and animals. Meeting with the Bishnoi and getting a glimpse into their way of life and is fascinating experience and highly recommended trip from Jaipur.
Transport links in Jaipur
Flying in
View on map
The main airport for Jaipur and the surrounding areas is Jaipur International Airport. There are plenty of flights from Jaipur to Delhi daily, run by proper scheduled carriers and it's a quick flight at under an hour. There are also regular flights to main metro cities in India like Mumbai, Chennai, Hyderabad, Kolkata and Bangalore. The airport is around 8 miles south of Jaipur, and is around a 30 minute drive to the city centre, though this varies greatly by time of day.
Railway Services
View on map
The largest station in Jaipur is Jaipur Junction station which is located in the centre of the city. From Jaipur Junction you will be able to jump on a direct train to a number of other of Rajasthan's draw cards like Jodhpur and Udaipur. There is also the speedy Shatabdi Express from Jaipur to Delhi which is very convenient and cheaper option that flying. If you were considering a journey on the luxury Palace on Wheels train in North India, one of the stops made is in Jaipur Junction too.
By Road
View on map
If you're calling in on Jaipur, you're likely to be visiting the sites of India's Golden Triangle (Delhi and Agra) too, which is often travelled by road. There's a relatively new road between Agra and Jaipur and the 250km drive takes around 5 hours. The highway between Jaipur and Delhi is around 250km. It's currently being expanded, so it's a long drive at around 6 hours.
The best time to visit Jaipur
Being in Rajasthan, Jaipur can get extremely hot in the (Northern Hemisphere) summer months, so we recommend visiting during India's main season for travellers - from late September through mid-April. It's a dry heat however, so it's not overly uncomfortable in the summer, subject to have a pool to cool off at occasionally!